9 Great Ways to Use Frozen Seafood at Home
Try the Seafood Box today to get a taste of our delicious, wild-caught salmon, lobster, scallops, and cod.
While getting seafood fresh from the fishmonger is incredible, it's not how most of us eat every day. Learning how to cook and use frozen seafood properly at home will not only lead to huge time savings, but will also help you deliver oh-so-delicious meals on busy weeknights.
To make things easier, we've compiled some of our favorite seafood recipes that we make with frozen (and thawed) seafood. They'll show you how to cook and use frozen seafood in a variety of meals, so you can spend less time in the kitchen and more time at the table. Here's just a few of the recipes we cover:
Seared scallops with coconut cream sauce
Brown butter and limoncello lobster tail pasta
Easy baked cod
Sesame crusted salmon
Cod sticks with simple tartar sauce
You'll find all these recipes and more below. Enjoy!
Sheet Pan Salmon with Delicata Squash
We love stocking our freezer with salmon for quick weeknight meals, like this sheet pan salmon with delicata squash. It all comes together in one pan for minimal cleanup, with a to-die-for homemade pesto on top.
In just 25 minutes, you'll have a nutritious meal with bright flavors. That's thanks to wild-caught salmon and fiber-rich delicata squash. The homemade pesto brings this dish together. It includes fresh dill and spinach, helping you sneak in lots of leafy greens.
Seared Scallops with Coconut Cream Sauce
These seared scallops with coconut cream sauce look like a high-end seafood restaurant indulgence, but they're actually effortless, with minimal ingredients. We can't think of a better use for scallops from the freezer.
Once thawed, thoroughly dry your scallops and allow them to come to room temperature. Then, sear them in hot oil. The coconut cream sauce comes together in the same pan, with lime juice and zest, garlic, coconut cream, and ginger.
Sprinkle these with some toasted coconut or cilantro for a delicious garnish!
Brown Butter and Limoncello Lobster Tail Pasta
Could there be anything more decadent than a bowl of brown butter and limoncello lobster tail pasta? In just 20 minutes, you can enjoy this divine indulgence at home.
It's the brown butter, limoncello, and heavy cream-laced sauce that gives this recipe such oomph. Of course, succulent lobster tails don't hurt either. We brighten up these indulgent flavors with notes of chives, parsley, and tarragon. It's one incredible bowl of pasta.
Hot Buttered Lobster Roll
Want to bring a bit of New England to your table? This hot buttered lobster roll is made with thawed cold cracked lobster from the freezer. It's "Connecticut-style," meaning it ditches mayo for plenty of warm butter and a split-top roll.
This simple, decadent lobster roll comes together in 15 minutes, with a handful of ingredients. All you'll need is cold cracked lobster, butter, shallot, orange zest, chives, and buns.
Easy Baked Cod
Keeping frozen seafood on hand pays off when you need a quick dinner. For those nights, we recommend this easy baked cod.
This recipe calls for just three simple ingredients: cod, avocado oil, and a homemade seasoned salt. You'll just dry your thawed cod, coat it in oil and seasoning, and bake away. Serve it with salad for a light meal, or perhaps with some buttery roasted potatoes.
Sesame Crusted Salmon with Orange Miso Jus
Do you prefer your fish a little crispy? This sesame crusted salmon with orange miso jus is crisp, bright, and flavorful.
This isn't your classic fish and chips. You'll bread the salmon in a blend of sesame seeds, panko bread crumbs, salt, and pepper. It's light and crunchy, but not too heavy of a breading.
Plus, it's drizzled with a simple jus, made by mixing together orange juice and miso. Add fresh segments of orange and chopped parsley, and you have a restaurant-quality meal at home.
One-Pan Cod with Tomatoes and Corn
This one-pan cod with tomatoes and corn is flavored with slightly sweet tarragon, making for a delicious, veggie-packed meal.
Dress fresh vegetables like corn, cherry tomatoes, and red onion with avocado oil, salt, pepper, and tarragon. The cod gets the same treatment, and the mixture bakes together in one pan for easy cleanup.
This meal is great on its own, but you can also serve it in a warm corn tortilla with your favorite salsa.
Seared Scallops with Bacon Lemon Cream Sauce
It doesn't take much to make these unctuous seared scallops with bacon lemon cream sauce. All you'll need are some scallops, bacon, oil, lemon, cream, and a hit of salt and pepper.
These succulent scallops take just 30 minutes to throw together. You'll bake up some crispy bacon, pan-sear your scallops to golden perfection, and make a quick cream sauce. It's a simple meal that delivers big on flavor.
Cod Sticks with Simple Tartar Sauce
Here's a dish that's great for kids and adults alike: cod sticks with simple tartar sauce.
These cod sticks capture all the things kids love about freezer-aisle fish sticks—crispy, tasty, fun to eat—but they're elevated enough to please our adult palates, too.
Bread these cod sticks in tapioca flour and gluten-free breadcrumbs to get ultra-crispy results. Then pan-fry them in avocado oil, and wait a few minutes for them to cook up. Finish off your plate with a quick DIY tartar sauce; all you have to do is combine mayonnaise and dill relish for delicious results.
All of these quick, simple recipes show you just how helpful it is to have seafood on hand. Now that you know how to cook and use frozen seafood, be sure to keep your favorites stocked all week long. When you have options like like salmon, cod, lobster, and scallops readily available, whipping up delicious dinners on hectic weeknights is super easy!
Try the Seafood Box today to get a taste of our delicious, wild-caught salmon, lobster, scallops, and cod.
 Table of Contents
Home – How To Cook Frozen Seafood
Cooking Frozen Seafood at Home
Cooking Frozen Lobster
Cooking Frozen Salmon and Cod
Cooking Salmon Burgers
Cooking Frozen Scallops
Thawing Frozen Seafood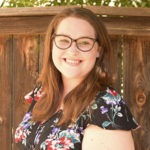 Courtney Hamilton is a writer and editor with over seven years' experience in journalism, blogging, communications, and other media. She has written for publications like PaleoHacks, PaleoPlan, The Center for American Progress, OC Weekly, and more.