Last Updated on February 6, 2020
Eating well on a budget can feel, well, limiting. That's especially true when you're conscious of finding foods that are part of a healthy diet and are derived from trusted sources.
If you've got a tight budget, that doesn't mean you have to totally forego quality ingredients. In this guide, we've pulled out the best ingredients for economical meals, ensuring your meal prep is budget-conscious, delicious, and nutritious.
We've included plenty of protein sources—like boneless skinless chicken thighs, pork loin roast, and eggs—as well as satiating side dishes, like rice or beans.
We definitely didn't forget those fresh, vibrant veggies, either. We'll give you tips on how to get the most bang for your buck in the produce department.
Read on for the 10 most budget-friendly ingredients to make meal prep easy, and affordable.
Pork Loin Roast
Mild in flavor, a pork loin roast is incredibly versatile. Roast it at the beginning of the week, and you'll be set for many days worth of delicious, prepped meals.
For a classic approach, cook pork loin low and slow in a Dutch Oven. All you'll need is a generous drizzle of olive oil, and some salt and pepper. Or, pack in bold flavors with this chipotle orange pork loin recipe.
As a giant hunk of pork, this cut of meat can also be cooked down in a slow cooker or Instant Pot for some truly yummy tacos or burrito bowls.
Rice
Did you know rice is the most widely consumed staple for a large swath of the world? It makes sense, given that it's very affordable and filling.
There are so many types of rice, we won't count them here. Use whichever variety you most enjoy. We recommend using rice to round out balanced meals, like in this one-pot chicken and Spanish rice recipe, or in this slow cooker Cajun pork butt with Jambalaya rice.
Boneless Skinless Chicken Thighs
Boneless, skinless chicken breasts are a bit of a darling ingredient for those looking to feature a protein as part of a healthy diet. However, there's a good chance you'll fall in love with the deep flavor and dark meat found in the more affordable—and quite versatile— chicken thighs.
Boneless, skinless chicken thighs can be used in all the same ways as chicken breast. Assemble a burrito bowl with spicy chicken thighs, rice, beans, and your favorite in-season veggies. Bonus: All of those budget-friendly ingredients can be found on this list. And ButcherBox will deliver chicken thighs directly to your door.
Eggs
Filling and nutritious, eggs are the perfect way to add some cheap satiety to a meal. Plus, freshly fried eggs are just plain heavenly.
Eggs make a great component of a meal prep breakfast. Try making egg muffins with bacon, veggies, and a touch of cheese and enjoy them all week. Or, whip up this sunny breakfast sausage scramble with avocado.
While eggs provide a great source of energy in the morning, that's not all they're good for. You can incorporate them into a lunch or dinner, too. Make steak night a bit more affordable with steak and eggs, or top your favorite Asian-inspired soup with a soft-boiled egg.
In-Season Fruit and Vegetables
It's no secret: Fresh produce is often more expensive than cheap, processed foods. When you're sticking to a budget, it can be tricky to get your fill of fruits and veggies.
There are two key budget-friendly tactics to ensure you're getting adequate nutrition: Buy fresh produce that's in season and freeze excess fruits and veggies at home.
In-season veggies are often at their most affordable, and it's a more sustainable way to shop. If you're ever left with an excess of fruits or veggies, freeze them! They're easily defrosted, or even cooked from frozen, perfect when you're in a pinch.
Not sure what's in season? Check out the USDA seasonal produce guide.
Chicken Drumsticks
Chicken drumsticks make for a quick, economical meal, and they're great for prepping ahead. Pair them with your favorite in-season veggies and gluten-free grains or starches for a balanced dinner.
For an uber-easy, minimal ingredient recipe, try these BBQ dry-rubbed drumsticks. Or, channel spring with these fennel-rubbed drumsticks with spinach and apple slaw.
Beans
Beans are again one of the world's staple foods, because they're filling, affordable, and totally versatile. In fact, there are over 40,000 bean varieties, though only a fraction is mass-produced for regular consumption.
Whether you love black, pinto, kidney, or chili beans, there's a way to incorporate them into your weekly meal plan. This quick beef and kidney bean chili is a great place to start, as is this chicken and black bean soup.
P.S. Don't eat beans (or grains for that matter)? There's still plenty more budget-friendly items on this list to enjoy.
Ground Meat
Whether it's ground pork, beef, or chicken, ground meat is a great, budget-friendly way to beef (or pork, or chicken) up a meal.
Ground meat is a good bit less expensive than its whole counterparts. This is because ground meat typically combines trimmings from various cuts of the animal. It's delicious, and a source of protein all the same. At ButcherBox, we currently offer ground pork and grass-fed, grass-finished ground beef.
Here are a few ways to use ground meat in your meal prep:
Sweet Potatoes and Potatoes
When you're in need of a filling and economical ingredient, potatoes are a great place to start. Sweet potatoes provide plenty of color and complex carbohydrates, but even russet potatoes have their place too.
Potatoes can be cooked in a huge variety of ways: Make a breakfast hash with them, or cube them and roast them for a delicious side dish. These crispy smashed potatoes make for a decadent side, and we love how soft and tender red potatoes become in this pork loin with sauerkraut and Brussels sprouts recipe.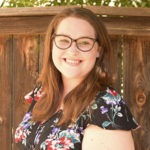 Courtney Hamilton is a writer and editor with over seven years' experience in journalism, blogging, communications, and other media. She has written for publications like PaleoHacks, PaleoPlan, The Center for American Progress, OC Weekly, and more.