Last Updated on April 11, 2022
If you want to prepare an outstanding steak dinner, you're likely to serve your ribeye, New York strip, or even sirloin with a decadent steak sauce. But which steak sauce do you go with? Lucky for you, there are quite a few options.
Steak Sauces Change the Way You Enjoy Steak
If you like things bright and zesty, there's vibrant green chimichurri or salsa alternative to a traditional steak sauce. For decadent dinners, try a red wine pan sauce, which boasts concentrated red wine flavors. For a crowd-pleasing, traditional option, try a classic steak sauce or barbecue sauce.
For the most indulgent option, try brown butter, which boasts nutty notes that truly elevate a filet mignon or other cut of steak.
This list also features non-traditional "sauces" like compound butter, salsa, and caramelized onions, which turn jammy and sauce-like when fully caramelized. We think they qualify as steak sauces, and once you try your steaks with them, you'll probably agree.
A special steak dinner calls for a solid pan sauce, and a red wine pan steak sauce ticks all the right boxes.
A pan sauce comes together in, you guessed, a pan. You can whip up red wine sauce using the same pan you seared your steaks in, incorporating the flavor of their drippings, or start from scratch with a new pan.
A tangy red wine pan sauce with notes of balsamic vinegar is a great choice for any steak.
At its core, red wine sauce is reduced red wine paired with savory elements like garlic, herbs, shallots, and more. This provides an intense, concentrated flavor that elevates any steak dinner.
Try incorporating balsamic vinegar for tang and a knob of butter for a hint of creamy richness.
For a truly decadent steak and red wine sauce experience, try this bacon-wrapped filet with buttermilk smashed potatoes and mushroom red wine sauce.
You may associate barbecue sauce with other cuts of meat, like tri-tip or brisket, but don't completely rule it out for steak.
There are so many different styles of barbecue sauce, it's hard to lump them all in one category. But whether you prefer sweet and sticky sauce, or vinegary and peppery, there's a way to improve your steak.
This recipe uses a Korean barbecue-inspired sauce to coat steak tips, with sweet, tangy, and spicy notes from Tamari, maple syrup, mirin, grated ginger, sambal, and more.
Who could forget about the American classic steak sauce? Packed with tang, acidity, and rich savory flavors, steak sauce is a delicious accompaniment to steak for a reason.
Bottled steak sauce typically features tomatoes, spices, vinegar, and sweet elements like raisins. It definitely has its place, but you can whip up an even better version in your kitchen pretty easily.
Here's an easy homemade steak sauce recipe made with ketchup, garlic, vinegar, soy sauce, brown sugar, and more.
This tangy take on a savory-sweet BBQ sauce is the ultimate all-purpose sauce for steak or really any type of meat.
If you're looking for an all-purpose sweet and spicy sauce, this mango bbq sauce with a tangy malt vinegar flair is perfect for you.
This recipe calls for both lime zest and juice, diced mango, chopped tomatoes, and malt vinegar to create a BBQ sauce that can be used on nearly any type of meat. Especially on a juicy steak. After a brief simmer to meld all the flavors together, this sauce is pureed and chilled.
The mango BBQ sauce recipe has only 9 ingredients, takes less than 30 minutes to make, and lasts for up to a month in the refrigerator.
It's hard not to be biassed towards a simple, spicy, tangy, acidic sauce that has 3 ingredients and takes 3 minutes to make.
This take on a Southern American classic vinegar-based BBQ sauce is hard not to love. Using a combination of white vinegar, crushed hot peppers, and honey, this sauce recipe has roots in regional Native American cooking.
While you may think Sloppy Joes are a speedy weeknight meal for kids, think again.
Although traditionally made with ground beef, Sloppy Joes are more notably remembered for their tangy, ketchup-based sauce than for the meat used to prepare them.
That makes this sauce an all-purpose marinade, finishing sauce, or condiment for nearly any meal. Which is why this "Sloppy Joe" BBQ sauce recipe, a flavor explosion of vinegar, ketchup, and spices, makes for a great steak sauce.
Sweet, tangy, and a little tart, balsamic vinegar can be made into the perfect steak accompaniment.
It works as a marinade, like in this balsamic hanger steak recipe, as well as a reduced glaze that turns sticky-sweet and delicious once drizzled over your meal.
It also may be one of the easiest sauces to whip up. To make a balsamic reduction, you'll just boil balsamic vinegar until it's reduced by about half. From there, use it as a finishing sauce for your steak.
If you'd like to try something even more decadent, there's this pan-seared steak with balsamic herb cream sauce.
Green chimichurri sauce, a vibrant blend of parsley, olive oil, and garlic, offsets rich steak with bright and zesty notes. It hails from Argentina, which also boasts a red version made with tomatoes or bell peppers.
Here, we're most familiar with the green variety, which sometimes includes spicy peppers or other bright herbs like cilantro and oregano.
A non-traditional steak sauce, this chimichurri is a garnish that adds so much herby flavor and spice to any steak cut.
You can whip fresh chimichurri up quickly in your own kitchen—no need to buy a pre-made version. Just process your chimichurri ingredients while you cook your steak, and you'll have a meal that comes together in minutes.
If you need a jumping-off point, try a tri-tip with spicy chimichurri sauce, which incorporates cilantro, parsley, serrano peppers, and more into the sauce.
While a compound butter isn't technically a steak sauce, it's an essential tool to keep in your arsenal when you're whipping up out-of-this-world steak dinners.
Compound butters are uber-simple to throw together and are extremely versatile. You can blend butter with herbs like parsley, rosemary, thyme, and more. This recipe blends butter with ground coriander and parsley.
You can make compound butters from more than just herbs. Think shallots, garlic, citrus zest, spices, and more. This herb orange shallot butter, paired with pepper-crusted NY strip, is a great example.
Once again, we recognize that caramelized onions aren't technically a steak sauce. They are, however, a delicious steak topper, and once thoroughly caramelized, add a flavorful bite like a jam or sauce.
You can keep your caramelized onions simple and savory, with just a hint of salt and pepper and maybe some garlic. Or, go the sweet and tangy route and throw in a few dashes of balsamic vinegar and a small teaspoon of sugar. The result is a caramelized onion jam that acts as a delicious steak sauce.
This meatball recipe features caramelized onions in a keto-friendly meal.
Butter is great, but with a skillet and a few key additions, you can transform the rich ingredient into something truly decadent.
Brown butter involves melting unsalted butter over low heat until the butterfat and milk solids separate. The milk solids will brown over a gentle heat, producing a rich, nutty flavor. You can enhance that nutty flavor with additions like herbs or aromatics. And serve it atop the steak of your choice for the perfect steak sauce.
Brown butter steak sauce should be saved for your most indulgent steak dinners, like this one-pan filet mignon with rosemary brown butter.
Salsa is a great steak sauce alternative in the way it adds texture and chunkiness to the dish.
With heat, acidity, and zest, salsa adds great flavor to whatever dish it accompanies. Steak is no exception.
Salsas are great, too, for their versatility. Go chunky with a pico de gallo type preparation, or elevate your steak with a fancy salsa with bell peppers, roasted red peppers, red wine vinegar, and more.
For something completely untraditional, try a strawberry and avocado salsa. It's creamy, sweet, refreshing, and basically works like a side salad, no side dishes necessary.
For a truly delicious experience, go ahead and pair salsa with sliced flank steak, tortillas, and your favorite taco mix-ins.
Want more steak sauces and spices ideas?
Check out this list of recipes and guides to preparing a range of different condiments, rubs, steak sauces, and more.
For more recipes combining steak and other types of meat with unique sauces and spices, go to the JustCook Blog.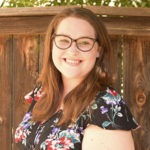 Courtney Hamilton is a writer and editor with over seven years' experience in journalism, blogging, communications, and other media. She has written for publications like PaleoHacks, PaleoPlan, The Center for American Progress, OC Weekly, and more.