Last Updated on April 26, 2021
When it comes to barbecue, some people are barbecue purists, forgoing sauce altogether. This list is not for them.
If you love salty, sweet, and tangy barbecue sauce, you've come to the right place. Below is a compilation of the best barbecue recipes — and stick-to-your-ribs sauces — for a variety of diets, including options for gluten-free dieters, Paleo, Keto, and Whole30.
You'll find recipes like pulled pork, baby back ribs glazed with maple and molasses, grilled sirloin tips with a coffee-bourbon BBQ sauce, and more. Prefer Asian-inspired barbecue sauce? We've also got Korean BBQ steak tips that come together in under 20 minutes
Whether you prefer sharp, acidic vinegar-based sauces or sweet and sticky ones, you'll find something on this list for you.
Grilled Sirloin Tips with Coffee-Bourbon BBQ Sauce
Bitter, nutty roasted coffee melds beautifully with bourbon, sherry vinegar, and brown sugar in this grilled sirloin tips with coffee-bourbon BBQ sauce recipe.
If you prefer your barbecue sauce to be complex and rich, this is the sauce for you. It's slightly sweet and tangy, but coffee and bourbon add unique notes you won't find in anything store-bought.
Grass-fed steak tips are the perfect vehicle for this rich sauce, as each bite really concentrates the flavor. Grill these over an open-flame for a quick, delicious barbecue meal.
Paleo BBQ Chicken Wings
Often laden with sugar and other non-Paleo ingredients, barbecue sauce can be tricky to enjoy on the Paleo diet – but not with these Paleo BBQ chicken wings!
These appetizer-worthy Paleo BBQ chicken wings are coated with a Paleo-friendly BBQ sauce, with ingredients like tomato sauce and paste, raw apple cider vinegar, spicy brown mustard, coconut aminos, and date paste for sweetness.
Meanwhile, the wings are rubbed down with a BBQ spice rub, onion powder, garlic powder, salt, and pepper. Yeah, these humble chicken wings are truly flavor-packed.
Maple and Molasses-Glazed Baby Back Ribs
Looking for a sauce that's a little different? In this maple and molasses glazed baby back ribs recipe, the sticky sweet factor is amplified with a maple and molasses glaze.
You'll first rub down your baby back ribs with a blend of maple or turbinado sugar, coarse salt, sweet paprika, black pepper, mustard powder, onion powder, and garlic powder. This alone lends some delicious caramelization to the ribs, but the glaze really pumps it up a notch.
Make the easy glaze with maple syrup, molasses, ketchup, butter, Worcestershire sauce, Dijon mustard, and apple cider vinegar.
While smoking your ribs, you'll occasionally spray them with some apple cider vinegar. This ensures proper moisture and adds even more flavor.
Smoked Baby Back Ribs with CK Pearl BBQ Sauce
Ready for the world's easiest barbeque sauce? That's what you'll get with these smoked baby back ribs with CK Pearl BBQ sauce.
Before visiting the smoker, these ribs gets rubbed down with a spice blend including paprika, Cajun spice, granulated garlic, sugar, salt, and pepper.
For a simple sauce that leans savory, combine minced onion, minced garlic, molasses, apple cider vinegar, and ketchup.
Once again, these ribs get sprayed down with apple cider vinegar while they smoke. Don't skip this step!
Korean BBQ Steak Tips
We've primarily focused on American-inspired barbeque sauce on this list, but theseKorean BBQ steak tips prove there's more to barbeque.
While many recipes on this list are a labor of love, this Korean BBQ-inspired recipe comes together in under 20 minutes – making it the perfect weeknight BBQ dinner.
To make the sauce, you'll combine maple syrup, tamari, sesame oil, mirin, fresh garlic, fresh ginger, and sambal chili paste.
From there, you'll simply marinate the steak tips overnight, reserving half the sauce. Quickly cook up the steak tips and finish them off with the reserved sauce. Yum!
Oven-Baked Baby Back Ribs with Chipotle Pineapple BBQ Sauce
These oven-baked baby back ribs with chipotle pineapple BBQ sauce are sweet, fruity, and rich – you'll definitely want to whip them up this weekend.
They're even great when it's not quite grilling or smoking weather, because they cook up in the oven!
The ribs are rubbed with a simple blend of ancho chili powder, smoked paprika, smoked salt, and cinnamon. Cooking the ribs in orange juice keeps them moist and imparts fruity flavor.
The sauce is what makes these ribs shine. It comes together with onion, fresh garlic, crushed pineapple, chipotle puree, brown sugar, white vinegar, and olive oil.
Brown Sugar Rubbed Ribs with Mustard BBQ
Looking for a sauce that's salty, sweet, and tangy? This brown sugar rubbed ribs with mustard BBQ recipe has got you covered.
St. Louis ribs are a fattier cut, making them perfect for coating with a sharp mustard BBQ sauce. To make the sauce, you'll combine fresh garlic, ghee, onion, apple cider vinegar, a bit of apple cider, yellow mustard, ketchup, honey, cayenne, and cumin. P.S. This sauce is totally Paleo-friendly.
To pack in even more flavor, the ribs are coated with a spice rub that includes brown sugar, cumin, garlic, chili powder, and more. Roasting these ribs with a blend of apple cider vinegar and whiskey keeps them moist and delicious.
Peach Bourbon BBQ Sauce
If you just need a homemade barbecue sauce to coat ribs, chicken, skewers, or to serve as a kid-friendly condiments, this Peach bourbon BBQ sauce is the one.
Bourbon and stone fruit are a perfect pair, and deliver a unique sweetness to this sauce. Not only do you throw fresh peaches into this sauce, but you'll also use peach bourbon, too. Yes, you should make cocktails after.
Other ingredients include onion, tomato sauce, paprika, dry mustard, and more for savory notes, while honey and apple cider vinegar add sweetness and tanginess.
Keto BBQ Pulled Pork
This barbecue sauce-laced keto meal couldn't be easier, considering it requires one pot and four ingredients. Yeah, this Keto BBQ pulled pork is a must-make, especially for meal-prep!
You'll have to track down your favorite Keto barbecue sauce for this recipe – look for sugar-free options at the store, or whip up your own. It's pretty easy.
From there, you'll simply combine pork butt, the sauce, onions, and garlic in a slow cooker or Instant Pot. It'll take up to 8 hours in the slow cooker, or just one hour of cooking in the Instant Pot.
Crockpot Sugar-Free BBQ Pulled Chicken
Speaking of meal-prep worthy keto meals, give this crockpot sugar-free BBQ pulled chicken a try.
This BBQ pulled chicken recipe whips up its own quick Keto-friendly sauce, with apple cider vinegar, ketchup, maple extract, cumin, salt, cocoa powder, and stevia. P.S. You can make this recipe with whatever sweetener you'd like if stevia isn't your thing.
This pulled chicken is delicious atop a creamy bed of coleslaw, so make it ASAP.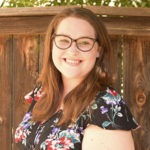 Courtney Hamilton is a writer and editor with over seven years' experience in journalism, blogging, communications, and other media. She has written for publications like PaleoHacks, PaleoPlan, The Center for American Progress, OC Weekly, and more.