Last Updated on March 10, 2021
The condiment aisle at the local grocery store has exploded with every type of condiment you can imagine, with multiple brands and variations, too. 
We love that selection, but the number of choices can be overwhelming. You might be surprised to learn, though, that many of the most common sauces and seasonings are easily made at home, often with pantry staples.
When you whip up your own seasoning blend or barbecue sauce, for example, you have total control. You can amplify flavors you love (hit it with more hot peppers if you like things spicy), or minimize the ones you don't (cut back on the sugar if you prefer things less sweet).
Plus, you avoid a lot of artificial ingredients and preservatives when you make it homemade.
In this article, we've compiled some great homemade sauces, seasonings, and condiments. You'll find recipes like:
Herbs de Provence seasoned salt

Carolina barbecue sauce

"Sloppy Joe" sauce

An all-purpose dry rub

Peach bourbon barbecue sauce

And more!
We hope you find new ways to spice up your food with these flavorful, homemade condiments.
BB Seasoned Salt
How do you jazz up just about any meal? A few pinches of this BB seasoned salt, complete with just four flavor-packed ingredients. 
To make this seasoned salt, combine kosher salt, Herbs de Provence, garlic powder, and onion powder. The Herbs de Provence—an aromatic blend of dried herbs like thyme, rosemary, basil, marjoram, and more—deliver so much flavor in just a few tablespoons. If you'd like to blend in the kosher salt more, go ahead and use a spice grinder.
You can use this seasoned salt on just about any cut of meat, but we think it's perfect with chicken and seafood. Keep it in a shaker for easy access.
Carolina BBQ Sauce
This Carolina BBQ sauce is ideal for drizzling over pulled pork sandwiches.
Tangy and spicy, this sauce draws from flavors originally used by Native Americans in the region and later updated for widespread commercial use after World War II.
To make Carolina BBQ sauce, you'll need just three simple ingredients: white vinegar, jarred crushed hot peppers (referred to as "hots" in New England sub/hoagie shop parlance), and honey. If you can't find "hots," minced pepperoncini peppers can be used instead.
Simple Tartar Sauce

This simple tartar sauce requires just two ingredients. Yes, that's it! You'll find it as part of our cod sticks recipe, which are the perfect vehicle for this tartar sauce.
To make the tangy sauce, combine mayonnaise and dill relish. That's all. Why buy it in the store when it's so simple to make at home?
You'll want to dip our crispy cod sticks in this simple sauce, but it's also great for crab cakes, fish sandwiches, or even crispy veggies.
"Sloppy Joe" BBQ Sauce
The idea of a "Sloppy Joe" takes us right back to our childhood. And while that sauce often came out of a can, you might be surprised at how simple it is to prepare a "Sloppy Joe" BBQ sauce at home.
You might just have everything you need on hand right now. You'll need ketchup, white vinegar, water, garlic powder, onion powder, and jarred crushed pickled hot peppers.
Once again, if you aren't able to get these peppers, minced pepperoncini or any other pepper of your choice will work, too.
Chimichurri Sauce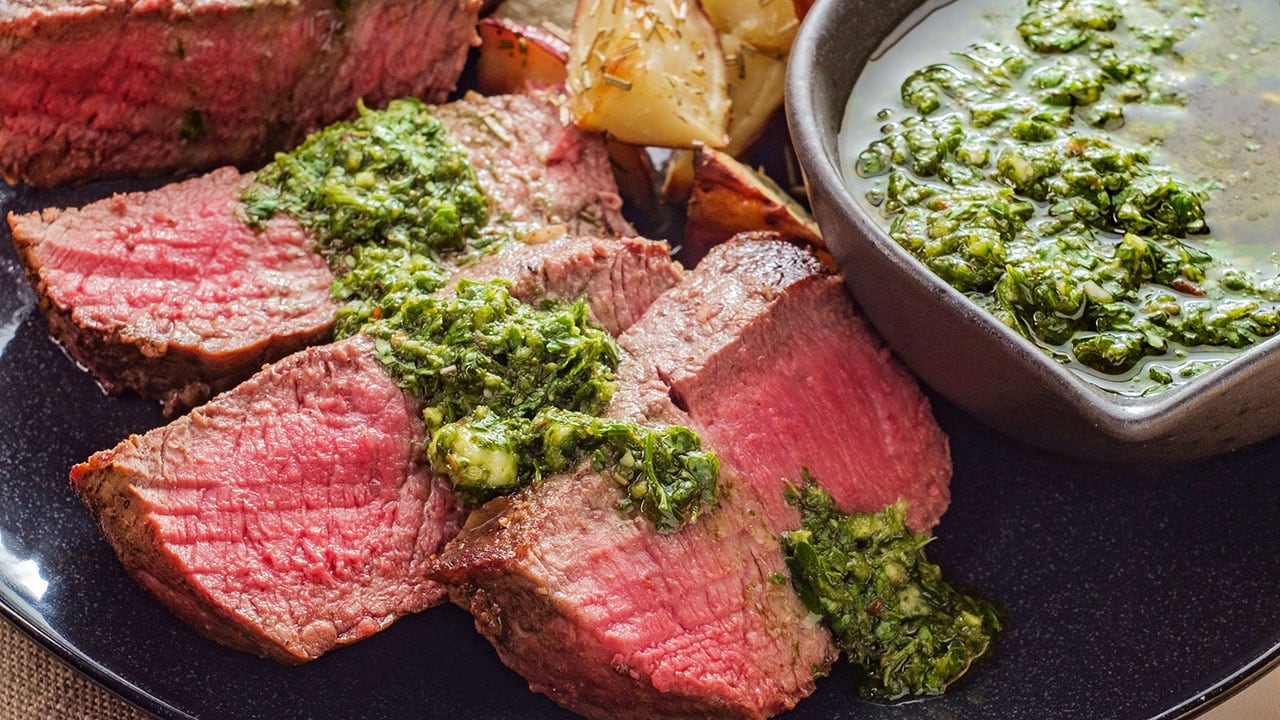 Zesty and vibrant, our chimichurri sauce makes the perfect pairing for any roast, steak, or piece of chicken. In our recipe, it accompanies a cast-iron roasted coulotte.
Originating from Argentina and a specialty of Uruguay, chimichurri is an uncooked, parsley-based sauce that's often served alongside grilled meat.
Like many of the sauces on this list, chimichurri is far easier to throw together than you'd think. You'll just blitz together garlic, butter, red wine vinegar, parsley, and cilantro. 
BB All-Purpose Dry Rub
With just five pantry staples, you can make this BB all-purpose dry rub. It's perfect for seasoning chicken drumsticks, chili, pork butt, brisket, and much more.
To make this versatile rub, you'll combine equal parts chili powder, black pepper, and garlic powder. Add to that kosher salt and a generous dose of paprika, and you're good to go. You can season your food with this dry rub alone, or use it as one layer of flavor, to be later complemented by homemade barbecue sauce.
By the way, mix this rub with a little bit of olive oil, and you have a mouthwatering wet rub for steaks and roasts.
Peach Bourbon BBQ Sauce
If you prefer your barbecue sauce on the sweeter side, this peach bourbon BBQ sauce checks the box. It's sweet, smoky, and spicy, perfect for slathering on ribs or jazzing up a burger.
This barbecue sauce is thick and flavorful, thanks in large part to whole, oven-roasted peaches that get pureed with all the other ingredients. This sauce features many layers of flavor, including onion, bourbon, honey, apple cider vinegar, and plenty of spices.
You can use this barbecue sauce on anything, but it also makes an excellent dip for chicken tenders, steak bites, and even French fries.
Simple Cranberry Chutney
Looking for a unique homemade condiment? This simple cranberry chutney may fit right in on Thanksgiving, but it's also a delicious accompaniment to chicken, pork chops, and meatballs year-round.
If you've never made chutney before, don't be intimidated. This recipe is easy to follow, concentrating the tartness of cranberries with tangy vinegar and savory onions. A healthy dose of sugar tempers the bold flavor.
This chutney keeps in the fridge for two weeks, so you can spread some on toast throughout the week, or sneak bites by the spoonful.
Coffee-Bourbon BBQ Sauce
This coffee-bourbon BBQ sauce makes a delicious marinade and sauce for sirloin steak tips, but you can pair it with just about any cut of meat.
Sweet and smoky, the sauce comes together with bold ingredients like garlic, molasses, brown sugar, sherry vinegar, coffee, and bourbon. 
The sauce simply requires you to simmer all the ingredients on the stovetop, a process that takes about 30 minutes. Then, let the sauce cool and slather it on steak tips, or use it to marinate chicken, beef, or pork.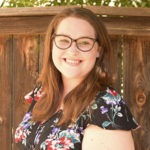 Courtney Hamilton is a writer and editor with over seven years' experience in journalism, blogging, communications, and other media. She has written for publications like PaleoHacks, PaleoPlan, The Center for American Progress, OC Weekly, and more.