Last Updated on April 1, 2022
You may sip coffee every morning, but have you ever thought of cooking with it?
We're going to show you how to start right now, whipping up incredible meals like coffee-rubbed steak and smoky coffee-rubbed pulled pork. And that's just the beginning.
Coffee is a rich, warm, and somewhat bitter flavor in food, and it pairs beautifully with many different cuts of meat when done right. You can add coffee to homemade steak sauce, barbecue sauce, or even bacon jam. Or, use the grinds to rub down your favorite roast for a flavor like no other.
Read on for more cooking with coffee inspiration.
Epic Burger with 15 Ingredient Bacon Jam
Coffee adds serious depth to the bacon jam in this epic burger with 15 ingredient bacon jam recipe.
And while you think you wouldn't notice the coffee in a bacon jam with so many flavorings, the stark cold brew used in this jam adds quite the quick. With ingredients like bourbon, brown sugar, balsamic vinegar, and more, every bit of this bacon jam works harmoniously to produce savory, sweet, salty, and tangy heaven.
And that's just one of the condiments. That bacon jam joins homemade truffle mayo and red onion rings, along with all the fixings, to make one towering, epic burger.
Coffee-Rubbed Steak with Coffee-Bourbon Sauce
If you haven't paired coffee rub with your steak, you don't know what you're missing. Rectify it immediately with this coffee-rubbed steak with coffee-bourbon sauce recipe.
A perfectly cooked steak speaks for itself, but the sweet and savory coffee rub on this steak adds a whole new layer of flavor to your steak dinner. Ditto for the accompanying coffee-bourbon sauce.
The coffee-based rub combines brown sugar, chili powder, paprika, oregano, finely ground coffee, and salt for a sweet-savory medley. You'll find coffee and brown sugar again in the sauce, along with bourbon, apple cider vinegar, and more.
Smoky Coffee-Rubbed Pulled Pork
Don't let beef get all the coffee action. Coffee rubs strike again with this smoky coffee-rubbed pulled pork recipe.
You'll love how simple it is to make fall-apart pulled pork at home. The quick and easy rub combines coffee grounds, chipotle powder, smoked paprika, ground ginger, mustard powder, ground coriander, brown sugar, and salt. It's a sweet, savory and smoky affair.
You'll braise your pork with apple cider and onion for an aromatic flavor. This pulled pork is fork-tender when you're done with it, thanks to a low and slow cook with plenty of moisture. It's the steam that gently cooks it until it melts in your mouth.
Roast Beef with Porcini Coffee Sauce
There's another way to use coffee on your beef—make roast beef! We recommend this roast beef with porcini coffee sauce recipe, which has us drooling.
A full shot of espresso complements some massively flavorful ingredients in this roast beef's accompanying sauce. We're talking porcini mushrooms, drippings from roasting the beef, truffle salt, and honey.
You'll generously spoon that sauce all over a roast coated in balsamic, rosemary, thyme, and garlic, alongside roasted potatoes and tomatoes. Yum.
Grilled Sirloin Tips with Coffee-Bourbon BBQ Sauce
Steak tips offer a quick, easy and delicious way to enjoy coffee-based sauce, like in this grilled sirloin tips with coffee-bourbon BBQ sauce recipe.
You'll make your barbecue sauce/marinade while your skewers for the steak tips soak. In it, you'll add garlic, onion, blackstrap molasses, brown sugar, brewed coffee, bourbon, and more. It's so flavor-packed, you only have to marinade the steak tips for five minutes.
Serve your steak tips with extra sauce on the side for even more flavor.
Coffee and Cocoa-Rubbed Steak with Peppercorn Bourbon Cream Sauce
Are you looking for a decadent, uber-impressive meal? This coffee and cocoa-rubbed steak with peppercorn bourbon cream sauce will do it.
The rich notes of coffee and cocoa pair well together in this steak rub, complete with sweet and well-spiced additions like brown sugar and ground ginger. Don't worry, the succulence of the steak holds up well to the light sweetness.
Plus, you have that to-die-for peppercorn bourbon cream sauce to drizzle on top. There's a healthy dose of bourbon, beef broth, whole black peppercorns, butter, heavy cream, and a dash of salt to cut through that richness.
Count this as one unforgettable dinner.
Coffee-Rubbed Burgers with Dr. Pepper BBQ Sauce
If you're ready to indulge, these coffee-rubbed burgers with Dr. Pepper BBQ sauce are everything you could want from a juicy, decadent burger.
The coffee rub keeps things savory, with a blend of ground coffee, salt, paprika, brown sugar, pepper, onion powder, garlic powder, and coriander. That's because the barbecue sauce is a bit sweet, with Dr. Pepper, of course, but also brewed coffee, apple cider vinegar, Worcestershire sauce, ancho chili powder, brown sugar, and a whole lot more.
These juicy burgers incorporate that sauce into the patty itself, which means the flavors really shine in this meal. Stack it all atop a pretzel bun with some bacon for the true meaning of decadence.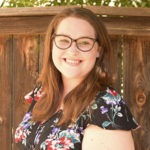 Courtney Hamilton is a writer and editor with over seven years' experience in journalism, blogging, communications, and other media. She has written for publications like PaleoHacks, PaleoPlan, The Center for American Progress, OC Weekly, and more.