Last Updated on January 6, 2020
We know protein is a major focus of the Paleo diet, but it's easy to fall into a rut of uninspired meals comprised simply of meat—maybe some Paleo chicken breasts—with a vegetable, like Brussels sprouts, on the side.
Yes, this is a healthy way to eat, but there are so many vibrant, flavorful, and easy Paleo recipes that can make both clean eating and meal planning a snap.
Think Dijon-garlic smoked sirloin kebobs, packed with bold flavors, delicious vegetables, and tender steak tips. Or, go uber-simple, with honey lemon pork chops made with just a handful of ingredients. Whatever you choose, you can't go wrong.
Cilantro Lime Hickory Grilled Flank Steak
Flank steak is an ideal grilling steak, and this cilantro lime hickory grilled flank steak is packed with plenty of acidity and zest to brighten up the smokiness from the grill. It's a simple recipe, with a marinade of lime zest, cilantro, minced garlic, and olive oil.
After marinating, season the steaks generously with salt and pepper, then grill them over hickory wood chips and coals. The result is a smoky, Paleo-friendly, satisfying meal. To ensure maximum tenderness, be sure to slice the steaks thinly against the grain.
Paleohacks' One-Pan Greek Roasted Chicken Thighs
Our friends at Paleohacks have shared another perfect winter recipe which takes crispy chicken thighs and roasts them along with onions, peppers, and artichokes in a tangy, lemony broth in this easy, one-pan recipe.
Rustic Greek flavors are infused into this roasted chicken thigh recipe through dried herbs that coat the chicken before it is quickly browned in the oven, locking in big flavor with minimal prep.
Madeira Brisket with Almond Parsnip Puree
Here's a Paleo-friendly Madeira brisket with almond parsnip puree that has all the appeal of a five-star restaurant. Yes, Madeira—a fortified wine—is technically not Paleo, but cooking with wine does not have the same effects of drinking wine.
The Madeira itself adds toffee and stewed fruit notes to the brisket, with flavors that deepen over time when cooking. It complements the natural sweetness and nuttiness of the almond parsnip puree.
Dijon-Garlic Smoked Sirloin Kebobs
Steak tips absorb flavor easily, making these Dijon-garlic smoked sirloin kebobs a delicious meal. Marinated with Dijon mustard, garlic, thyme, parsley, and smoked paprika, these steak tips pack a punch. Accompanied by Japanese eggplant, orange bell pepper, red onion, and baby bella mushrooms, these kebobs are a Paleo-friendly meal on a stick. The key to this recipe comes from the smokiness of the hickory wood chips.
Smoky Citrus Grilled Chicken Thighs
These smoky citrus grilled chicken thighs couldn't be simpler to throw together. With a quick marinade of orange, lemon, lime, rosemary, thyme, onion, garlic and olive oil, these chicken thighs pack a citrus punch. Hickory wood chips strike again in imparting perfectly smooth, smoky flavor. Chicken thighs are ideal for this preparation, as they're ultra-tender and juicy.

Honey Lemon Pork Chops
Paleo-friendly recipes are all about simple, real food, and these honey lemon pork chops fit the bill.
Made with just a handful of ingredients—pork chops, lemon slices, lemon juice, honey, garlic, ghee, rosemary, salt, and pepper—this is an ideal recipe for a hectic weeknight dinner and lazy Sunday afternoon alike. Honey and lemon bring out the sweetness of heritage-breed pork, while small amounts of flavorful fat add unctuousness.
Super Easy Ribeye Roast with Roasted Mushrooms and Eggplant
Need a recipe that's as easy to whip up as it is likely to impress your guests? This super easy ribeye roast with roasted mushrooms and eggplant is the kind of meal you invite people over for, but won't keep you in the kitchen all day.
This recipe resolves the host's dilemma: "How do I serve my guests incredible meat while still spending time with them?" This recipe opts for the reverse-searing technique, cooking the roast at a low temperature until just about rare, letting it rest, and then roasting it at a high temperature for 15 minutes before dinner. Follow these steps and you'll be left with a crusty, delicious medium-rare roast.
PaleoHacks' Smoky Butternut Squash Soup…with Bacon
Another great recipe from Paleohacks, this thick and smoky butternut squash soup is full of aromatic herbs and crisp, salty bacon.
If you're looking for a warming meal to serve in cold weather—or anytime—try this sweet and savory soup made with ingredients that warm you up on chilly days. Best of all, it can be blended right in the pot using an immersion blender for a weeknight meal with easy cleanup.
Holiday Spiced Whole Beef Tenderloin with Roasted Root Veggies
This holiday-spiced whole beef tenderloin with roasted root veggies may be seasonally inspired by the holidays, but it's delicious any time of the year. Serve it as a holiday meal centerpiece, or just as a weekend meal.
A blend of aromatic herbs and spices sets this beef tenderloin apart, with orange zest, rosemary, parsley, ground nutmeg, cinnamon, ground cloves, Dijon mustard, and salt. The vegetables — a mélange of parsnips, carrots, turnips, and rutabaga — get the same aromatic treatment, with garlic, shallots, thyme, coriander, ground nutmeg, as well as the old standbys of salt and pepper.
Lemon Garlic Marinated Top Round London Broil with "Squoodles"
Craving noodles on the Paleo diet? This lemon garlic marinated top round London broil with "squoodles" has you covered, with a mound of delicious London broil and tender butternut squash noodles. Better yet, these squoodles are made spicy by chili flakes, so they'll certainly spice up your evening.
Once again, this meal is super simple to throw together, with a marinade of garlic, lemon zest, parsley, thyme, rosemary, and olive oil. The noodles, meanwhile, are tossed together with olive oil, cherry tomatoes, garlic, the aforementioned chili flakes, parsley, lemon juice, salt, and pepper.
Eggplant Sloppy Joes
Sloppy Joes are a childhood classic, but definitely not Paleo-friendly. These eggplant sloppy joes, on the other hand, are healthy, Paleo, and delicious. The buns are actually baked eggplant slices, full of smoky, creamy vegetable flavor. The meat, meanwhile, takes ButcherBox ground beef and cooks it up with poblanos, onion, garlic, tomato sauce, Paleo ketchup, white wine vinegar, dry mustard, onion powder, garlic powder, cumin, and honey.
It's a delicious symphony of flavors.
Smoky Chili-Rubbed Coulotte with Fancy Red Pepper Salsa
Coulotte roast features a gorgeous fat cap, ensuring the roast is moist and flavorful. This smoky chili-rubbed coulotte with fancy red pepper salsa is no exception, and it pairs the intensely flavorful roast with a well-spiced red pepper salsa.
First, it gets the dry rub treatment, with a spice blend of smoked salt, chipotle powder, Aleppo chili powder, ancho chili powder, cinnamon, smoked paprika, and ground coffee. Then, it roasts in the oven for a bit. While it roasts, you whip up the fancy red pepper salsa, complete with bell pepper, red onion, jalapeno, roasted red peppers, cilantro, red wine vinegar, olive oil, salt, and pepper.
And of course, don't forget to slice the roast against the grain!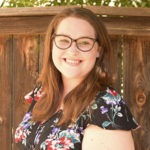 Courtney Hamilton is a writer and editor with over seven years' experience in journalism, blogging, communications, and other media. She has written for publications like PaleoHacks, PaleoPlan, The Center for American Progress, OC Weekly, and more.