Last Updated on March 18, 2020
The keto diet can be tricky to navigate. Eating ultra-low-carb, and high fat can feel restrictive, but with these recipes, you won't feel deprived at all.
The recipes below omit sugars entirely and are made with real, whole-food ingredients and the best quality meat you can find. They're easy to fit into your macros, with meats and veggies that all come in at a low carb count.
Many of these meals feature healthy fats, like avocados, nuts, oils like coconut or olive oil, salmon, cheeses, cream, and more.
You'll love how scrumptious and easy to throw together these keto meals are, too. We're talking Tuscan chicken dip that tastes every bit as good as the spinach dip on appetizer menus but without the carbs or funky ingredients.
How about keto BBQ pulled pork that takes minutes to prep? If you're craving something sweet, try a piece of chocolate-covered bacon, made with keto-friendly chocolate of course.
These fat-burning, ketosis-fueling keto meals will keep you on track with your health goals without depriving yourself.
1. Keto BBQ Pulled Pork
Sweet, tangy and well-spiced barbecue sauce can be difficult to track down on the keto diet, so this keto BBQ pulled pork is a total marvel. To make it, you'll need to use your favorite keto-friendly barbecue sauce or make some at home. Just ensure it's sugar-free, though it may be sweetened with a keto-friendly sweetener.
The barbecue sauce adds so much flavor, you hardly need anything else in this recipe: Just pork butt, onions, and garlic.
The Instant Pot or a slow cooker helps make this pulled pork incredibly easy; all you have to do is pop in a pork loin or pork butt and go have an adventure. Your pulled pork will be ready when you return.
2. Tuscan Chicken Dip
Part spinach artichoke dip, part chicken dinner, this Tuscan chicken dip is all delicious, and all keto.
You'll appreciate the healthy ketosis-fueling fats throughout this hearty dip, including cream cheese, parmesan cheese, and cream (or really whichever milk, non-dairy included, you'd like).
With bread off the table, what should you dip into this beauty? We recommend veggies like celery, carrots, and cauliflower, but you can literally make keto crackers out of cheese, so you do you.
3. Bacon Guacamole
Bacon improves everything and nowhere is that truer than in this bacon guacamole.
Loaded with healthy fats from avocado, this bacon guacamole can make a pretty great meal with some crunchy veggies on the side. All you'll need is some crisp bacon, ripe avocados, lime juice, minced garlic, fresh cilantro, salt, and pepper.
This recipe makes a gigantic bowl of guacamole great for a crowd, but you can also cut it down to fit your appetite. But hey, we can't blame you if after one bite you guzzle eight servings of bacon guac in one sitting.
4. Chocolate-Covered Bacon
With sugar nixed from your keto diet plan, what can you enjoy for dessert? We recommend this chocolate-covered bacon.
Opt for a completely sugar-free chocolate bar when making these, or go ahead and make your own keto chocolate at home with cacao butter, baker's chocolate, coconut oil, keto sweeteners, vanilla extract, and salt. It's super easy!
Whichever chocolate you go with, all you have to do fry up some crispy bacon and dip them in luscious melted chocolate. Throw some salt or even cayenne pepper on there for more complexity, if you'd like!
5. Easy Baked Wings with Tangy Yogurt Dip
Chicken wings are a crave-worthy meal, and these easy baked wings with tangy yogurt dip are both crave-worthy and keto. It's a win-win.
The wings get tossed in a spice-packed dry rub including salt, paprika, garlic powder, onion powder, black pepper, and cayenne. They get slathered in butter before baking up in the oven.
You'll also throw some of that rub into the yogurt dip, which also has white vinegar, lemon juice, Greek yogurt, sour cream, extra cayenne, and extra salt. Opt for full-fat versions of your yogurt and sour cream, of course.
6. Grilled Sockeye Salmon with Peppadew Butter, Asparagus, and Charred Tomatoes
Fill up on healthy omega 3 fatty acids with this grilled sockeye salmon with peppadew butter, asparagus, and charred tomatoes recipe.
It's a quick and easy keto meal, with grilled salmon slathered in a peppadew compound butter, alongside some charred cherry tomatoes and asparagus. You'll have this on the table in 20 minutes flat, and your stomach will thank you for it.
7. Sunny Breakfast Sausage Scramble with Avocado
Don't forget about breakfast! This sunny breakfast sausage scramble with avocado will fill you up and get your body into fat-burning mode thanks to all the healthy fats from avocados, eggs, cheddar, and ghee.
This simple scramble also includes breakfast sausage, scallions, sun-dried tomatoes, roasted peppers, and seasonings like smoked paprika, salt, and pepper. There's only a touch of sun-dried tomatoes, but if you're worried about them fitting into your macros, you can omit them.
8. Sous Vide Top Sirloin with Za'atar Eggplant
Seasoned with a versatile Middle Eastern spice blend, this sous vide top sirloin with za'atar eggplant is a satisfying lunch or dinner.
Eggplant is an excellent accompaniment to this uber-juicy sous vide steak, not just because it's low carb. The rich, mildly sweet eggplant blends beautifully with the flavors of za'atar spice, olive oil, parsley, onion, garlic, salt, and pepper.
Plus, a top sirloin cooked in the immersion circulator means you're in for a perfectly cooked meal.
9. NY Strip with Almond Roasted Cauliflower
Craving a simple, flavorful keto meal with some crunch? Reach for this NY strip with almond roasted cauliflower.
You'll baste some NY strip in butter, then serve it alongside a medley of curry-spiced roasted cauliflower and crunchy Marcona almonds.
This meal is vibrant in color and flavor, but low on the carbs, so you can enjoy it rest assured that you won't kick your body out of ketosis.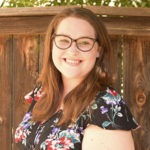 Courtney Hamilton is a writer and editor with over seven years' experience in journalism, blogging, communications, and other media. She has written for publications like PaleoHacks, PaleoPlan, The Center for American Progress, OC Weekly, and more.