Last Updated on March 3, 2020
We all know and probably love ground beef: It's a humble, versatile ingredient, central to many of the dishes we fondly remember from growing up.
And while those nostalgic dishes certainly have their place, there are so many ways to use ground beef that you may not have thought. There's chili, of course, but what about chili you could whip up in under an hour on a harried weeknight?
How about meatloaf? Love it or hate it, we bet you haven't had it doused with vibrant pesto, prosciutto and tomato sauce, or stuffed with hunks of nutty manchego cheese.
Meatballs? Yeah, we know you've had them served up in pasta, but what about with Mediterranean flair, served alongside crisp cucumbers and warm pita?
These dishes prove that there's more to ground beef than dry meatloaf or casseroles, so try one tonight.
Cheesy Italian Meatloaf
You've had meatloaf, but never like this. This cheesy Italian meatloaf boasts bright flavors, thanks to the addition of pesto, prosciutto, parmesan, tomato sauce, and mozzarella.
Yes, this meatloaf is downright Italian, and so, so delicious. It also cooks up quick, meaning you can enjoy dinner in 35 minutes flat. Serve it alongside some Italian-seasoned roasted potatoes, or even pasta, if you'd like.
Quick Beef and Kidney Bean Chili
You may associate chili with many hours spent nursing a stove, but this quick beef and kidney bean chili comes together in under an hour while packing in major flavors.
While ground beef adds heft and meaty richness, ingredients like poblano pepper, garlic, chili powder, cumin, crushed tomatoes, diced tomatoes, and tomato paste all build a spicy, satisfying base. Round this dish out with kidney beans, and you're in for a hearty meal.
Southwestern Frittata
Ground beef for breakfast? This Southwestern frittata will leave you convinced.
While eggs and heavy cream make for a silky, eggy base, Southwestern-inspired ingredients like scallions, red pepper, corn, tomatoes, and sharp cheddar cheese make this meal distinctly American.
This frittata is excellent brunch fare, but we'd totally understand if you whipped it up for a quick dinner, too.
Chili Manchego Meatloaf
Ground beef and meatloaf are a classic pairing, but almost nothing about this chili manchego meatloaf is classic.
A mélange of colorful bell peppers brighten this meal up, while a blend of Spanish manchego cheese and parmesan deliver nutty notes. Smoked paprika and chili powder spice things up, too.
Serve this cheesy meatloaf alongside your favorite veggies for even more nutrition.
ButcherBox Bacon Burger with Chipotle-Lime Mayo
A burger that's part-bacon, part-beef is bound to be all delicious, right? At least, that's what we think about this ButcherBox bacon burger with chipotle-lime mayo.
Ground beef is juicy on its own, but fatty bacon certainly amps up the succulence. The only other ingredient you need for the patties is pepper.
Packing in even more flavor, these burgers get topped with rich avocado slices and a creamy, spicy chipotle lime mayo. No cheese necessary!
Roasted Stuffed Tomatoes
If you're out of ideas for dinner tonight, give these roasted stuffed tomatoes a try. They use up ingredients you often have on hand and are rich and comforting, with a healthy dose of veggies.
If you've got a few tomatoes, some ground beef, garlic, onions, and a single carrot, you're well on your way to finishing this meal. Throw in some common pantry spices like dried oregano and dried basil, and a splash of milk, and you're all but done.
Cast-Iron Skillet Meatloaf
Meatloaf strikes again on this list, but this cast-iron skillet meatloaf is nothing like the dry and tasteless versions you may have tried in the past.
In 30 minutes, you can have this healthy and gluten-free meal on the table, thanks to a smart substitution of gluten-free oats for traditional breadcrumbs.
A tangy and sweet ketchup glaze sets this meal apart, as do the crisp edges created by the skillet cooking method.
Gluten-Free Beefy Mac n' Cheese
Craving pasta? Use ground beef to delicious effect in this gluten-free beefy mac n' cheese recipe.
This gluten-free take on mac n' cheese is almost as easy as the boxed stuff, and eons tastier. If you can boil some elbow pasta, cook up the ground beef, and throw together a quick Swiss cheese sauce, you're well on your way to a comforting and nostalgic meal.
Epic Burger with 15-Ingredient Bacon Jam
Some ground beef-based meals are simple and comforting, and some are an epic experience, like this epic burger with 15-ingredient bacon jam.
While the ground beef patties come together fairly easy, the 15-ingredient bacon jam may use every condiment you have in your cupboard. It's worth it, though, for one salty, sweet, and savory bite of this epic burger.
Want just a sample of the flavors you'll enjoy in this burger? Bacon, bourbon, cold brew coffee, Guinness, balsamic vinegar. Need we say more?
Mediterranean Meatballs
A bright and herbaceous Greek flavor profile and a quick cook time make these mediterranean meatballs worthy of meal prep.
With tangy feta, bright fresh oregano, zingy garlic, and refreshing fresh mint, these meatballs are excellent accompanied by some crispy cucumber, warm pita, and creamy yogurt sauce.
Pro tip: These meatballs are gluten-free and 100 percent keto-friendly.
Eggplant Sloppy Joes
Cut the carbs and whip up these Paleo-friendly eggplant sloppy joes, which nix buns in favor of creamy yet firm eggplant.
You'll still enjoy the savory, tangy and mildly sweet flavor of sloppy joe sauce, this time whipped up with tomato sauce, Paleo ketchup, white wine vinegar, dry mustard, honey, and more.
Ground beef, of course, anchors the meal, adding heft and nutrition with each tasty bite.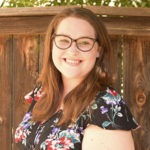 Courtney Hamilton is a writer and editor with over seven years' experience in journalism, blogging, communications, and other media. She has written for publications like PaleoHacks, PaleoPlan, The Center for American Progress, OC Weekly, and more.