Last Updated on July 7, 2020
The Fourth of July is the perfect holiday to showcase the best of summer cooking, from meaty grilled masterpieces to beautiful stone fruits—or maybe both!
We've compiled a Fourth of July menu, from which you can mix and match to make your ideal summer food spread. We've got everything covered, including appetizers to munch on while you grill, char-kissed mains, bright side dishes, and even a dessert you can make on the grill.
On this menu, you'll find celebratory recipes like:
Baked wings with tangy yogurt dip
Greek bison burgers
Peachy BBQ chicken thighs
Potato salad with grilled bacon and herbs
Grilled peach shortcake
And more!
We hope your holiday is filled with family, great food, and a healthy dose of vitamin D. Happy Fourth of July!
Appetizers
Deviled Egg Trio
Deviled eggs are an enduring appetizer, for good reason. But this deviled egg trio goes above and beyond with new flavors, including avocado, bacon, and smoked salmon.
If you haven't made deviled eggs before, the classic recipe calls for hard-boiled eggs, cut in half with the yolks separated. Add to your yolk mixture some mayonnaise, dry mustard, and salt, then fill your egg white halves with the mixture.
Now, if you want to mix things up, try experimenting with mashed avocado in place of mayo, or adding crispy bacon or smoked salmon. Yum.
Easy Baked Wings with Tangy Yogurt Dip
Spicy, crispy, and tangy: These easy baked wings with tangy yogurt dip may be the best chicken wings you've ever had. You'll want them on your Fourth of July spread.
These easy baked wings are a good bit healthier than their fried counterparts, but every bit as flavor-packed. They're gluten-free, to boot.
It's the spicy rub that makes these chicken wings shine, complete with paprika, garlic powder, onion powder, and cayenne. Don't forget about the glistening melted butter that helps them to crisp up.
Finally, the tangy yogurt sauce comes together with a bit of Greek yogurt, reserved dry rub, sour cream, a bit more cayenne, and a few more key ingredients.
Bacon Guacamole
Looking for a Fourth of July appetizer that takes barely any effort at all? Try this bacon guacamole.
This recipe is just your basic guacamole, made all the better with crispy bacon. Just cook up some bacon and crumble it, then work it into guacamole made with avocados, lime juice, minced garlic, fresh cilantro, salt, and pepper.
Appetizers don't have to be hard, and this endlessly dippable bacon guacamole is a testament to that.
Entrées
Greek Bison Burger
Burgers on Fourth of July just make sense. But this year, try mixing things up with this Greek bison burger recipe.
These burgers are tangy, savory, and so satisfying, thanks to a burger patty made with ground bison, feta, kalamata olives, garlic, oregano, and black pepper. No need for extra salt, as the feta and olives provide plenty.
A homemade tzatziki makes every bite creamy and delicious. Serve these bison burgers sandwiched between pita halves for a fully Mediterannean-inspired meal.
Just Peachy! BBQ Chicken Thighs
Sweet and juicy, these Just Peachy! BBQ chicken thighs make fruit part of the main dish, and wow, do they succeed.
With ripe peaches aplenty in summer, this recipe is perfect for the Fourth of July. To make it, you'll start by whipping up a quick and easy BBQ sauce, made with onion, ketchup, Tamari, apple cider vinegar, coconut sugar, and more.
Meanwhile, halve and pit your peaches, and slather your chicken in the homemade sauce. Grill both to perfection. From here, you can serve it all atop a vibrant salad, or alongside some great side dishes. We've got a few suggestions for those later in the list.
Sirloin Cap with Peppers and Onions
Sirloin cap, aka coulotte or picanha, may be a lesser-known cut, but one bite of this sirloin cap with peppers and onions recipe and you'll wonder why.
This cut is large enough to feed a family and grills up beautifully with very little effort. It's the marinade that imparts bright, bold flavors to this sirloin cap, thanks to a (literal, as in you'll use a blender) blend of garlic, onion, Fresno pepper, sugar, beer, orange juice, and more.
Once you've grilled your sirloin cap, peppers, and onions, you can fold it inside warm tortillas with fresh avocado and a spritz of lime. Amazing.
Side Dishes
Summer Potato Salad with Grilled Bacon and Herbs
If it's the Fourth of July, you've probably already got your grill fired up. You had may as well throw on some bacon and corn and make this summer potato salad with grilled bacon and herbs.
Beyond grilled corn and bacon, you'll just need to boil some red potatoes and toss it all with some fresh herbs and dressing. To make that dressing, combine champagne vinegar, Dijon mustard, whole grain mustard, mayonnaise, salt, and pepper.
It's bright, vibrant, and zingy.
Grilled Veggies with Aged Balsamic
Nothing tastes better than char-kissed veggies, so whip up these grilled veggies with aged balsamic while you're working on your entrée.
While you can customize this side dish with almost any veggie you'd like, we've used a colorful blend of red onion, asparagus, portobello mushrooms, corn, Japanese eggplant, and more.
Because the grill imparts so much flavor, the seasoning for these veggies is simple. Just sprinkle with salt, pepper, and drizzle on aged balsamic.
Dessert
Grilled Peach Shortcake
Skip the strawberries and opt for grilled peach shortcake this Fourth of July. Sweet, caramelized grilled peaches, tall, buttery biscuits, and thick, decadent whipped cream—need we say more?
Make the shortcakes ahead of time by baking them in the oven. They're a tall, sweet biscuit that pairs wonderfully with caramelized fruit and whipped cream. To grill your peaches, simply cut and grill flesh-side down on the hot side of the grill. When they're done grilling, slice them and toss with sugar.
Top with fresh whipped cream (or buy some to save some time) and enjoy.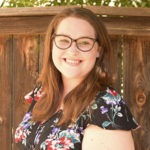 Courtney Hamilton is a writer and editor with over seven years' experience in journalism, blogging, communications, and other media. She has written for publications like PaleoHacks, PaleoPlan, The Center for American Progress, OC Weekly, and more.