Last Updated on October 17, 2019
There's a reason roasts are a mainstay of special occasion dinners worldwide. They're a labor of love, and when prepared correctly, they're rich, savory, and delicious.
Of course, there are many different types of roasts. From beef brisket to pork loin roast, there's a variety of pork and beef roasts to throw in the oven.
Here, we'll delve into the different pork and beef cuts perfect for roasting that ButcherBox offers, along with the best ways to prepare them and a few recipes to get you started.
1. Beef Brisket
Loaded with rich fat and a gorgeous grain, beef brisket is prized by barbecue enthusiasts for low and slow preparations. Heavy and flat, it's cut from the chest of the cattle, which receives a lot of exercise. This builds rich flavor, perfect for braising, smoking, or grilling. Here's a slow cooker molasses "smoked" brisket recipe to get you started.
2. Tri-Tip Roast
As the name suggests, tri-tip roast is a triangular muscle cut from the cattle. The beef cut can be traditionally grilled over a redwood fire and seasoned with olive oil, salt, pepper, and garlic. The mild, juicy roast was formerly a rarity to find at the butcher shop, but now it's quite popular. While tri-tip is most often prepared on the grill, its also perfect for the roasting cooking method. You can cook it whole or slice it into smaller steaks. Here's an oven-roasted version, complete with a poblano-lime chimichurri sauce.
3. Chuck Roast
The preferred cut for pot roast, Butcherbox's grass-fed chuck roast is well-marbled but much leaner than its grain-fed counterpart. Chuck roast grows uber-tender when braised or roasted, and is the ideal protein for a one-pot meal, like in this Yankee pot roast. Opt for a flavorful broth to roast your chuck, and use the leftovers for a delectable sandwich!
4. Bottom Round Roast
The bottom round roast is a lean cut from the round primal. It's one of the best cuts for roast beef, especially when prepared low and slow for maximum tenderness and flavor. You can also use it in pot roast, but go ahead and add some additional fat—like bacon—to contrast its leanness. Tarragon, thyme, and carrots complement such a meal well. To really mix things up, try this Thai coconut and lemongrass bottom round dish.
5. Scotch Tender
Looking for a truly lean cut? Try the Scotch tender, which boasts rich beefy flavor and virtually no fat. It gets its name thanks to its resemblance to beef tenderloin, though it's cut from the shoulder of the cattle. You'll need to prepare this roast low and slow to pack in as much flavor and tenderness as possible. Try slow cooking it with your favorite root veggies, or braising it with sherry and a little mustard.
6. Coulotte Roast
Tender and rich, the coulotte roast comes from the sirloin. It's butchered as a large, boneless hunk of meat, with a thin layer of fat still attached to the top. This, of course, leaves the roast moist and flavorful after cooking for hours. You can roast it whole with a smoky rub—like in this orange nutmeg coulotte roast recipe—or slice it against the grain for individual steaks.
7. Eye Round Roast
Cut from a lean and active muscle on the cattle, the eye round roast packs in tons of beefy flavor and no fat. This roast is super easy to prepare: Just roast it whole and serve it sliced thick for steaks, or thin for sandwiches. To make it as tender as possible, season with salt and pepper the day before, then rub it down with your favorite spices before roasting. This eye round roast with horseradish cream is an excellent example.
8. Ribeye Roast
A premium cut of meat like a grass-fed is hard to beat. It is, after all, a king-sized version of the king of steaks. ButcherBox's ribeye roast is breathtakingly marbled and tender after roasting. It's cut from the center of the rib section, with a smooth, rich texture, ample marbling, and a prominent beefy flavor. You can slice it into smaller steaks, or roast it whole for an impressive meal. We recommend this holiday ribeye roast recipe for a real showstopper.
9. Pork Butt
Roasts aren't just made from beef; pork can get in on the action too. Pork butt is one example, commonly used for pulled pork thanks to its rich marbling and ample connective tissue (hello, flavor!). You'll want to braise or roast your pork butt low and slow to get the most tender and flavorful meat. Pork butt isn't actually a "butt," it's cut from the shoulder of the pig. Its name stems from colonial American butchers stuffing the cut into barrels called "butts." Here's a smoky coffee rubbed pulled pork recipe.
10.  Pork Loin Roast
If you're looking for a mild, neutral roast that can be customized to your heart's content, you'll love the lean and tender pork loin roast. Cut from the most tender portion of the pig, you'll enjoy the richness of a small layer of fat on top. It takes well to multiple preparations, including grilling, roasting, and searing. Try cooking it slow in a Dutch oven with generous spoonfuls of broth over the top, or go simple and roast it with salt and pepper. Here's a maple-brined pork loin roast to break out for special dinners.
11.  New York Strip Roast
You've had New York strip steak, so enjoy it in king-sized form with this New York strip roast. The New York strip roast is cut from the short loin of the cattle, an underused muscle. This leads to extremely tender and well-marbled meat, aka a succulent roast. You'll find this cut at top steakhouses, but prepare it at home for a truly decadent dish. You can roast it whole or cut it into smaller steaks. This Holiday New York strip roast recipe can be a holiday centerpiece all your guests will remember.
12.  Whole Beef Tenderloin
With parts of the filet mignon and chateaubriand, it's no surprise that whole beef tenderloin roasts are renowned for their tenderness. They also encompass parts of the Porterhouse and T-Bone steaks. The roast is cut from along the animal's ribcage, a little-worked muscle that produces mild and tender flavors. You can roast it whole or cut into smaller steaks.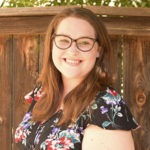 Courtney Hamilton is a writer and editor with over seven years' experience in journalism, blogging, communications, and other media. She has written for publications like PaleoHacks, PaleoPlan, The Center for American Progress, OC Weekly, and more.