An outdoor movie night at home can be a super low-fuss way to enjoy the company of family and friends. It's also a great excuse to whip up some delicious movie snacks you can't get at the movie theater.
If you've never hosted an outdoor movie night, don't fret. This guide includes tips as well as recipes for movie night snacks that everyone will enjoy like pizza, nachos, and sweet treats.
Keep reading for everything you need to know.
How to Prep for an Outdoor Movie Night
It couldn't be easier to set up a movie night outdoors. Here are a few tips to keep things running seamlessly:
Figure out the tech beforehand: Will you be using a projector? Do you need extra extension cords? How about speakers? Figure out the technical elements that work best for your yard and budget. Check out Wirecutter's guide for tech recommendations.
Set up your outdoor movie theater: Do you have a wall that's perfect for projecting films? Or will you need to hang a white canvas cloth or portable screen for the projector? Take these things into consideration for your outdoor movie night. Be sure to tidy up the yard, too, so that it's comfortable for guests.
Opt for comfy and cozy seating: This can be achieved in so many ways. You could put out outdoor poufs, ottomans, or even camp chairs. Either way, make sure your guests have comfortable seating. Have a few blankets on hand, too, in case it gets chilly out.
Don't forget some lighting: It'll be dark outside, which is great for the film. However, you'll still want some lights in key places, like on your food table, or for illuminating the path to the house for bathroom breaks.
Keep those pesky bugs at bay: If you know you might be plagued by bugs all night, light up a few citronella candles or a citronella-soaked torch. Consider using bug spray so that you and your guests can kick back without bugs buzzing in your ear.
6 Movie Night Snacks to Serve (and a Special Drink for Adults)
Popcorn and store-bought candy are movie night essentials, there's no arguing with that. But if you'd like to elevate the menu just a bit, here are a few of our favorite recipes to feed your "theater" of friends and family.
Easy Fajita Pizza
You could order a pizza, but this easy fajita pizza can be ready in just 25 minutes. Delivery can't beat that.
You'll want to start with our ButcherBox Complete Fajita Strips, which are pre-cooked and ready to layer on this delicious pizza. Other flavor-packed additions include bell peppers, onions, salsa, and shredded Mexican cheese. Use a ready-made pizza crust to keep things simple.
To put it over the top, garnish this pizza with sour cream, cilantro, avocado, and pico de gallo.
Buffalo Chicken Nachos
If you were to name some of the ultimate party foods, buffalo wings and nachos would find their way on the list. Combine the two with these indulgent buffalo chicken nachos.
These nachos are loaded with bold flavor, but they're easy to put together. (You're already putting on the whole movie night event, so there's no need to make the food component stressful.) You'll start by baking chicken breasts, shredding them, and tossing them in store-bought Buffalo sauce.
From there, it's all about layers. Simply layer the nacho ingredients as you please, including chips, the chicken, mozzarella cheese, scallions, black olives, and blue cheese crumbles. Melt them for ooey-gooey goodness.
Sweet and Smoky Mixed Nuts
These sweet and smoky mixed nuts are the kind of irresistible snack that will keep your guests going back for more.
Fortunately for you, they're easy to whip up. Just toss assorted raw nuts with turbinado sugar, smoked paprika, water, and salt. Bake them for about 13 minutes, then toss in some bits of crisp bacon.
These might just beat out the popcorn as the ultimate movie snack. They're that good.
Bacon Guacamole
Keep the movie snacks simple and classic with chips and guacamole. Since we love bacon over here, we have one humble suggestion: make it bacon guacamole.
If you can make guacamole, you can make this recipe. It's the same deal, with a quick additional step of cooking bacon until crispy in the oven. Then, you'll crumble into your delicious guacamole. Mmmm.
Bacon Cheeseburger Meatballs
Cheeseburgers might be a lot for a movie snack, but that doesn't mean you can't channel their greatness into an appetizer. That's exactly what we did with these bacon cheeseburger meatballs.
These meatballs cook up in under 25 minutes, so you won't spend your day preparing these movie snacks. To make them, combine ground beef with chopped, cooked bacon, shredded cheddar, ketchup, panko, egg, salt, and pepper. Form them into small balls and bake for 15 to 20 minutes.
These juicy meatballs are finished with a "special sauce" made with mayo, ketchup, and diced pickles—just like a burger.
Bacon Peanut Butter Truffles
What's movie night without the candy? If you feel like making to-die-for candies from scratch, we recommend these bacon peanut butter truffles.
These decadent little bites are the perfect combination of salty, sweet, and just a hint of savory. You really don't need much to whip them up; as the name suggests, you'll need bacon, peanut butter, and chocolate. You'll also need butter and powdered sugar to achieve that irresistibly creamy texture. That's it!
A Signature Cocktail
Make movie night a memorable one for the adults with a signature cocktail. Whether it's sweet and ginger-forward or boasting notes of salty bacon, here are a few recipes you should try:
Planning the perfect outdoor movie night, food and all, couldn't be easier with this guide. Now, sit back, relax, and enjoy the movie!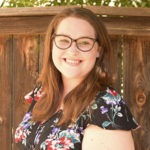 Courtney Hamilton is a writer and editor with over seven years' experience in journalism, blogging, communications, and other media. She has written for publications like PaleoHacks, PaleoPlan, The Center for American Progress, OC Weekly, and more.