Last Updated on March 31, 2021
It's a fact: Kids love snacks, quite possibly more than they enjoy meals. You love when their snacks are wholesome and satisfying, so that they're not bugging you for fruit snacks every 20 minutes.
That's why we've compiled some of our favorite, simple, and satiating snacks for kids. On this list, you'll find easy, kid-friendly recipes like:
Bacon pancake bread (just five ingredients!)
Sweet and smoky mixed nuts
Chocolate covered bacon
Mediterranean meatballs
Sticky BBQ chicken tenders
We've kept you in mind, too. Not only are these snacks delicious for the whole family, they're simple to make and don't require epic time commitments. Enjoy!
Bacon Pancake Bread
This sweet with a hint of salty bacon pancake bread makes for one satisfying snack. We're partial to it for a filling midmorning snack that keeps little ones fueled until lunch.
While delicious, this bread is deceptively simple to whip up. If you have bacon, pancake mix, maple syrup, milk, and eggs, you have all you need. Just whisk all your ingredients together and bake in a greased loaf pan for 35 minutes.
Your kids will love this fluffy, portable take on pancakes and bacon. It's the perfect snack.
Sweet and Smoky Mixed Nuts
These sweet and smoky mixed nuts are a satiating snack for kiddos and adults alike. Plus, you can whip up a big batch in just 25 minutes.
These assorted raw nuts get their sweet and smoky flavors from additions like crispy bacon bits, raw cane sugar, and smoked paprika. They only need a few minutes in the oven to come out infinitely more flavor-packed than they went in.
Keep these nuts in an airtight container for snacking all week.
Cod Sticks with Simple Tartar Sauce
These cod sticks with simple tartar sauce make for a filling, kid-friendly snack on their own, or a quick meal when paired with your family's favorite side dishes.
This pan-fried recipe combines simple ingredients to deliciously crispy effect. You'll bread cod fillet pieces in a mixture of tapioca flour, gluten-free bread crumbs, salt, and pepper. There's a little egg to dredge the cod sticks. From there, simply pan-fry them in avocado oil.
The accompanying tartar sauce is even simpler; just combine mayo with some dill relish. Yum!
Quick and Easy Baked Chicken Tenders
Who doesn't love quick and easy baked chicken tenders? Like cod sticks, these make for a hearty, protein-rich snack on their own or a meal when paired with homemade french fries, fresh salad, or raw veggies and a tasty dip.
There's no need to run through the drive-through when you have this easy recipe in your back pocket. Just toss chicken tenders in a spice mixture of garlic powder, onion powder, paprika, salt, and pepper. Use olive oil to help the spices stick.
Bake the chicken tenders for about 25 minutes, and you're golden (so are they).
Chocolate Covered Bacon
Is your kiddo craving something sweet and savory? This chocolate covered bacon is the ultimate treat.
Like most of the kid-friendly snacks on this list, the ingredients list is simple and sweet. You really only need some bacon, baked up until perfectly crisp, and some bittersweet chocolate for dipping.
You can also sprinkle on some cayenne for kick (if your kiddo enjoys that), or a little more sea salt for complexity.
Bacon Guacamole
Guacamole is a satiating and kid-friendly snack to begin with. How do you make it better? Bacon guacamole.
This recipe is loyal to classic guacamole ingredients, with one twist: crispy, unctuous bits of bacon mixed in. That bacon adds even more richness to the mixture of ripe avocado, lime juice, garlic, cilantro, salt, and pepper.
Little ones will love dipping crispy chips, crackers, or veggies into this guacamole.
Mediterranean Meatballs
These Mediterranean meatballs are brightened with the flavors of feta and fresh herbs. The perfect size for little hands, your kids will love dipping these in some tzatziki or hummus.
Classic Greek flavors like garlic, oregano, mint, and feta set these meatballs apart. You can bake up a big batch of these to reheat for snacks throughout the week.
Serve these with your favorite dip and cucumber slices for a satisfying snack, or make it a meal with some pita bread and Greek salad.
Sticky BBQ Chicken Tenders
These sticky BBQ chicken tenders are served skewered on a stick, so kiddos will love the handheld hearty snack. These are ideal for satisfying hungry kiddos at a barbecue.
There's a secret ingredient in the wet rub for these incredibly flavorful BBQ chicken tenders: bacon! Raw bacon is pulsed in the food processor into a paste, then combined with smoked paprika, turbinado sugar, and salt. This rub keeps the chicken tenders unbelievably juicy.
Finally, kids will love the sticky-sweet BBQ sauce coating, made with ketchup, molasses, onion, whole grain mustard, apple cider vinegar, and brown sugar.
Bacon Cheeseburger Meatballs
Cheeseburgers are beloved by kids and adults alike; channel all those great flavors into a snack perfect for little hands with these bacon cheeseburger meatballs.
To make these meatballs, you'll combine ground beef, bacon, cheddar cheese, ketchup, panko bread crumbs, egg, salt, and pepper into balls. Bake those off for 15 to 20 minutes, and top with a burger sauce complete with mayo, ketchup, and dill pickles.
Pro tip: If you skewer these with pretzel sticks, they're even more fun to eat.
With these simple and satisfying recipes, your kiddos will have the fuel they need for all those important things they do in a day. We think you'll enjoy snacking on them, too!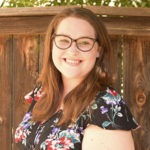 Courtney Hamilton is a writer and editor with over seven years' experience in journalism, blogging, communications, and other media. She has written for publications like PaleoHacks, PaleoPlan, The Center for American Progress, OC Weekly, and more.