The holidays have arrived, and while plenty of time is dedicated to planning out a delicious, festive Christmas dinner, we don't hear much about Christmas breakfast.
Perhaps it's because Christmas breakfast tends to be simpler and less elaborate. It focuses on easy, comforting foods to fuel (or put a delicious end to) the gift-giving session. If you ask us, it's one of the best parts of the day—especially when mimosas are involved.
In that spirit, we've compiled some delicious, comfort-filled recipes to try this Christmas morning. There's something for every Christmas style, from the simple to the elegant.
You'll find recipes like:
Bacon pancake bread
Individual frittatas
Maple orange bread pudding French toast
Bacon and Swiss quiche
Whatever you make on Christmas morning, we hope you love it. Merry Christmas!
1. Bacon Pancake Bread
Ready for a holiday breakfast you'll want to make year after year? This bacon pancake bread combines sweet with savory, thanks to a fluffy pancake base and crispy bits of bacon. A healthy dose of maple syrup sweetens the deal.
It's both delicious and easy to make, so you can get back to sipping your coffee with family, and maybe opening a present or two. Simply whisk together five ingredients and bake away in the oven.
2. Candied Cajun Bacon
Kick your holiday breakfast up a notch with this candied Cajun bacon.
Candied bacon may sound fancy, but this recipe requires only three ingredients: bacon, Cajun seasoning, and sugar. The process isn't difficult at all: If you can bake bacon in the oven, you can make this recipe. There's one additional transfer onto a sugar and spice-lined baking sheet mid-bake—that's it!
3. Breakfast Sausage
There's nothing wrong with buying your breakfast sausage ready-made, but if you've got ground pork lying around, you can easily convert it to breakfast sausage with this recipe.
This breakfast sausage is flavored simply, with earthy ground sage, and some essential salt and pepper. Making breakfast sausage yourself is great, as it allows you to adjust the seasoning to your taste.
Feel free to venture into more flavorings, like crushed red pepper for kick, or a hint of maple syrup for sweetness.
4. Individual Frittatas
Do you have little ones in your home this Christmas? These individual frittatas are especially great for picky eaters who worry about what's in every bite of their meal.
Putting together mini frittatas is a simple, fun way to make Christmas breakfast a family affair. Simply assemble your family's favorite mix-ins—like bacon, sausage, cheese, cherry tomatoes, red peppers, whatever you've got lying around—and let everyone fill their own share of a muffin tin.
5. Maple Orange Bread Pudding French Toast
Do you like to make something special on Christmas morning? This maple orange bread pudding French toast fits the bill.
This French toast relies on stale croissants, which means you get to enjoy a few buttery croissants in the lead up to the meal. That's a win in our book. And while it may sound elaborate, this French toast comes together with only a few additional ingredients, like eggs, milk, maple syrup, orange zest, and cinnamon.
You'll start by whipping up an easy bread pudding, and leaving it to cool and firm overnight in the fridge. In the morning, simply slice it and pan-fry like French toast.
6. Waffle Maker Hash Browns
If you ask us, hash browns are an essential component of any special breakfast. Once you try these crispy waffle maker hash browns, you'll wonder why you hadn't put potatoes in the waffle maker all along.
Once again, this novel breakfast idea is way simpler than it sounds. All you'll need are shredded potatoes (the store-bought kind is great), salt, pepper, and a bit of pan spray for the waffle maker. You can switch up the seasonings any way you'd like. A flavorful seasoning salt works great here.
Just press a baseball-sized amount of potatoes into the waffle maker, and let it do its thing. That's all it takes for uber-crispy hash browns.
7. Sunny Breakfast Sausage Scramble with Avocado
Here's a hearty breakfast that will fuel your family through the day's festivities. Our sunny breakfast sausage scramble with avocado features plenty of protein and veggies if you're looking for something more balanced on Christmas morning.
Scrambles are so simple, as you gradually dump things in the pan and, well, scramble them. Our recipe calls for eggs, scallions, sun-dried tomatoes, roasted red peppers, cheddar cheese, and avocado. You can totally customize those ingredients to fit your tastes or use up what's lying in your fridge.
8. Bacon and Swiss Quiche
A classic, savory bacon and Swiss quiche makes the perfect Christmas breakfast. It's an elegant crowd-pleaser, but so simple to throw together.
Our recipe is gluten-free, thanks to a crisp almond flour crust. Smoky bacon and nutty Swiss cheese join an egg and cream mixture that bakes up beautifully. Plus, notes of earthy sage and nutmeg add complexity.
9. Gluten-Free Skillet Cornbread with Breakfast Sausage
Does warm, slightly sweet cornbread brimming with unctuous breakfast sausage sound good to you? Then try this gluten-free skillet cornbread with breakfast sausage on Christmas morning.
There's something so delicious about cornbread made in a cast-iron skillet, as it crisps every edge. We highly recommend adding a few pats of butter right on top of the cornbread when it comes out of the oven. Watch it melt into that golden crust and just try not to dig in immediately.
No matter how you enjoy Christmas breakfast or even a special breakfast celebration with your family for any occasion.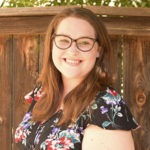 Courtney Hamilton is a writer and editor with over seven years' experience in journalism, blogging, communications, and other media. She has written for publications like PaleoHacks, PaleoPlan, The Center for American Progress, OC Weekly, and more.