Last Updated on June 15, 2020
As parents, some of our most cherished memories may involve our little ones in the kitchen.
There's nothing quite as sweet as watching your 3-year-old mix in chocolate chips into cookie dough (sneaking a few along the way, of course), or top their own homemade pizzas with their custom blend of meats and veggies. Or maybe you have older children, and you love seeing their sense of accomplishment from helping make dinner.
Either way, involving your kids in the kitchen has major benefits. You may forgo perfection, but you will gain more capable children and a stronger bond along the way.
This compilation features recipes that'll get your kids in the kitchen. Some recipes are perfect for younger helpers (like individual frittatas or bacon guacamole) while others give older kids a chance to learn new skills (like ground pork fried rice). In all of the recipes, there's a way your children can get involved, no matter how young.
Oh, and each recipe on this list is delicious for all ages. Enjoy!
1. Individual Frittatas
These customizable individual frittatas are perfect for little hands and mouths. Does your kid love bacon but hate mushrooms? No worries, there's a frittata option for them.
Not only are these frittatas easy to customize for picky palates, but they're also super kid-friendly to prepare. All you have to do is mix eggs with your family's preferred fixings—think sausage, broccoli, red peppers, cheese, you name it—and bake them in muffin tins. Kids can help along the way, from prepping veggies to whisking.
2. Easy Meatballs
Meatballs are a kid-sized meal that can easily involve little helpers. Try these easy meatballs to get started.
With a short ingredients list, you won't have to worry about keeping track of a ton of components while supervising your kids in the kitchen. That means you'll teach your kids valuable life skills and bond without losing your cool.
Let your kids combine ground beef, breadcrumbs, egg, parmesan cheese, milk, garlic paste, salt, and pepper in a bowl. Help them shape meatball mounds, and bake for about 20 minutes. Serve with your family's favorite sauce.
3. Ground Pork Fried Rice
Do you have older children looking to break into cooking on their own? This ground pork fried rice is a simple and straightforward recipe to get them started—just be sure to supervise or help with the frying.
The whole family will love the savory blend of ground pork, fluffy scrambled eggs, caramelized onions, and crispy rice. And older kids will love the sense of accomplishment they get from cooking their own meal.
4. Bacon Caramel Apple
These bacon caramel apples are an easy treat to make in the fall, but they're delicious year-round. All your family will need is bacon, apples, a package of caramels to melt, and lollipop sticks.
Any apple works here, but granny smith apples prove a deliciously tart and sour counterpart to the sticky-sweet caramel. If you're working with little ones, be sure to take over melting the caramel and bacon frying. Kids can help with everything else!
5. Waffle Maker Hash Browns
There's something so special about family brunches at home. Get the kids involved with these waffle maker hash browns.
These crispy hash browns are as simple as can be—you'll wonder why you haven't been using your waffle maker to crisp them all along. Let the kids toss the shredded potatoes with your preferred seasonings, then help load them into the waffle maker. It's just 15 minutes to uber crispy waffle hash browns.
6. The Simple 3-Ingredient Burger
Cheeseburgers are a childhood fave for a reason. They're savory, beefy, cheesy and so satisfying. And with this simple 3-ingredient burger, the kids can help too.
Let your kids do the mixing of the meat, where they'll combine ground beef, garlic powder, paprika, and salt. Depending on their age, you might want to help shape the patties.
You can grill or pan-sear these patties, then pile them high with your family's favorite toppings. Don't forget the cheese!
7. Bacon Peanut Butter Truffles
Here's the perfect dessert the whole family will love: Bacon peanut butter truffles.
You'll need only a handful of ingredients to throw these delicious morsels together: Bacon, peanut butter, butter, powdered sugar, and chocolate chips. You may want to handle baking the bacon and melting the chocolate (depending on the age of your children), but kids can help with everything else.
Let your kids have fun mixing together peanut butter, butter, powdered sugar, and the cooled, crispy bacon pieces. Let them dip the balls in chocolate—and see if any of you manage to wait to take a bite until the truffles set!
8. Quick and Easy Baked Chicken Tenders
Skip takeout and have your kids help whip up these quick and easy baked chicken tenders. Dinner will be ready in just 30 minutes, and it'll go quick with helping hands.
Let your kids handle the seasoning—they can mix together chicken tenders with garlic powder, onion powder, paprika, salt, pepper, and olive oil in a bowl. Or, let them mash it all together in a ziplock bag.
Let them bake in the oven for 20 or so minutes, and this kid-friendly meal is ready.
9. Bacon Guacamole
This bacon guacamole is a family-favorite, and kids can take the reins thanks to this straightforward recipe. You'll just want to handle baking the bacon and potentially some chopping.
Let little ones mash together avocado, lime juice, minced garlic, chopped cilantro, salt, pepper, and of course, bacon. That's all it takes!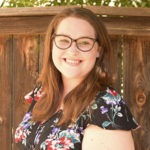 Courtney Hamilton is a writer and editor with over seven years' experience in journalism, blogging, communications, and other media. She has written for publications like PaleoHacks, PaleoPlan, The Center for American Progress, OC Weekly, and more.