Last Updated on February 1, 2021
With one game left in the football season, there's one more SUPER opportunity remaining to wow your friends and family with some crave-worthy game day dishes and appetizers. We're all looking forward to the big game, but why not make most talked about part of the night your amazing party spread?
If you're planning a game day gathering, check out this guide. We'll cover everything you need:
A 5-spice rub that works on any game day dish
How to pair barbecue sauce and meats
A taco bar spread you'll want in your arsenal
A crowd-pleasing chili recipe
Plus, 9 more game day recipes
Whether you're serving up barbecue, chili, tacos, or appetizers, you'll find all you'll need in this guide.
The 5-spice Rub You Can Use on Anything
At the ButcherBox Kitchen, we love to use an all-purpose dry rub that is perfect for beef, chicken, pork, and more. Whichever game day dish you choose to cook up, this 5-spice rub will serve you well.
All you need to make this rub is:
Paprika
Chili powder
Garlic powder
Salt
Pepper
How should you use this spice rub? Try it as:
The perfect chili spice base (P.S., keep reading for tips on cooking chili for a crowd!)
As an overnight rub for meats to be slow-cooked (hello, brisket)
An everyday rub for searing, grilling, or roasting
A spice blend for your flour dredge on fried chicken
We think any (or all) of the above would make an excellent spread at a football gathering.
How to Pair Barbecue Sauce and Meats
Barbecued meat is a football party mainstay, and there are so many directions you can take it. Will you go sweet and sticky like St. Louis-style ribs? Or keep things bold with Texas brisket? Read on for a few solid barbecue sauce and meat pairings to explore this football season.
Alabama White Barbecue Sauce: The white barbecue sauce made famous at Big Bob Gibson's Bar-B-Q in Northern Alabama is by far one of the more unique of the American BBQ sauces. Honestly, mixing mayo and horseradish is phenomenal. Serve it with grilled chicken or pork chops—lightly flavored meat, some char from the grill, a creamy tangy sauce to dip into.
Memphis BBQ Sauce: Traditionally Memphis barbecue is dry rub only and often served with sauce on the side. Memphis sauce features lots of molasses and vinegar, and is most often tomato-based, by using tomato paste. Try Memphis barbecue sauce on smoked baby back ribs. Memphis barbecue is a great way to serve ribs if you want to avoid the mess of traditionally sauced ribs.
Texas Barbecue Sauce: Featuring a tomato sauce base and a combination of garlic, Worcestershire sauce, brown sugar, and lemon juice, Texas sauce has some extra heat from cayenne peppers, chipotle peppers, or some other chili pepper. Texas barbecue sauce was made for beef brisket. Beefy, bold, and fatty, the most flavorful of all meats is magical with the richest of all barbecue sauces.
St. Louis Barbecue Sauce: Good pork tends to be sweet, and the classic St. Louis sauce is sweet to match. Sticky. Sweet. Tomato-based. Unlike most other American barbecue sauces, St. Louis prefers to hold the liquid smoke from their namesake sauce. If you're gonna sauce your ribs, this is the way to do it.
Kansas City Barbecue Sauce: This is closest to the universal barbecue sauce experience. Thick, sweet, smoky, and tomato-based, with ketchup as a key ingredient, Kansas City barbecue sauce is pretty much delicious on anything. Smother it on the most beefy-tasting meats like sirloin steaks, chuck steaks, the cowboy cuts, or brisket burnt ends.
For more barbecue sauce and meat pairing ideas, check out our full guide. You'll even get an idea of which beers to pick up to match the rich flavors. Any direction you go, these saucy meat pairings will take your football party spread up a notch.
Not Feeling Barbecue? Make a Taco Bar
Nobody has ever turned their nose at a taco bar, filled to the brim with all the fixings. The best part about a build-your-own bar is the fact that everyone has the chance to customize.
There's nothing wrong with lettuce, cheese, salsa, and sour cream—but if you're feeling more adventurous, tacos are the perfect platform for creativity. Try these ideas and twists for simple upgrades that'll make your taco bar the talk of the town.
Tortillas: If you're building your own taco bar, try making your own crispy taco shells too. Instead of buying hard corn taco shells, simply warm yellow or white corn tortillas on the griddle.
Rice and beans: Try something new—make taco bowls by using rice and beans as the foundation for toppings in addition to flour/corn tortillas or crispy taco shells.
Pickled onions: They're not as strong as the usual chopped white onions, plus they'll add a unique layer of flavor. Take it a step further with other pickled veggies or even kimchi.
Shaved cabbage: It holds up better than shredded lettuce, giving tacos extra crunch.
Grilled vegetables: Amp up the nutritional value and bring a charred, savory flavor to your tacos with grilled peppers, squash, mushrooms, and more.
Plain Greek yogurt: With mild flavor and extra protein, it's a great swap for sour cream.
Feed a Crowd with this Foolproof Chili Recipe
Did you know ButcherBox once made 50 gallons of chili as part of a chili cook-off? We earned second place and fed hundreds of hungry cook-off attendees in the process.
We're going to give you our award-winning chili recipe here. Your crowd may not require 50 gallons, but we promise, this chili will please any crowd just the same.
Here's the recipe. Scale it up (or down) as needed. And if you want to read about what it's like to make that much chili, check it out here.
Ingredients:
1 pack ButcherBox ground beef
1 pack beef short ribs, seasoned with salt and pepper
2 onions, diced
4 bell peppers, assorted colors, diced
2 carrots, peeled and diced
1 c tomato puree
¼ c tomato paste
1 c black canned black beans
1 c canned garbanzo beans
1 c pinto beans
¼ c ketchup
2 Tbsp chili powder
2 tsp Ancho chili powder
2 tsp Aleppo chili powder
2 Tbsp chipotle puree
1 c hard cider
salt and pepper to taste
ghee or avocado oil for searing
Directions:
Preheat a Dutch oven, add oil and sear beef short ribs on both sides for 2 minutes per side. If you have a smoker, feel free to smoke them for 30 minutes with applewood chips. Remove and place in slow-cooker.
Place onions and ground beef in the Dutch oven and cook until beef is nearly cooked through. Season with all powdered spices, strain excess fat, and transfer to slow-cooker.
Add peppers to Dutch oven and sauté for 1 minute. Add tomato paste and chipotle puree and stir, simmering for 1 minute. Add hard cider to deglaze and transfer to slow-cooker.
Add all remaining ingredients and cook on low setting for 18-24 hours.
Here's a Few More Crowd-Pleasing Game Day Recipes
Simple, rich and creamy, this bacon guacamole takes something great and makes it better. Serve it as a snack, or as a component on your taco bar. Whatever you do, we promise the bowl will be dipped clean by the party's end.
Serve a keto-friendly spread with this pulled pork recipe (the bacon guacamole would make a great addition, too!). The Instant Pot makes quick work of this pulled pork, minimizing game day stress. You could also set it and forget it in the slow cooker, too. Not sure which sauce to use? Consult our meat and sauce pairing guide.
Sometimes, it's nice to let the Instant Pot do the work. If you don't want to tend to a pot of chili all day, this is a great option. You'll find all the familiar trappings, like ground beef, beans, fire-roasted chilis, tomatoes, and more.
Cheeseburgers are delicious in their own right, but if you're looking to serve a true spread, you don't want guests filling up on just one thing. These bacon cheeseburger meatballs provide all the tangy, cheesy, beefy satisfaction of a burger, in bite-sized form.
Nix the traditional jalapeño poppers in favor of these crisps—they're keto-friendly, too! Shredded Parmesan and aged cheddar crisp up the oven, while a bit of jalapeño and bacon add major flavor and spice.
Don't forget the kiddos (or chicken tender-loving adults) in your game day fare. These baked chicken tenders are beyond easy. Be sure to dry your chicken tenders before spicing them and cooking. It's crucial to a nice, golden-brown crust.
Buffalo Chicken Zucchini Boats
Looking for game day fare that's a little lighter? These buffalo chicken zucchini boats pack in a solid dose of veggies but are nevertheless satisfying. Plus, you only need 4 ingredients to achieve spicy, cheesy heaven.
Looking for the perfect, indulgent centerpiece to a game-day meal? This fried chicken sandwich checks every box. You'll enjoy intensely crispy fried chicken breasts, succulent bacon, a crunchy pickled slaw, and creamy avocado mayo. Pile it all between two soft brioche buns for an unforgettable main.
Quick Beef and Kidney Bean Chili
If you need to cook up a flavor-packed game day dish, stat, this chili is a go-to. Make this chili in under an hour, but sacrifice none of the flavors, thanks to a blend of ground beef, onion, celery, poblano pepper, garlic, tomatoes, and more.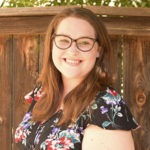 Courtney Hamilton is a writer and editor with over seven years' experience in journalism, blogging, communications, and other media. She has written for publications like PaleoHacks, PaleoPlan, The Center for American Progress, OC Weekly, and more.