Last Updated on July 9, 2020
Kids are notoriously picky eaters, but that doesn't even begin to describe some toddlers. If your little one lives on a steady diet of chicken nuggets and pizza, we get it.
On this list, we've compiled recipes for little palates that will break them of the nugget habit, and you'll still get to eat delicious, nutritious meals to boot.
Here are some of the toddler-friendly recipes on deck:
A simple, 3-ingredient cheeseburger
Baked chicken tenders (better than the drive-thru!)
Bacon cheeseburger meatballs
Easy taco meat
Individual, customizable mini frittatas
You'll find these and several more tasty and nutritious options that the whole family will love below.
1. The 3-Ingredient Burger
Burgers are a family favorite, and the simple flavor profile in this 3-ingredient burger recipe ensures little palates will love it too.
All you need to whip these burgers up is some ground beef, garlic powder, paprika, and a liberal application of salt. Of course, we recommend topping your burger with some melty American or cheddar cheese, if you'd like.
Keeping the burger simple means everyone in the family can customize their burger with toppings. So dad can pile on the jalapenos, while little ones can slather theirs in ketchup.
2. Quick and Easy Baked Chicken Tenders
These quick and easy baked chicken tenders are a weeknight saver, and they taste just as juicy and delicious as the drive-thru options. They're a good bit more nutritious, too.
It's the simple spice blend that makes these chicken tenders shine. To make it, combine garlic powder, onion powder, paprika, salt, pepper, and olive oil in a bowl. Toss your chicken tenders to coat, and then bake them for 20 minutes or so. That's it!
3. Gluten-Free Skillet Cornbread with Breakfast Sausage
Sweet and comforting cornbread is a childhood fave, but this gluten-free skillet cornbread with breakfast sausage recipe ups the ante with some succulent breakfast sausage.
Your kids will love this all-in-one breakfast, made with cornmeal, gluten-free flour, brown sugar, eggs, and more. The sage in the crumbled breakfast sausage adds just enough salty and savory notes to make this cornbread addictive. So, your kids will love it, but we think you might too.
4. Paleo Salmon Cakes
Salmon can be a hard sell for little palates. While it's quite nutritious, it can also can taste, well, a little too fishy. Make it more appealing with these kid-friendly paleo salmon cakes.
Turning fresh sockeye salmon filets into crispy cakes makes them easy to pick up for little hands. Ingredients like bell peppers, paleo breadcrumbs, mayo, Dijon, and more add plenty of flavor, while pan-searing the cakes gives them a pleasing texture.
It's a great way to introduce toddlers to salmon.
5. Bacon Cheeseburger Meatballs
Not only will your toddler love the flavor of these bacon cheeseburger meatballs, but they'll also love how fun they are to eat.
To make your cheeseburger meatballs, you'll combine ground beef, crisp bacon, shredded cheddar, ketchup, breadcrumbs, and more. These meatballs get slathered with a delicious, tangy sauce made from mayo, ketchup, and pickles.
You serve these meatballs on a toothpick, but if you're worried about little ones poking themselves, sub in a pretzel stick instead!
6. Simple Taco Meat
Taco nights are another crowd-pleasing option for the whole family. Use this simple taco meat as a base that even picky toddlers will love.
To make your taco meat, brown some ground beef with cumin, garlic, chili powder, a pinch of cayenne, and some salt and pepper. You can tone down the heat by omitting that pinch of cayenne.
Once again, tacos are a great option for families because of the opportunity for customization. Let your toddler pile on the cheese, while mom goes heavy on the guac.
7. Breakfast Sausage
If your toddler is anything like mine, he or she loves breakfast sausage. Seriously, my son can devour several links or patties in one sitting.
You'll find that making breakfast sausage from scratch is incredibly easy. Simply combine ground pork, ground sage, salt, and pepper in a bowl. Form into links, patties, or crumbles and cook away.
Of course, this sausage pairs amazingly with kid favorites like scrambled eggs and toast.
8. Individual Frittatas
If you haven't figured it out yet, meals that allow for personalization are the best way to feed picky and refined palates alike. These individual frittatas provide the perfect opportunity.
Let your little one add in their favorite egg pairings, like cheese, bacon, and cherry tomatoes. Meanwhile, you can load yours up with all the broccoli and mushrooms you like. Muffin tins mean each mini frittata keeps to itself in the oven.
9. Honey Bacon-Wrapped Pork Tenderloin
Any recipe that includes a "bacon blanket" will please a crowd, it doesn't matter their age. So, it's no surprise that kids love this honey bacon-wrapped pork tenderloin recipe.
It may sound flavor-packed, and it is, but it's also so easy to make. You'll roll your pork tenderloin in a bed of spices like chili powder, paprika, garlic powder, salt, and pepper. Then, use parchment paper to help "blanket" your pork tenderloin in bacon. Bake away.
In the last 10 minutes, brush that pork tenderloin in honey for the perfect blend of sweet, savory, and kid-friendly.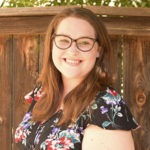 Courtney Hamilton is a writer and editor with over seven years' experience in journalism, blogging, communications, and other media. She has written for publications like PaleoHacks, PaleoPlan, The Center for American Progress, OC Weekly, and more.