Last Updated on December 22, 2020
Have you recently embarked on a Whole30? Giving up food crutches like sugar and dairy in favor of fresh, whole foods can be tricky, but we're here to prove that it doesn't have to hurt.
These recipes use fresh, Whole30 compliant ingredients in meals that are anything but unsatisfying or flavorless. We're talking crisp, flavor-packed carnitas wrapped in soft Bibb lettuce leaves and topped with homemade salsa fresca, or velvety cauliflower bacon soup that gets its creaminess from veggies.
Recipes on this list range from quick and satisfying, like grilled smoky and citrusy chicken things or lemon tarragon pulled chicken, or hearty and nourishing, like a boldly-flavored Yankee pot roast.
We promise, these recipes are so good, you'll be whipping them up long after your complete your Whole30.
Pan-Seared Top Sirloin Steaks with Bacon and Brussels Sprouts Hash
Bacon makes everything better in this pan-seared top sirloin steaks with bacon and Brussels sprouts hash recipe.
You'll simply quick-sear some top sirloin steaks to a perfect medium-rare, then cook up a Brussels sprouts, potato, and bacon hash to serve alongside it. While this is an ideal lunch or dinner, we'd argue the addition of a quick-fried egg would make it a deliciously hearty brunch, too.
Instant Pot Pork Carnitas Lettuce Wraps with Salsa Fresca
Craving tacos on this round of Whole30? Whip up these Instant Pot pork carnitas lettuce wraps with salsa fresca, instead.
The Instant Pot makes pork carnitas in a cinch, while fresh Bibb lettuce leaves step in as a soft, slightly crisp alternative to a tortilla. Don't forget the homemade salsa fresca, with tomatoes, garlic, lime juice, cilantro, jalapeno, red onion, salt, and pepper.
Cauliflower Bacon Soup
You'll love how smooth, creamy and silky this cauliflower bacon soup, and marvel at its lack of dairy to achieve that effect.
This soup gets all its creaminess from the combination of perfectly tender cauliflower and potatoes, while crisp bacon adds richness. Beyond those ingredients, all you'll need to make this soup is some onion, broth or stock, and salt and pepper.
An immersion blender will ensure this soup turns out silky, but a potato masher will get you pretty close if you don't have one on hand.
Smoky Coffee-Rubbed Pulled Pork
Looking for a flavor-packed Whole30 meal that will still please a crowd? Look no further than this smoky coffee rubbed pulled pork.
If you're keeping it Whole30, omit the optional brown sugar in this rub. But otherwise, enjoy this intense flavor of a pulled pork rubbed with coffee, chipotle powder, smoked paprika, ground ginger, mustard powder, ground coriander, and salt.
Cooking the pork butt with onions in apple cider also intensifies the flavor.
Jerk-Rubbed Top Sirloin with Mashed Plantains
Are you craving something starchy and delicious on your Whole30? This jerk-rubbed top sirloin with mashed plantains will hit the spot, then.
Jamaican jerk-rubbed top sirloin is joined by Paleo-friendly mashed plantains, which is made of fried unripe plantains, garlic, oregano, stock, and salt and pepper.
Opt for a Whole30 compliant high temperature frying oil, like avocado oil or coconut oil, when whipping up this dish.
Lemon Garlic Marinated Top Round London Broil with "Squoodles"
Missing noodles on your Whole30? While the program prohibits even Paleo-friendly pastas, the spiralized butternut squash noodles in this lemon garlic marinated top round London broil with "squoodles" recipe are totally compliant.
The squash makes for a tender, flavorful noodle, while a blend of cherry tomatoes, garlic, chili flakes, parsley, olive oil, and lemon juice add tons of flavor. The parsley, thyme, and rosemary on the London broil adds tons of flavor, too.
Lemon Tarragon Chicken
Sometimes you just need an easy, go-to chicken recipe to throw on top of salads, or toss with some veggie noodles and sauce. Let this lemon tarragon chicken be the one.
All you'll need to make this fork-tender, fall-apart chicken is boneless, skinless chicken breasts, lemon, olive oil, garlic, fresh tarragon, salt, and pepper.
It cooks up in under 30 minutes, and you can toss with your favorite veggie noodles or green salad, make a creamy Whole30 chicken salad with some mayo and apples, or even add it to soups for heft.
Pork Loin with Sauerkraut and Brussels Sprouts
Treat your gut with this pork loin with sauerkraut and Brussels sprouts, which is loaded with probiotics, thanks to the kraut.
It's a slow cooker meal that requires minimal prep and only a handful of ingredients but still packs in the flavor. All you'll need is a pork loin, avocado oil, onion, sauerkraut, Brussels sprouts, red potatoes, salt, and pepper.
Yankee Pot Roast
When you need something stick-to-your-ribs hearty, reach for this Yankee pot roast recipe. It's rich, intensely flavorful, and Whole30 compliant.
To make this hearty yet nourishing pot roast, you'll need a chuck roast, some olive oil, baby carrots, red potatoes, pearl onions, fresh thyme, beef stock, crushed tomatoes, tomato paste, salt, and pepper.
Searing the roast locks in flavor and gives the meat a crust, while the mélange of veggies, aromatics, tomato, and stock impart bold flavors. This meal is best cooked in a slow cooker to truly lock in all of those flavors.
Smoky Citrus Grilled Chicken Thighs
These super-simple smoky citrus grilled chicken thighs cook up quick and work as a main source of protein accompanied by your favorite veggies, or chopped up and served atop a flavor-packed salad.
Hickory wood chips impart the perfect smoky bite, while a blend of citrus fruits like orange, lemon, and lime, as well as rosemary, thyme, and garlic, deliver lots of flavor.
You'll appreciate how easy it is to grill these up, thanks to the use of boneless, skinless chicken thighs.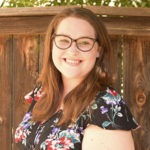 Courtney Hamilton is a writer and editor with over seven years' experience in journalism, blogging, communications, and other media. She has written for publications like PaleoHacks, PaleoPlan, The Center for American Progress, OC Weekly, and more.