Last Updated on October 28, 2021
If you find yourself loaded with extra cooked protein or grains like rice after cooking a big meal, try creating new recipes with these base ingredients. This way, you'll minimize food waste and get the most from your leftovers.
When using leftovers, be sure to follow the FDA's recommendations for food storage to make sure you're handling ingredients properly. All of these recipes can be made with leftovers, and are easily adapted to what you have on hand.
Bacon Shortbread Cookies
The next time you fry up a batch of bacon, save the fat and freeze any leftover bacon. Then make these bacon shortbread cookies with those leftovers. They're indulgent and buttery—the perfect treat!
Crispy shards of bacon pepper each bite of the shortbread, which is made with leftover bacon fat (that's been stored properly, of course), butter, sugar, flour, and an optional pinch of white pepper to highlight the savory notes.
You can make these cookies with leftover cooked bacon, too, especially if you keep some on hand in the freezer. Just thaw it and chop it up.
Corned Beef Reuben
If you've recently made a corned beef brisket, this corned beef Reuben is almost better than the original corned beef dinner. Almost.
We love that it's simple to make, coming together in 10 minutes flat. Thinly slice your corned beef, then layer it on marble rye bread with some Russian dressing, Swiss cheese, and sauerkraut. Pan-fry it in a little butter until the bread is golden and toasted. Yeah, we're drooling.
Turkey Hash
The Thanksgiving turkey is the holy grail of leftover transformations; we've got a few ideas for you on this list. Here's the first one: leftover turkey hash.
Cooked turkey turns into a balanced, hearty breakfast with this hash, featuring bacon, sweet potatoes, and kale. A quick hit of salt and pepper is all you need to season this simple and comforting meal.
We'd top this with a runny egg for added oomph. Don't have any leftover turkey? This recipe works equally well with leftover chicken, too!
Lobster Fried Rice
Whenever we make rice, we always end up with a bit too much. Transform that extra rice into this lobster fried rice for a truly indulgent meal.
Indulgent as it may be, this fried rice is easy to make, especially if you're starting with pre-cooked rice. There are a few simple steps to follow, and you'll be left with perfectly seasoned, fried-to-perfection rice and lobster. The dish is accented with egg, ginger, garlic, mustard greens, chilis, and bonito flakes. Talk about umami.
Turkey Pot Pie Soup
If you've got leftover protein, soup is often the way to go. This turkey pot pie soup is a comforting option, and remember, chicken works great here, too.
You'll find all the familiar trappings of pot pie here, in soup form. In addition to your protein, there are onions, carrots, celery, potatoes, peas, and a creamy broth made with white wine and a roux.
You can garnish this soup with optional puff pastry to really complete the pot pie vibes. Have fun with the puff pastry, making fun shapes like pumpkins, turkeys, stars, or hearts!
Corned Beef Hash
Savory, salty, and oh-so-satisfying, corned beef hash is the perfect breakfast for using up leftover corned beef.
This hash is simple, pairing salty corned beef with hearty cubes of russet potato and key seasonings, like onion powder, garlic powder, and white vinegar for tanginess. You'll want to serve this with some runny eggs for that unctuous finish.
Turkey Chili
If you've got leftover turkey, here's a novel way to transform it: leftover turkey chili. It's warm and comforting on a cool night.
Leftover turkey joins sweet butternut squash, navy beans, green chilis, and plenty of tomatoes. A distinct five-spice dry rub packs in tons of flavor. Plus, it comes together in just about 30 minutes, so it's a quick meal to boot.
P.S. If you don't have any leftover turkey, don't fret. This recipe adapts to many proteins, like shredded chicken, ground turkey or beef, or even steak.
One Pan Leftover Turkey and Rice
It's hard to go wrong with turkey and rice, which is why we love this simple one pan leftover turkey and rice. It's the kind of effortless leftover transformation you'll want in your back pocket.
This balanced meal features leftover turkey (remember, leftover chicken works just as well), onion, delicata squash, and brown rice. Leftover brown rice works really well here, too! The dishes' warm, herb-forward flavor profile features herbs de Provence and bright lemon juice.
This reheats really well the next day for lunch.
Leftover Turkey Curry Soup
Warm and just a little spicy, this leftover turkey curry soup is the best way to completely transform leftover turkey (or chicken!)
It's a simple soup to put together, which is great, because who wants to cook a big meal after roasting a bird? In the soup, you'll find leftover turkey or chicken, cauliflower, butternut squash, and peas. The creamy broth features curry powder, chicken stock, and cashew milk.
You can finish this soup off with crushed, toasted cashews for crunch. Yum!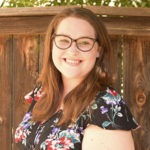 Courtney Hamilton is a writer and editor with over seven years' experience in journalism, blogging, communications, and other media. She has written for publications like PaleoHacks, PaleoPlan, The Center for American Progress, OC Weekly, and more.