Last Updated on February 17, 2021
Did you recently complete a round of the keto diet? Whether you're still keeping to it or slowly reintroducing higher-carb options into your diet, you've probably discovered some delicious recipes along the way. 
We'd like to share some keto-friendly recipes you'll want to keep around, even post-diet. They're every bit as satisfying as non-keto meals, and we've included modifications based on where you are in your journey.
You'll find recipes like:
Chicken, spinach, and artichoke dip

Grilled pork chops with yogurt sauce

Customizable individual frittatas

Easy, butter-poached lobster

Slow cooker buffalo chicken salad

Seared scallops with coconut cream sauce
These low-carb, keto-friendly recipes are rich and delicious. We promise you'll want to keep a few in your arsenal, regardless of where you are in your keto journey.
Tuscan Chicken Dip
Looking for a low-carb alternative to creamy pasta? This Tuscan chicken dip boasts all the ooey-gooey goodness of a chicken alfredo, sans carbs. 
This dip is absolutely loaded with the good stuff, including chicken, spinach, artichokes, and olives. It works as a hearty appetizer, but we'd gladly serve this as a main dish, too. To keep things low carb, serve with veggie crudités or your favorite lower-carb crackers. (If you're no longer sticking closely to keto guidelines, crispy bread is a great option, too.)
Beef Bone Broth
Bone broth is a great source of protein, nutrients, and minerals on the keto diet and beyond. Plus, it allows you to use up those beef bones that would otherwise go to waste. Try our beef bone broth recipe for a savory, delicious broth.
This bone broth is deeply flavorful, made with marrow bones (hello, succulence), onion, carrot, celery, herbs, and peppercorns. It's great to warm up and sip on its own, or use it as stock for braising a big roast, liquid for a stew, or a pan sauce.
Grilled Pork Chops with Yogurt Sauce
Even post-keto diet, you'll want this simple, weeknight-ready meal in your back pocket. These grilled pork chops with yogurt sauce come together in 30 minutes and pair beautifully with just about any side dish you can think of.
It's the spice rub that sets these pork chops apart, with a blend of garlic, onion powder, cumin, smoked paprika, salt, and pepper. Plus, that blackened char from the grill imparts incredible flavor.
Finish these off with a tangy yogurt sauce made with lemon, Dijon, Italian seasoning, and scallions.
Individual Frittatas
Keto or not, who doesn't love an easy meal-prep recipe that satisfies tastebuds every morning? These individual frittatas are just that.
This recipe couldn't be simpler to make, with a base of eggs, salt, and pepper. From there, you add in whatever mix-ins your heart desires. Bacon, sausage, red peppers, mushrooms, shredded cheese—you name it.
These individual frittatas are excellent for feeding families, as they're customizable. Throw some spinach into your muffin tin section, while your kids load up on bacon and cheese.
Breakfast Sausage
Keeping with the breakfast theme, here's a low-carb, high-protein breakfast sausage recipe you'll want to keep in your arsenal. 
All you need is some ground pork, ground sage, salt, and pepper. Form the sausage into patties or break it into crumbles, and you have the perfect breakfast addition.
If you'd like to jazz things up, consider adding red pepper flakes to the sausage for a kick. If you've incorporated a bit more sweetness back into your diet, a touch of maple syrup would be great here, too.
Easy Butter-Poached Lobster
If cooking lobster intimidates you, ButcherBox cold cracked lobster makes it easy. All you have to do is follow this easy butter-poached lobster recipe.
This low-carb dish takes 10 minutes, and it's the very definition of succulence. You'll simply melt a generous portion of butter or ghee, steep tarragon in it, and poach the lobster until opaque.
Serve with a fresh squeeze of lemon. For a low-carb option, toss this lobster into a salad. If you're open to higher-carb options, this is divine on a roll or tossed with pasta.
Slow Cooker Buffalo Chicken Salad
Spicy, creamy, and super satisfying, this slow cooker buffalo chicken salad is the ideal quick lunch. Cook up a big batch of it to enjoy all week long.
For simple shredded chicken, cook chicken breasts in stock for three hours in the slow cooker. You can also use the Instant Pot for a faster cook time. Once you have shredded the chicken, you'll mix it with an irresistibly spicy and creamy combination, including hot sauce, mayo, garlic powder, salt, and pepper. Add some celery and onion for crunch.
Serve this chicken salad in lettuce cups with avocado and blue cheese dressing for an incredible low-carb lunch.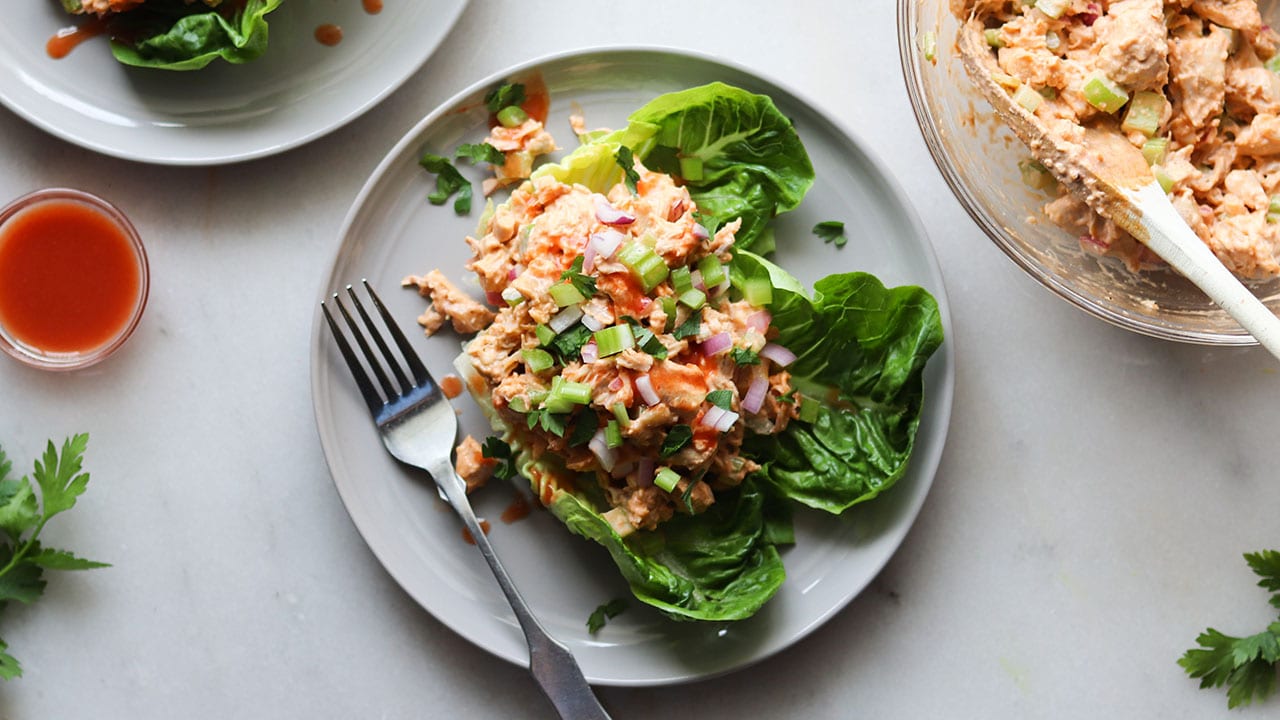 Seared Scallops with Coconut Cream Sauce
Here's a keto meal that'll impress anyone you make it for: seared scallops with coconut cream sauce.
While impressive, these seared scallops are easy to make. In fact, the whole dish comes together in 20 minutes.
The coconut cream sauce features notes of ginger, garlic, and lime. Garnished with a hint of shredded coconut and cilantro, it's a boldly flavored meal.
If you've introduced more carbs into your life, try this dish with rice or noodles.
Keto BBQ Pulled Pork
While many store-bought BBQ sauces are laden with sugar, there are plenty of low-carb recipes (and even some store-bought options) out there. Use one to make this incredible keto BBQ pulled pork.
This four-ingredient pulled pork can be made in the Instant Pot or slow cooker. If you use the Instant Pot, you'll have fork-tender pulled pork in just over an hour! All you need is a pork butt (boneless or bone-in works fine), your favorite keto BBQ sauce, chopped onions, and smashed garlic.
For low-carb meal options, serve this pulled pork in lettuce wraps or in a breakfast casserole (it would make a great mix-in to those individual frittatas). Higher-carb options include sliders, sandwiches, and even rice bowls.
Wherever you are in your keto journey, you'll want to add these low-carb recipes into your meal plan. Not only are they delicious and super easy to make, but they can also be customized to meet your diet needs.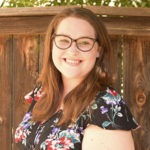 Courtney Hamilton is a writer and editor with over seven years' experience in journalism, blogging, communications, and other media. She has written for publications like PaleoHacks, PaleoPlan, The Center for American Progress, OC Weekly, and more.