Last Updated on August 22, 2019
Thinking about ordering takeout because everyone just got home from school and their jobs and you ain't got time to cook? Drop that phone!
These meals can be on your table in under 30 minutes, sometimes in as little as 15 minutes. It would take longer for your food delivery to make it to your house.
Many of these recipes are made with ingredients you likely have on hand, like fresh veggies and meat from your ButcherBox. They're all easily improvised, too. No fresh herbs for your green goddess dressing? Bottled is fine! No apples for your slaw? The pears on your counter work just as well.
You may have to take note to marinate some dishes the night prior, but other than that, these meals are easy to throw together on a hectic weeknight. Plus, there are dishes for a variety of dietary needs, from gluten-free, to Paleo, to keto.
Cook at home tonight with one of these quick, healthy and easy recipes!
Pan-Seared Salmon with Green Goddess Dressing and Radish Apple Salad
If you've got some salmon and veggies in the fridge, you can have this refreshing pan-seared salmon with green goddess dressing and radish apple salad on the table in 15 minutes flat.
The salmon itself is flavored simply with a medley of herbs like tarragon, parsley, and chives, along with a pad of butter, some lemon juice, and a sprinkle of salt and pepper.
All you need for the salad itself is some Bibb lettuce, carrot, radishes, and thinly-sliced green apple for tartness and crunch.
The homemade green goddess dressing with herbs like tarragon, chives, and parsley really ties the salad together. That said, if you don't have the ingredients on hand, your favorite bottled dressing will work, too.
Sweet and Sour New York Strip Tacos with Cabbage Slaw
Taco night is the best night; it's even better when it all comes together in under 30 minutes, like these sweet and sour New York strip tacos with cabbage slaw.
The trick here is that you only have to make one marinade/sauce for both the steaks and the slaw. With sesame oil, honey, coconut aminos, rice vinegar, and sesame seeds, you'll have a flavorful mix for the whole dinner.
You will have to prep this marinade/sauce the night before and marinate the steaks overnight, so plan for that.
Beyond that, it's as easy as searing the steaks quickly, finishing them off in the oven, and throwing together your quick cabbage, carrot, and apple slaw. Throw it all in a tortilla and you're good to go!
Grilled Sockeye Salmon with Peppadew Butter, Asparagus, and Charred Tomatoes
Twenty minutes is all it takes to get this grilled sockeye salmon with peppadew butter, asparagus, and charred tomatoes on the table.
You'll only need a handful of ingredients to whip this meal up, which still packs big flavors thanks to a homemade peppadew butter made from butter, parsley, garlic, and peppadew juice. This compound butter gets slathered all over the salmon and veggies.
Beyond that, it's as simple as grilling your salmon and charring your asparagus and tomatoes—a delicious veggie combination, by the way.
Ginger Pork Noodle Soup
Asian noodle soups are often made with broths that take hours or even days to cook up, but this ginger pork noodle soup is the shortcut version that's every bit as satisfying.
You'll use a carton of broth to make things quick, but after it's doctored up with fish sauce, tamari, mirin, garlic, ginger, salt, and pepper, you'll hardly notice it wasn't simmered slowly for days.
Ground pork and veggies like red pepper, onion, snow peas, and shiitake mushrooms also add lots of flavor, and rice noodles, of course, make it uber-satisfying.
Lemon Tarragon Chicken
Sometimes you need a go-to chicken recipe that you can cook on a moment's notice. This lemon tarragon chicken is that recipe.
It comes together in 25 minutes and can be served atop your favorite green salad or thrown into a creamy chicken salad easily.
All you'll need are some boneless, skinless chicken breasts, lemon zest and juice, olive oil, garlic, fresh tarragon, salt, and pepper. It's a simple, lightly-flavored recipe that lends itself to many uses.
Grilled Greek Marinated Chicken Breast with Peach and Endive Salad
This quick grilled Greek marinated chicken breast with peach and endive salad is all the easier thanks to the time-saving bottled Greek vinaigrette marinade and dressing.
You'll have to marinate your chicken in the vinaigrette overnight, so plan for that. After that, all you have to do is grill the chicken and veggies and quickly assemble the salad.
Fresh-grilled corn, peaches, and avocado provide richness to the salad, while scallions, endive, tangy feta, and red onion add freshness.
Paleo Salmon Cakes
You've had crab cakes, but these Paleo salmon cakes might just be better. They're certainly quick and delicious, coming together in 15 minutes flat.
These gluten-free salmon cakes use fresh Alaskan sockeye salmon—not the canned stuff. These are also great to portion out for meal prep, so make enough for leftovers.
All you'll need are some salmon filets, diced red bell pepper, scallions, gluten-free panko crumbs, Paleo mayo, Dijon mustard, salt, pepper and some avocado oil for pan-searing.
Cast-Iron Skillet Meatloaf
Have you ever had a meatloaf you can cook in under 30 minutes? Welcome this cast-iron skillet meatloaf into your repertoire, if not.
The cast-iron skillet is key here, as it gets extra hot but conducts heat evenly. This simple, healthy recipe is naturally gluten-free and can be adapted for Paleo and keto dieters, too!
To make the meatloaf, hand-knead some ground beef, quick oats (skip the oats if Paleo or keto), ketchup, eggs, garlic powder, onion powder, salt, and pepper. Put it in a cast-iron skillet and bake for 15 minutes.
After 15 minutes, top the meatloaf with a glaze of ketchup and Dijon mustard. Bake it for another five minutes and enjoy!
Korean BBQ Steak Tips
If you don't have time to go out for Korean barbecue, get your quick fix at home with this Korean BBQ steak tips recipe.
In less than 20 minutes, you can enjoy tender and umami-laced steak tips that go perfectly with some quick-cooking rice and veggies.
You'll first make a sauce of maple syrup, tamari, sesame oil, mirin, garlic, ginger, and sambal. You'll then pan-sear your steak tips and finish them off in the oven, before tossing them in the thick, luscious sauce.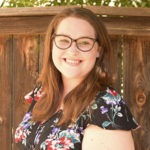 Courtney Hamilton is a writer and editor with over seven years' experience in journalism, blogging, communications, and other media. She has written for publications like PaleoHacks, PaleoPlan, The Center for American Progress, OC Weekly, and more.