Last Updated on October 21, 2020
Something about the cooler fall weather makes us want to break out our Dutch ovens—it's probably because they're the perfect vessel for hearty soups, stews, and braised meats.
That's just the kind of hearty comfort food we crave as the temperature drops.
What is a Dutch oven?
A thick-walled cooking pot with a tightly fitted lid, Dutch ovens are often made of cast iron and sometimes coated in enamel. You can also find ceramic and aluminum versions out there, as well.
These cooking pots have been used for hundreds of years across many cultures—from early European history to the chuckwagons used by cowboys.
Here, we've compiled some of our favorite meals you can make in a Dutch oven. Of course, the list is filled with soups and stews, but you'll also find novel meals like one-pot chicken and Spanish rice, or Thai coconut and lemongrass bottom round.
Cook the recipes below and you'll discover just how versatile the Dutch oven is. Likely, it'll become an essential pot in your kitchen.
1. Coconut and Lemongrass Bottom Round
Aromatic and bursting with bold flavor, this coconut and lemongrass bottom round is a delicious Dutch oven meal.
It's the Thai-inspired ingredients that set this braised bottom round roast apart, including garlic, ginger, lemongrass, Thai chilies, and coconut milk. The Dutch oven proves the ideal vessel for this braise, letting you sear the bottom round, sauté the aromatics, and build your braising liquid all in one pot.
Don't forget to sprinkle on some Thai basil, cilantro, and lime for another hit of fresh flavor.
2. Easy Overnight Corned Beef Brisket
Many of us are accustomed to buying ready-brined corned beef at the store, usually around St. Patrick's Day. With this easy overnight corned beef brisket recipe, you can learn a super simple dry brine technique, meaning you can make this delicious meal year-round.
You'll first assemble a dry rub with a very generous dose of kosher salt (this is the brining agent, after all), along with sugar, cinnamon, coriander, and black pepper. Simply coat your brisket in the rub, cover, and let it sit in the fridge overnight. Give it a good rinse before you're ready to cook it.
You can make this corned beef brisket in a Dutch oven for an easy, one-pot meal.
3. Leftover Turkey Curry Soup
The Dutch oven is the perfect vessel for soups and stews, like this leftover turkey curry soup. It's a great way to use up leftover turkey later this fall, but it's delicious with any protein year-round.
With lots of veggies and warm curry spice, this is a great transformation for leftover poultry. A medley of cauliflower, butternut squash, turkey, and peas add heft, while cashew milk tempers the heat of curry spice and keeps things creamy.
4. Quick Beef and Kidney Bean Chili
You may think chili needs to be an all-day affair, but this quick beef and kidney bean chili packs in plenty of flavor in under an hour. Once again, the Dutch oven is a great option for browning meat, sautéing veggies, and turning it all into a flavorful chili.
At every point, this quick chili layers in flavor, starting with a veggie sauté of onions, celery, garlic, and poblano pepper. Then, a spice blend of ground cumin, chili powder, kosher salt, and freshly ground black pepper. Finally, tomatoes add their acidic punch.
5. Chicken, Kale, and White Bean Soup
With simple, clean flavors, this chicken, kale, and white bean soup will bring you comfort on a cool day. Plus, most of the cooking time involves a hassle-free simmer in a Dutch oven on the stove, freeing you up to do whatever you want while dinner cooks away.
While light in flavor, this simple chicken soup is still hearty, thanks to additions like cannellini beans, carrots, kale, and chicken tenders.
6. One-Pot Chicken and Spanish Rice
This quick-cooking one-pot chicken and Spanish rice is about to become your weeknight dinner staple. It's easy to prepare, quick, hearty, and flavorful. No mess. No fuss.
To make it, heat your Dutch oven and pat some chicken tenders dry. Sear them, then add in some onions, peppers, garlic, and paprika. Then add your rice, cooking liquids, and a pinch of saffron threads if you have them. They really make the dish!
Let it all cook for about 25 minutes, then top with green olives and cilantro if you'd like. See? No mess. No fuss.
7. Madeira Brisket with Almond Parsnip Puree
Upgrade your brisket with some Madeira wine. Learn how with this Madeira brisket with almond parsnip puree recipe.
This is one of those meals that seems like it should come from a fancy restaurant, but it's really simple to prepare at home. The key ingredient is time for a slow braise.
The Madeira-based braising liquid makes the meal, complete with the wine, onions, carrots, garlic, thyme, cinnamon sticks, and beef stock. In the end, you'll blend all this up (minus the thyme and cinnamon sticks) for a thick and delicious sauce.
8. One-Pot Beef Brisket with Apricots
Here's a brisket recipe that requires just 10 minutes of hands-on prep and a Dutch oven: One-pot beef brisket with apricots.
While simple to prepare, this brisket boasts a complex flavor profile, with sweet, savory, and smoky notes. You can thank a well-spiced dry rub and an aromatic braising liquid for that.
The dry rub features cumin, smoked paprika, and garlic powder, while the braising liquid comes together with tomato paste, whole grain mustard, balsamic vinegar, dried apricots, and apricot nectar.
9. Cumin and Orange Pork Butt
Ready for a show-stopping, Sunday dinner kind of meal? This cumin and orange pork butt is just the kind of meal you serve to impress.
This pork gets an earthy, garlicky dry rub and is braised in orange juice and onions for amazing depth of flavor and tender meat. The cooking liquid also makes a mouthwatering sauce!
While deeply flavorful, the ingredients list is short and simple. Your dry rub comes together with cumin, garlic powder, salt, and pepper. The braising ingredients are just as simple: onion, orange slices, and orange juice. That's it!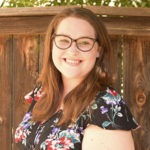 Courtney Hamilton is a writer and editor with over seven years' experience in journalism, blogging, communications, and other media. She has written for publications like PaleoHacks, PaleoPlan, The Center for American Progress, OC Weekly, and more.