Last Updated on January 4, 2022
When planning out your holiday meal spread, it's important to pick out at least a few easy holiday recipes. Even if you're planning on an elaborate main dish, or perhaps some elevated side dishes, you'll want a few easy elements to keep holiday cooking manageable.
Or, perhaps you'd like every part of your holiday meal to be fuss-free. Either way, this list is for you!
We've compiled our go-to easy holiday recipes—the ones we reach for when we need something straightforward and simple. Still, we never sacrifice on flavor, opting instead for high-impact but simple ingredients.
You'll find holiday recipes like:
Easy mashed potatoes
Simple turkey stuffing
Spiral ham with tart cherry chutney
Simple roasted turkey breast
Roasted carrots with pesto and breadcrumbs
Keep reading for easy holiday recipe inspiration, and happy holidays.
1. Easy Mashed Potatoes
There are few foods more iconic to the holiday spread as mashed potatoes. While you can dress them up with all sorts of creams, cheeses, and flavors, these easy mashed potatoes are a simple classic when you're looking for something foolproof.
These mashed potatoes have a short, straightforward ingredients list, but deliver big flavor thanks to the addition of roasted garlic. If you've never roasted garlic before, don't fret. It couldn't be simpler, and this recipe uses a saucepan method to keep it quick and painless.
There's a healthy dose of sour cream to keep these mashed potatoes velvety smooth. You could also try butter and cream if that's what you have on hand.
2. Whole Roast Chicken
If you'd love a roast bird at your holiday dinner but don't want all the fuss of a large turkey, opt for a whole roast chicken instead. This recipe makes it easy, using just salt and rosemary for flavor—truly, it's all you need!
A four- or five-pound chicken will roast in just an hour and a half. That's a lot faster than the many hours a giant turkey takes in the oven. Our no-fuss approach to roasting chicken involves a large cast-iron skillet and a few flips in the oven for perfectly golden-brown and crispy skin. Serve this chicken with its juices for the ultimate succulent bite.
3. Simple Turkey Stuffing
If mashed potatoes are the number one holiday meal staple, stuffing is a close second. In this simple turkey stuffing recipe, we've pared it down to the essentials. You'll find all the familiar flavors of classic stuffing, but with quick shortcuts like croutons in place of bread.
Characteristic herbs like sage and herbs de Provence add an earthy flavor, while carrots, celery, and onion add texture and savory notes. Don't forget plenty of butter and some turkey stock (or whatever stock you have on hand.)
4. Spiral Ham with Tart Cherry Chutney
We love a ham at the holiday table, and this spiral ham with tart cherry chutney is a unique take on the glazed classic. It's also easy to prepare!
Instead of a cloyingly sweet glaze, this spiral ham is coated in a homemade tart cherry chutney. The chutney is made with frozen cherries, apple cider vinegar, coconut sugar, diced onion, and rosemary. It all comes together in a saucepan, simmering until thick. That's it!
5. Instant Pot Roasted Root Vegetables
If your oven is otherwise tied up roasting a main dish, enlist the help of other kitchen appliances. These Instant Pot roasted root vegetables couldn't be easier to prepare, and make for a hearty and satisfying holiday side dish.
With a medley of root veggies like sweet potatoes, butternut squash, parsnips, and turnips, this recipe cooks up in 15 minutes flat. The Instant Pot is an incredible timesaver, especially on a day full of cooking. Dried cranberries and pistachio pieces add holiday vibes to this cozy dish.
6. Simple Roasted Turkey Breast
Craving turkey, but don't want to fuss with the whole bird? This simple roasted turkey breast is a more manageable recipe that still delivers holiday flavors.
The turkey breast needs little more than some avocado oil, sage, and herb-filled seasoning salt before taking a trip to roast in the oven. In total, it takes around two hours to roast a hearty turkey breast. Compare that to a whole turkey, which can take three or four hours typically.
Fortunately, you can serve this roasted turkey breast with all the same fixings for a holiday spread. We'd recommend the mashed potatoes and stuffing on this list.
7. Roasted Carrots with Pesto and Breadcrumbs
A colorful roasted veggie dish goes a long way on the holiday table, and these roasted carrots with pesto and breadcrumbs are the perfect example. Sweet, savory, and verdant, they're a deliciously special way to enjoy roasted carrots this holiday season.
Whole carrots are peeled and halved lengthwise, then roasted with a touch of olive oil and salt. You'll make a seasonally inspired homemade pesto to top the carrots, complete with parsley, pumpkin seeds, garlic, lemon juice and zest, and salt. A final sprinkle of toasted breadcrumbs adds crunch to the finished carrots.
8. Rosemary and Garlic Roasted Lamb with Mint Pesto
If you're looking to serve an elevated, but simple to make, main dish this holiday season, try our rosemary and garlic roasted lamb with mint pesto. It trades in retro mint jelly for a to-die-for mint pesto.
A boneless leg of lamb is generously rubbed with oil, garlic, rosemary, salt, and pepper. After a quick tying with butcher's twine, it's roasted for a little more than an hour. In the meantime, you'll whip up a super easy mint pesto, which includes mint, spinach, honey, garlic, salt, pepper, and a drizzle of oil.
9. Crispy Smashed Potatoes
Do you prefer your holiday potatoes crispy? Then we recommend these simple crispy smashed potatoes, made with just three ingredients!
Creamy Yukon gold potatoes first take a trip in a stockpot and boil until tender. You'll let them cool, then smash them on a baking sheet using a spatula or even the back of your hand. Fry these smashed potatoes in ghee or butter until uber crispy, then sprinkle on some salt. They're addictively good.
These holiday recipes are simple and straightforward, taking the fuss out of a holiday spread. They're nevertheless delicious and will not disappoint on the big day. Happy holidays!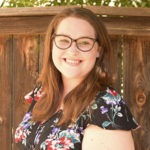 Courtney Hamilton is a writer and editor with over seven years' experience in journalism, blogging, communications, and other media. She has written for publications like PaleoHacks, PaleoPlan, The Center for American Progress, OC Weekly, and more.