Last Updated on March 26, 2020
Whenever you adopt a new diet, there's a lot of planning, meal prepping and dedication. This is absolutely true for the keto diet.
Sometimes, all that meal prep can leave us tired and uninspired. This is especially true of certain foods we use again and again.
If you're worn out by plain chicken breasts as part of your keto meal plan, we are here to vastly improve your dinner outlook. We've got quite a few fantastic chicken recipes for you to try out that pack in bold and vibrant flavors. Simple to make, they're ideal to work into your weekly routine.
In this compilation, you'll find flavorful, keto-friendly chicken recipes like:
Tuscan chicken dip
Smoky citrus grilled chicken thighs
Lemon herb roasted chicken
Creamy chicken and mushroom casserole
Many of these recipes take just minutes to prepare, so they're keto meal-prep marvels. Happy cooking!
Garlic and Lemon Marinated Chicken Breast with Brown Sage Butter
Brown. Sage. Butter. That's what this garlic and lemon marinated chicken breast with brown sage butter gets slathered with, and yes, it's as incredible as it sounds.
While richly flavored and delicious, this recipe is not complicated. In fact, you need only a handful of ingredients to whip it up. To start, you'll make a quick marinade with garlic, lemon, parsley, olive oil, salt, and pepper. The chicken needs only five minutes in the marinade to take on big flavors.
After searing and baking your chicken breasts, you'll whip up that decadent brown sage butter pan sauce. Chicken stock and lemon juice brighten the mix a bit.
Tuscan Chicken Dip
This Tuscan chicken dip is a keto marvel. Part appetizer, low carb "pasta" alternative, this dip is a crowdpleaser any way you serve it.
This Italian-inspired recipe puts chicken breasts to good use, combining shredded chicken with a creamy sauce, wilted spinach, tangy olives, and tender artichoke hearts. To make the keto-friendly sauce, you'll combine cream cheese, oregano, garlic, parmesan cheese, and half-and-half.
You can serve this indulgent dip with keto-friendly crackers, crudites, or keto bread. Or eat it by the spoonful—we won't judge.
Easy Baked Chicken Wings with Tangy Yogurt Dip
These easy baked chicken wings with tangy yogurt dip may sound like they'd require a lot of work—but they're both easy and keto-friendly.
You don't have to worry about whipping up a wing sauce in this recipe. Instead, we opt for a flavor-packed rub that includes salt, paprika, garlic powder, onion powder, pepper, cayenne, and a bit of butter for browning the skin and building texture.
Serve these with a healthy yogurt dip, made with Greek yogurt, vinegar, lemon juice, sour cream, salt, and a smidge of cayenne.
Quick and Easy Baked Chicken Tenders
We're avoiding boring or bland chicken recipes, but we're definitely not above simple, fast recipes. That's just what you get with these quick and easy baked chicken tenders.
These baked chicken tenders are excellent for a quick lunch or dinner, and far better for you than a trip to a drive-thru. Plus, they're a keto meal you can easily share with the kids.
The key to packing in flavor to these chicken tenders is a spice blend that includes garlic and onion powder, paprika, and plenty of salt and pepper.
Serve these with a baked veggie, crudites, or a crisp salad for an easy meal.
Smoky Citrus Grilled Chicken Thighs
Brightly flavored and beautifully charred on the grill, these smoky citrus grilled chicken thighs are great for a quick weeknight meal or even for a cookout.
They come together in 30 minutes flat, including marination. Speaking of marinade, this vibrant, citrus-heavy one combines whole orange, lemon, and lime with rosemary, thyme, onion, garlic, olive oil, and salt and pepper.
Once coated in the marinade, you'll smoke your chicken on a grill with hickory wood chips. Yeah, these chicken thighs are easy, but anything but boring.
Lemon Tarragon Chicken
Looking for the perfect make-ahead chicken for salads, chicken salad sandwiches, and more? This lemon tarragon chicken fits the bill.
You only need a few ingredients to make this chicken shine, including fresh tarragon, garlic, and lemon zest and juice. It's a bright flavor profile that lightens up any meal you add it to.
These chicken breasts bake up quickly in the oven. From there, you'll shred them and add to your favorite meals, like salad, soup, or chicken salad on keto bread. It's a meal-prep marvel.
Lemon and Herb-Roasted Chicken
Looking for a keto meal that will impress? This lemon herb-roasted chicken looks incredible, but it's super simple to make at home.
You'll first want to pat dry your whole chicken with paper towels—this helps the skin crisp up beautifully. From there, make a rich tarragon butter and slather it all over the chicken.
Stuff the chicken with aromatics like tarragon, lemon quarters, and thyme. Truss it with butcher's twine, season generously with salt and pepper, then roast it on a rack. It takes about an hour, then emerges golden brown and juicy. Yum.
Keto Creamy Chicken and Mushroom Casserole
This keto creamy chicken and mushroom casserole is so decadent, you won't believe it's keto. Oh, it is, and it's amazing.
You'll enjoy juicy and tender chicken with umami mushrooms covered in a thick, creamy brown sauce that packs in so much flavor. While indulgent, this easy meal is great for a weeknight dinner—especially when you're craving some keto-friendly comfort food. It takes only 30 minutes to prepare from start to finish.
First, sear your chicken tenderloins in a mixture of olive oil and butter. Remove them, and sauté the mushrooms. Start building your sauce by deglazing the pan with garlic, parsley, thyme, and chicken stock. Simmer with heavy cream and sour cream, but be careful to keep it under boiling, so the sauce doesn't split.
Cook the chicken in the sauce for a few more minutes, and then dig in.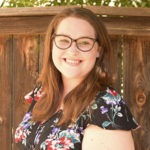 Courtney Hamilton is a writer and editor with over seven years' experience in journalism, blogging, communications, and other media. She has written for publications like PaleoHacks, PaleoPlan, The Center for American Progress, OC Weekly, and more.