Last Updated on August 19, 2021
Whether you're looking to lower your carbohydrate intake or fill your plate with more fresh veggies, there are tons of satisfying substitutions for high-carb foods available. While vegetables aren't exactly the same as bread, rice, or pasta, they're colorful and delicious when added to your favorite dishes. Use these plant-based, low-carb swaps when you want to round out a carb, like with a cauliflower-potato mash, or lighten up your dinner plate.
Bread Swap: Mushroom, Cucumber, or Eggplant Rounds
Portobello mushrooms make a great stand-in for bread. In fact, their sturdy constitution and shape make them perfect as low-carb burger "buns." Grill them alongside burger patties, topping it all with lettuce, tomato, and cheese, or whip up some Eggplant Sloppy Joes.
If you're looking to get a little creative with your meal, try making a turkey "sandwich" by piling cucumber slices with turkey, avocado, and cheese. Another option is to slice eggplant into rounds and drizzle them with olive oil. Roast them in the oven and add toppings like shredded cheese, sauce, pepperoni, salami, or pulled pork.
Rice Swap: Cauliflower Rice
Cauliflower rice couldn't be simpler to make at home. Grate your cauliflower using a box grater, or use a food processor. Press the cauliflower rice with a paper towel to get out any extra moisture. To cook it, sauté it gently in a little oil and add your favorite flavorings and seasonings. It takes only a few minutes to cook, and you're left with a perfectly tender low-carb alternative.
Cauliflower rice works well as a side to your favorite protein or as the base component of a grain bowl. Since it doesn't have too much flavor on its own, be sure to pair this substitute with a dish that includes ingredients that pack a punch like Pineapple Marinated Flat Iron with Coconut Pineapple Rice or Roasted Chicken Thighs with Turmeric and Garlic-Yogurt Sauce.
Mashed Potatoes Swap: Mashed Cauliflower
If you're looking to lower the carb content of your mash, cauliflower is your friend. You can make cauliflower mash with cauliflower alone, or make a half potato, half cauliflower mash for a little taste of the original with a better carb profile. Just boil the cauliflower until tender and puree it until the mixture is thick and creamy. Add in butter as well as your favorite seasonings and toppings to infuse the cauliflower with that familiar mashed potato taste.
A good cauliflower mash is the perfect side dish for so many meals. Serve it as a foundation for heartier dishes like braised brisket, or alongside some delicious roasted chicken and veggies for a lighter dinner.
Pasta Swap: Spaghetti Squash and Zucchini Noodles
You can prepare spaghetti squash in a few different ways, but roasting it in the oven generally yields the best results. Slice the squash in half lengthwise, scoop out the seeds, rub the inside with oil, and roast it cut-side down in a 400°F oven for 30–45 minutes. The flesh should separate into tendrils when it's ready, but larger squashes may take more time. Once cooked, use a fork to shred the tendrils and serve them like pasta.
As for zucchini noodles, you'll want to use a spiralizer for best results. If you don't have a spiralizer, you can use a peeler or even a sharp knife to slice thin, ribbon-like noodles in a pinch. You can sauté zucchini noodles on the stovetop quickly; they don't take long. Take care not to overcook them!
The best part about using spaghetti squash or zucchini noodles is that you can still top it with your favorite pasta sauces and toppings. Because the noodles themselves don't have much flavor, they'll soak up all the deliciousness of whatever you pair them with. Try a Burst Cherry Tomato Bolognese for a bright twist on a simple classic or add Seared Scallops with Bacon Lemon Cream Sauce to your noodles.
Potato Chips Swap: Crispy Kale Chips
Looking for something with a little crunch? You can replicate that satisfying crunchy snack feeling with salty, crispy kale chips. They're a great low-carb veggie replacement for potato chips.
There are so many ways to make kale chips. The simplest kale chips recipe requires you to toss pieces of kale in oil and your favorite seasonings, then bake them in the oven for 25 minutes. That's it! You can riff on the flavor combinations with a bit of nutritional yeast, soy sauce, tahini, lemon juice, and more.
Tortillas Swap: Lettuce, Cabbage, or Collard Greens
You don't need a carb-heavy tortilla to make a satisfying wrap. Leafy greens like lettuce, cabbage, and collard greens all work well as veggie wraps.
Fill your wraps with protein-rich ingredients like deli meat, tuna or chicken salad, or shaved turkey or chicken for satiety. Avocado, cheese, spreads, and crisp veggies like bell pepper and cucumber all make delicious low-carb additions to your wrap, too.
Crackers Swap: Fresh Crudités
Are you craving a charcuterie board? Traditional crackers may not be the most low-carb option, but you can load your charcuterie board with crunchy crudités (fresh veggies) instead.
Try filling your board with carrots, cucumbers, bell pepper slices, celery, cauliflower, broccoli, and cherry tomatoes. Serve these alongside low-carb spreads like Tuscan Chicken Dip. You can also throw some meat and cheese on the board if you're feeling fancy.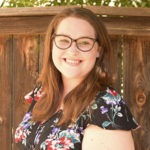 Courtney Hamilton is a writer and editor with over seven years' experience in journalism, blogging, communications, and other media. She has written for publications like PaleoHacks, PaleoPlan, The Center for American Progress, OC Weekly, and more.