Last Updated on September 3, 2019
It's back-to-school season, which means it's time to get back into the habit of packing lunches for your kids.
And while the turkey sandwich or PB&J has its place, sometimes you want to know your kids are filling up on a variety of healthy, nutritious dishes. And, most of all, you need it to be easy to prep and pack.
We've got you covered there.
Below, you'll find easy-to-prep warm and cold kid-friendly lunches. Opt for a thermos or other warm-insulating container if you're packing warm food for your kids, and keep things chilled with ice packs.
You'll find easy, versatile lunch ideas like:
       

DIY tacos

       

Chicken salad

       

Bacon guacamole and snacks

       

Healthy chicken fingers
These back-to-school lunch ideas are well-suited to kid's tastes, but go ahead and pack some for your own lunches, too.
1. Grass-Fed Meatballs
Meatballs make for an easy, kid-friendly lunch any day of the week. Simply meal prep a big batch of them on the weekend, and they're ready to pack all week long—in your lunch, too!
You can warm the meatballs and pack them in a thermos, but they're also pretty tasty at room temperature. We recommend these Mediterranean meatballs for tons of vibrant flavor. They boast Greek-inspired flavorings like garlic, oregano, mint, and feta. Pack them alongside some cucumber slices, hummus, and pita for a kid-friendly, healthy lunch.
2. DIY Tacos
Do your kids like assembling their own lunches? Try packing up all the ingredients for some quick and easy tacos!
This is a versatile lunch idea, with many possible iterations so that you can break it out every week without your kids growing bored. Try packing a tortilla with sides of guacamole, tomatoes or mild salsa, cheese, and, of course, their favorite protein. This simple taco meat is a winner and can be kept warm in a thermos.
3. Bacon-Wrapped Bites
Here's another kid-friendly idea that's super portable and versatile: bacon-wrapped bites. You can wrap bacon around practically anything and improve it, but there are a few bacon-wrapped ideas especially suited to kids lunches. Here's a few of them:
       

Bacon-Wrapped Pineapple

       

Bacon-Wrapped Chicken Tenders

       

Bacon-Wrapped Dates

       

Bacon-Wrapped Sweet Potato
Bonus: Most of these work well at room temperature, too! Pack them alongside other balanced bites, like fresh fruit, veggies and dip, or applesauce.
4. Chicken Wraps
Need a cold lunch idea? How about a crisp, healthy chicken wrap? Your kids will love the medley of textures, and it will provide a healthy protein to fuel the rest of their day.
This shredded lemon tarragon chicken is perfect for assembling a wrap, and you can use the leftovers for a salad for you. Win-win. We'd take our favorite tortilla and fill it up with that chicken, some crisp lettuce, mayo, pesto, avocado, and maybe some shredded carrot for crunch. You, of course, can customize the recipe to fit your kid's tastes.
5. Healthy Chicken Fingers
Whether you have little ones or teenagers, you can't go wrong with healthy, oven-baked chicken fingers. This recipe takes only 20 minutes from start to finish, so go ahead and prep a big batch for the week ahead.
Pair these portable chicken fingers with your kid's favorite condiment, like barbecue sauce, ketchup, or ranch. To preserve the crunch of the breading, we recommend keeping these warm in a thermos or other warm container.
6. Chicken Salad
Here's another cool lunch for warmer weather. Creamy chicken salad can be dressed up or down; make like this tarragon and apple chicken salad and throw in vibrant herbs and crisp fruit, or keep it simple with a bit of shredded chicken, mayo, crunchy celery, salt, and pepper.
You can make a chicken salad sandwich, wrap it in a tortilla, or serve it with crackers or pita chips for dipping. In any case, you'll be fueling your kids with healthy fats, carbs, and protein.
7. Beefy Mac n' Cheese
Some days, a big bowl of comfort goes a long way. Whip up this easy beefy mac n' cheese for dinner, and pack the leftovers in a warm thermos or container for your kid's lunch the next day.
Gooey and endlessly cheesy, this mac n' cheese comes together quick. Simply combine elbow pasta with a roux, Swiss cheese, and ground beef.
Riff on this mac n' cheese recipe with your favorite cheese blends, or add bacon for more indulgence.
8. Hearty Soup
When cold weather strikes, warm your kid's day with a big thermos of soup. With approximately a gazillion soup recipes, it's an easy and versatile option.
You could try this Southwestern-inspired chicken and black bean soup, loaded with nutritious ingredients like peppers, carrots, tomatoes, black beans, and chicken. Serve with a side of chopped avocado for healthy fats.
Or, batch prep this hearty beef and wild rice soup in the slow cooker. Combine steak tips with wild rice, tomatoes, green beans, diced tomatoes, and your favorite spices. Serve it for dinner, then pack it for lunches the next day.
9. Snacks and Bacon Guacamole
Need a lunch that takes approximately zero effort? Whip up some bacon guacamole the night before, then portion it out for lunches. Serve it with your kid's favorite crisp veggies, chips, or chunks of flatbread.
Or, embrace the "kids pack their own lunch" approach and keep pre-portioned cups of the guacamole ready to pack in the fridge. Your kids can do the rest.
10. Sausage Rolls
Make like the British and whip up some sausage rolls. Simply combine some sausage meat – this pork breakfast sausage would work beautifully—with onions and seasonings. Wrap it in puff pastry and brush on a little egg wash.
Bake for 20 minutes, or until golden brown. Pack these rolls in your kid's lunches, or let them grab one on their way out the door for breakfast!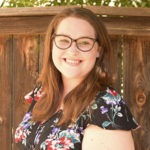 Courtney Hamilton is a writer and editor with over seven years' experience in journalism, blogging, communications, and other media. She has written for publications like PaleoHacks, PaleoPlan, The Center for American Progress, OC Weekly, and more.