Last Updated on April 1, 2022
What do you consider the vital components of a meal? For many, it's a protein-rich main dish paired with a vegetable as a complementary side dish.
And why wouldn't you love that pairing? Quick and hearty, it's the ideal weeknight meal and part of any healthy diet. That's why we've compiled many different ways to put flavorful proteins and veggies on the table so that you never get bored.
Try pan-seared salmon with a crunchy and crisp radish apple salad, or sweet and spicy sirloin tips with simple broccoli rabe. How about rich NY strip and crunchy almond roasted cauliflower?
With these quick-and-easy pairings of meat and veggies, you can't go wrong.
NY Strip with Almond Roasted Cauliflower
You can't beat this quick, simple, and healthy NY strip with almond roasted cauliflower dinner. Complete with curry-spiced cauliflower florets roasted to perfection, this meal gets added crunch from Marcona almonds—California almonds will work in a pinch, too.
The steak cooks up quick and easy in a cast-iron skillet, seasoned liberally with salt and pepper and basted with butter. It's a tasty steak and veggie pairing for any night of the week.
Grilled Sockeye Salmon with Peppadew Butter, Asparagus, and Charred Tomatoes
The key to perfectly crisp, skin-on salmon in minutes? It's the grill, as you'll find with this grilled sockeye salmon with peppadew butter, asparagus, and charred tomatoes recipe.
Both the grilled salmon and charred asparagus and tomatoes get drenched in a to-die-for peppadew butter, made from butter, garlic, peppadew juice, and parsley. In just 20 minutes, you can have this rich and flavorful fish and veggie meal on the table.
One-Pan Filet Mignon with Rosemary Brown Butter and Sautéed Veggies
While meat and veggie-based dinners tend to be pretty virtuous, this one-pan filet mignon with rosemary brown butter and sautéed veggies is the definition of indulgence.
You'll combine melt-in-your-mouth tender filet mignon with shaved Brussels sprouts, coins of hearty carrot, and an unctuous rosemary brown butter sauce. Bonus: It all cooks up in one cast-iron skillet, so, while gourmet, it doesn't have to be hard to put together or clean up.
Pan-Seared Salmon with Green Goddess Dressing and Radish Apple Salad
What's a meat and veggie pairing list without a protein and fresh side salad option? This pan-seared salmon with green goddess dressing and radish apple salad is just that, but it's way more delicious than anything you can pick up on your way home.
It takes only 15 minutes to pull together, too, meaning you have no excuse the hit a drive-thru. Enjoy perfectly-seared crispy salmon with a crunchy salad with radish, apples, carrots, and a tangy green goddess dressing.
Top Sirloin Steaks with Cumin, Peppers, and Chickpeas
If you're not sure how to use some top sirloin hanging out in your fridge, whip up these top sirloin steaks with cumin, peppers, and chickpeas.
Vibrant and well-spiced, this veggie-packed meal is easy to throw together. Plus, it's super low carb.
You'll love the color combination of creamy chickpeas, crunchy peppers, and juicy steak. Cumin, garlic, chili powder, and paprika lend this dish its distinctive spice.
Chipotle Orange Pork Loin with Sweet Potatoes and Green Beans
Need a quick, meat, and veggie meal prep recipe? This chipotle orange pork loin with sweet potatoes and green beans requires only 20 minutes of effort, then a slow cooker or Instant Pot does all the work.
Juicy pork loin is flavored with oranges and their juice, chipotle with adobo, and tomatoes. It all cooks together with diced sweet potatoes and fresh green beans.
Lemon Turmeric Marinated Flank Steak with Lentil and Beet Salad
Flank steak is the perfect quick-cooking cut in this lemon turmeric marinated flank steak with lentil and beet salad recipe.
To make things even easier, both the steak and the salad get marinated with a pre-bottled lemon turmeric vinaigrette. You'll love how it makes the steak juicy and how it melds with soft beets, cauliflower, and lentils.
Grilled Greek Marinated Chicken Breast with Peach and Endive Salad
Need another quick and easy protein with a side salad? This grilled Greek marinated chicken breast with peach and endive salad keeps things interesting with a medley of flavors. It also keeps things simple with a pre-bottled marinade and dressing.
Chicken breasts grill up juicy and delicious, while the salad comes together with sweet peaches, creamy avocado, crunchy endive, red onion, scallions, tangy feta, and grilled corn.
Pan-Seared Salmon with Snow Pea and White Bean Salad
Salmon and salad is an enduring classic, especially when it comes to this pan-seared salmon with snow pea and white bean salad.
While the salmon is uber-crispy and buttery, the salad is creamy, crunchy, peppery, and soft. You'll love the herb butter that coats the salmon, and the simply dressed combination of snow peas, cannellini beans, and arugula.
Orange Rosemary Sirloin Tips with Broccoli Rabe
Sweet, spicy, and delicious, this orange rosemary sirloin tips with broccoli rabe is a meat and veggie pairing you'll want to throw into your weeknight rotation.
While the steak tips need to marinate for at least five hours, they cook up in only 15 minutes. You'll love their distinct flavor, with hints of orange zest and juice, garlic, rosemary, and jalapeno.
The broccoli rabe is relatively simple, with just lemon, garlic, and avocado oil.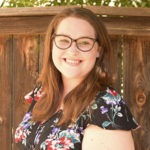 Courtney Hamilton is a writer and editor with over seven years' experience in journalism, blogging, communications, and other media. She has written for publications like PaleoHacks, PaleoPlan, The Center for American Progress, OC Weekly, and more.