Last Updated on April 27, 2020
With potatoes, pasta, and other high-carb foods off the table, what's a keto dieter to do when they want to add some decadence to a meal? Cook up some bacon.
Strips of crispy, succulent bacon can add so much any keto diet meal, and we've compiled our favorites here. In this list, you'll find:
Breakfast favorites like casseroles and quiche
Ever-dippable bacon guacamole
Irish-inspired, low carb colcannon
Fancy restaurant-worthy seared scallops and bacon
And so much more bacon-filled goodness!
So, stock your freezer with some ButcherBox bacon and get cooking with these keto recipes.
1. Paleo Colcannon
Not only is this riff on Irish Colcannon Paleo and Whole30-friendly, but it's also perfect for a ketogenic diet too. You can thank the smart substitution of low carb cauliflower for traditional potatoes.
Cauliflower is just starchy enough to replicate the stick-to-your-ribs heartiness of potato, and crispy bacon makes it just as rich. With kale and chicken stock, this colcannon is downright healthy. It's also easy. Beyond cauliflower, bacon, kale, and chicken stock, you'll need salt and pepper. That's all it takes.
Serve this as a hearty meal all on its own, or as a side to a delicious keto spread.
2. Bacon Breakfast Casserole
Bacon is ultimately the quintessential keto breakfast companion, so this bacon breakfast casserole may not be a surprise. You know what is a surprise? It's satiating, but low carb.
You'll love the color and flavor that various veggies give this casserole, like multicolored bell peppers, spinach, and onion. This flavor combination is delish, but feel free to sub in whatever low carb veggies you have on hand.
Then, of course, come the bacon and eggs. There's also a splash of almond milk to make things creamy, and some nutritional yeast for dairy-free cheesiness. If your diet allows it, feel free to sub in real cheese.
3. Bacon Guacamole
The only thing better than guacamole? Bacon guacamole.
Guacamole is already rich from the healthy fats in avocados, so bacon really sends this dip over the edge. You'll want to dip everything you can find it in, then eat it by the spoonful.
While satiating, this bacon guacamole features a bright flavor profile, thanks to fresh lime juice, garlic, and cilantro. Throw some salt and pepper in, and you have everything you need for this unbeatable guacamole.
4. Bacon and Swiss Quiche
If you enjoyed the breakfast casserole from earlier, you'll love this bacon and Swiss quiche. It's a bit creamier and indulgent, so we'd recommend it for a keto Sunday brunch.
This bacon and Swiss quiche comes together with a gluten-free almond flour crust, complete with egg, coconut oil, and salt and pepper. The filling is where things really shine: You'll find bacon, eggs, heavy cream, chopped sage, Swiss cheese, and the quintessential quiche spice: nutmeg.
Enjoy this quiche alongside a bright arugula salad for a French-inspired keto meal.
5. Chocolate-Covered Bacon
Keto bacon dessert, anyone? It's silly to call chocolate-covered bacon a recipe, but it's a keto-friendly idea worth noting.
All you'll need for this treat is uber-crispy bacon – we recommend baking it in the oven for ultimate crispiness – and melted keto-friendly chocolate. The darker, the better. Read the label to ensure your chocolate is sweetened with something like stevia, erythritol, or your preferred low carb sweetener.
Dip your bacon in the chocolate, let it set, and dig in.
6. Chicken Bacon Ranch Casserole
Need an easy, comforting keto weeknight meal? This chicken bacon ranch casserole fits the bill.
This recipe nixes rice from the typical casserole, instead packing in satiating protein from chicken and bacon. All you need from there is fresh garlic, keto-friendly ranch dressing, mozzarella and cheddar cheese, and your preferred veggies. This recipe offers two versions – spinach or broccoli – but many veggies work here.
The casserole is sturdy enough without rice, but if you're craving that familiar texture, go ahead and incorporate some cauliflower rice.
7. Cheesy Bacon Bombs
Ready for the ultimate keto indulgence? These cheesy bacon bombs are decadent, but low carb enough to pop a few and fuel ketosis.
These bacon bombs are essentially bacon-wrapped hunks of cheesy bread, made with mozzarella, almond flour, butter, psyllium husk powder, egg, and seasonings like garlic and onion powder.
Fried in lard or tallow, these bacon bombs are rich. They're a great special occasion appetizer, but we won't judge you if you whip them up on any old Tuesday.
8. Seared Scallops with Bacon Lemon Cream Sauce
Who says you need to head to a fancy fish house for a decadent seafood dinner? These seared scallops with bacon lemon cream sauce are keto-friendly, and easily whipped up at home.
All you need to do is sear your scallops, top with crispy crumbled bacon, and drizzle them with an easy lemon cream sauce, made by reducing lemon and heavy cream with bacon. Yeah, we're drooling too.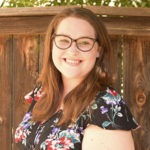 Courtney Hamilton is a writer and editor with over seven years' experience in journalism, blogging, communications, and other media. She has written for publications like PaleoHacks, PaleoPlan, The Center for American Progress, OC Weekly, and more.