Last Updated on September 7, 2022
We love baking chicken wrapped in aluminum foil for its ease and moist, tender results. When you wrap the chicken with ingredients like bell peppers, potatoes, or pineapple in foil, you will have a no-fuss meal with a short prep time and very little clean-up.
Today, we've compiled a quick primer on baking chicken in foil. We'll cover:
Why you should wrap chicken in aluminum foil
Which cuts of chicken to use
Great flavors and marinades for your chicken
How to bake chicken in foil
Recipes worth trying
How to Bake Chicken in Foil – A Simple Recipe
Baking chicken in foil is very simple as the total cooking time will be about 30-35 minutes. All you'll need is your chicken, your accompanying ingredients, and some foil. You'll also want to put the packets on a baking sheet or pan in case there's any leakage.
Preheat the oven:

For boneless chicken breasts, we recommend baking them in foil at

400°F for 25–30 minutes

, depending on the size of your chicken and packet. Follow the cooking times and temperatures of any recipe you choose. 

Tear off some foil:

Use a sheet of foil that is big enough to seal your chicken and accompanying ingredients. You'll do the same for each piece of chicken. Be sure to lightly spray or oil your foil to prevent sticking. You can also use non-stick foil.

Prep your chicken and ingredients:

Coat your chicken and accompanying ingredients in your preferred seasonings and flavorings. If you're using a marinade, let it soak into your chicken for at least an hour before baking. Place each piece of chicken and its accompanying ingredients on its own sheet of foil.

Seal your packets:

To create the chicken packets, fold the foil lengthwise around the chicken and ingredients, and roll up the ends to create a seal.

Bake the packets:

Bake your chicken in the packet and then unwrap the foil to check for its doneness. Chicken should always be cooked to an internal temperature of 165°F, which you can check with your meat thermometer. If it's not finished cooking, roll the foil back up and return to the oven for a few more minutes.
Why You Should Use Foil
It delivers mouth-watering results: By using foil to bake chicken, you seal in its juices as it steams.

 This keeps your chicken moist and wonderfully flavorful.

It gives you a complete meal in a packet:

While you can bake your chicken alone, using foil allows you to build a delicious, all-in-one meal. Throw in your favorite veggies, starches, and flavorings to make a complete meal. Keep reading for some meal inspiration.

It makes it easy to clean:

The best part about a foil-baked chicken meal? The foil is disposable. You can eat directly from the foil packet (camping style!), or slide your packet contents onto a plate. Either way, there are no dirty pots and pans to clean.
Which Cut of Chicken Should I Use? 
Many people opt for boneless, skinless chicken breasts for ease, but you can bake any cut of chicken in foil. Chicken breasts work well with the foil treatment, as steaming keeps the meat juicy and it cooks quickly even with the addition of veggies or starches. Chicken tenders would be a great cut to bake in foil, too.
The Best Flavors for Cooking Chicken in Foil
Here are a few sauces, rubs, and marinades we'd try. For the recipes on this list, borrow the flavoring instructions and bake your chicken in foil:
Any marinade or sauce you enjoy on chicken will translate well when baking with foil. Be sure to consider how it will taste with the accompanying ingredients, too.
Try These Other Baked Chicken in Foil Recipes
This recipe is a great way to pack in plenty of nutritious veggies and protein with very little effort. You'll need some chicken breasts and veggies like onions, bell peppers, and carrots. When it comes to flavorings, throw in your favorite Italian dressing, basil, garlic, salt, and pepper. These foil packet meals are a life-saver for hectic weeknights. 
Craving some lemony, herby chicken, and potatoes? It's hard to imagine a better combination. In this foil packet, you'll flavor your chicken with a combination of Dijon mustard, whole grain mustard, thyme, rosemary, and lemon slices. The chicken rests on a bed of baby red potatoes, which gives this meal plenty of staying power. 
Sweet and vibrant, this pineapple BBQ-sauced chicken packet will enliven any weeknight. You can thank the semi-homemade BBQ sauce for that. Jazz up your favorite store-bought sauce with garlic, smoked paprika, olive oil, jalapeño, lemon juice, oregano, and cilantro. The chicken complements the pineapple chunks and colorful bell peppers well, creating a sweet and simple meal.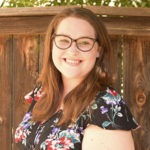 Courtney Hamilton is a writer and editor with over seven years' experience in journalism, blogging, communications, and other media. She has written for publications like PaleoHacks, PaleoPlan, The Center for American Progress, OC Weekly, and more.