Last Updated on December 16, 2019
So often, meat is the centerpiece of a meal, while veggies and grains round it out as side dishes.
We're here to counter that boring meal narrative with side dishes that also feature meat in expert ways, like bacon-wrapped veggie bundles and sweet Italian sausage succotash.
If you struggle to think up ways to use up a ButcherBox, get creative with these recipes and add some sausage, bacon, or even steak to your side dishes.
Whether you're craving nutritious and balanced dishes—like a low carb, Paleo colcannon loaded with cauliflower, kale, and bacon—or creamy and comforting sides, like a bacon-laced gruyere kugel, this list will show you that meat can find its way onto the side of your plate, too.
Sweet Italian Sausage Succotash
Looking for a colorful side dish? This sweet Italian sausage succotash is bursting with vibrant hues and a meld of sweet and savory flavors, thanks to its unique medley of veggies and sweet Italian sausage.
While succotash is typically made with lima beans, corn, and other traditional American veggies, this version ups the protein with both crumbled sausage and fresh edamame.
This succotash certainly looks impressive on your plate, but it's super easy to throw together. All you'll need is some sweet Italian sausage, onion, fresh corn, red pepper, edamame, delicata squash, thyme, a quick drizzle of oil, and a few shakes of salt and pepper.
After you've quickly roasted your delicata squash, the dish comes together easily in one sauté pan. With about 35 minutes of effort, you'll have a vibrant side dish to accompany any main offering.
Paleo Colcannon
Ever had colcannon? The Irish comfort food combines mashed potatoes with hearty greens like cabbage or kale, and throws in lots of cream and butter. This Paleo colcannon lightens things up and significantly drops the carb count, thanks to the smart substitution of mashed cauliflower.
While low carb, this colcannon is rich and satiating, as the meaty addition of bacon helps beef things up.
Besides bacon, all you'll need is some steamed cauliflower, kale, and chicken stock, coconut milk, or heavy cream, depending on how rich you'd like your colcannon. You'll want to throw a sprinkle of salt and pepper on there too.
P.S. This dish is totally keto-friendly, too, and comes together in 20 minutes flat.
White Bean and Bacon Salad
Sometimes you need a meaty side dish that cooks up quick and makes meal prep easy. This white bean and bacon salad is that dish.
If you have 20 minutes, you have the time to whip up a big batch of this salad to throw into lunches for the rest of the week. All you'll need are cannellini beans, crisp bacon, diced red pepper, and a homemade orange and oregano vinaigrette.
To make that tangy, herby vinaigrette, you'll blend together shallot, fresh oregano, champagne vinegar, olive oil, orange juice and zest, Dijon mustard, salt, and pepper.
Bacon and Gruyere Kugel
We all try to prepare balanced, healthy meals with smart ingredients. But sometimes, you really need a big bowl of comfort, and this bacon and gruyere kugel delivers just that.
While kugel is a traditional Askenazi Jewish dish (and therefore Kosher), this version nixes tradition with the addition of bacon. It also adds hearty russet potatoes, onions, Gruyere cheese, starch, eggs, heavy cream, nutmeg, salt, and pepper.
The result is a pudding-like savory casserole, loaded with carb-y, creamy goodness.
Potato Salad with Grilled Bacon and Herbs
If you think the only way to prepare a potato salad is with copious amounts of mayonnaise, this potato salad with grilled bacon and herbs will convince you otherwise.
While red potatoes and bacon keep this dish filling, it's a much lighter side than the creamy potato salad you may be accustomed to. You can thank the additions of chives, tarragon, and dill for that.
While you may be used to frying your bacon until crisp on the stovetop, this recipe has you create the perfect charred flavor by grilling the bacon.
Thai Almond Soba Noodle Salad
This Thai almond soba noodle salad is the kind of dish that works just as well as a side dish as a main dish, thanks to tender hunks of flank steak.
This dish requires moderate prep, but it's so delicious, it's worth it. Don't let the long ingredients list throw you off, either: This dish is so packed with flavor, you won't want to stop shoveling it in your face.
You'll first marinate your flank steak overnight in an Asian-inspired blend of ginger, tamari, mirin, garlic, fish sauce, and sambal.
Once cooked, you'll toss the steak with cooked soba noodles, broccoli florets, red pepper, sugar snap peas, carrots, toasted almonds, and a homemade Thai almond sauce that includes sesame oil, garlic, ginger, fish sauce, almond butter, and honey.
ButcherBox Sausage and Apple Stuffing
This cozy ButcherBox sausage and apple stuffing is the perfect accompaniment to a big roasted chicken or turkey dinner.
Filled with sausage, crisp Gala apples, crusty brown bread, mushrooms, fennel, and more, this hearty side dish will stick to your ribs.
You'll love the blend of aromatics and seasonings used to flavor it, like sage, thyme, smoked paprika, apple cider, and chicken stock.
P.S. This stuffing is so good, we wouldn't judge you if you snuck down for some in the middle of the night.
Bacon-Wrapped Veggie Bundles
How do you improve upon a veggie medley side dish? You add bacon and make bacon-wrapped veggie bundles, of course!
Crunchy parsnips, carrots, and asparagus get roasted until tender, all tied up in a delicious bacon bow. A maple glaze completes the quick and easy side dish, with a blend of maple syrup, apple cider vinegar, cumin and ground ginger, and a quick sprinkle of salt.
Yes, this bacon-wrapped veggie dish is 100 percent Paleo and crazy easy and delicious, so make it now!
Bacon Sautéed Green Beans
More bacon, please!
Yes, we can find numerous ways to add bacon to your collection of go-to side dishes and this combination of green beans and bacon pieces might be our most delicious.
Just follow our bacon sautéed green beans recipe that uses only four ingredients: Green beans, salt, pepper, and bacon. This savory dish is easily made by cooking greens beans and bacon pieces for five minutes together but the impact it will have on your main course, no matter what it may be, will be an everlasting culinary experience.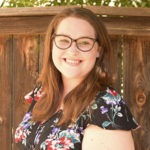 Courtney Hamilton is a writer and editor with over seven years' experience in journalism, blogging, communications, and other media. She has written for publications like PaleoHacks, PaleoPlan, The Center for American Progress, OC Weekly, and more.