Last Updated on September 29, 2020
Father's Day calls for big, bold meals with a side of outdoor sunshine. That's why the grill is the perfect tool for a Father's Day meal.
Weather permitting, you'll get to soak up some vitamin D while helping Dad barbecue his favorites. Overwhelmed by the potential time commitment needed for quality barbecue? That's where we can help. On this list, we've compiled the best barbecue recipes for a Father's Day cookout.
And while there are definitely some barbecue mainstays—flank steak, or burgers, for example—we've found recipes with great and unique flavors to make sure your Father's Day meal is memorable.
You'll find recipes like:
Sirloin cap with peppers and onions
Smoky citrus grilled chicken thighs
Grilled sirloin tips with coffee-bourbon BBQ sauce
There's plenty more to discover. We hope your Father's Day is filled with plenty of sunshine, quality time, and good food.
1. Just Peachy BBQ Chicken Thighs
This dietitian-approved "just peachy" BBQ chicken thighs recipe features a flavorful blend of spices that the whole family will love.
Spice is the secret healthy resource to make your homemade meals taste restaurant-grade. The spice blend used here is hot and sweet, thanks to paprika, tamari, and ketchup. The addition of ripe seasonal peaches provides a deliciously sweet caramelization.
Serve your grilled chicken thighs and peaches on a bed of vibrant greens for a complete Father's Day meal.
2. Sirloin Cap with Peppers and Onions
This bright sirloin cap with peppers and onions recipe is brimming with beefy goodness—perfect for a Father's Day barbecue.
Sirloin cap, aka coulotte or picanha, is a lesser-known cut from the top of the larger sirloin primal. The roasts from ButcherBox come in slightly different thicknesses, and you can trim them into steaks or leave whole and treat as a roast. In this recipe, we opt for the full roast.
It's the marinade that really builds the flavor here, followed by beautiful char from the grill. In this marinade, you'll find garlic, onion, Fresno pepper, orange juice and zest, beer, and more.
3. Cilantro Lime Hickory Grilled Flank Steak
If Dad is looking for a simple but flavorful meal to barbecue, try this cilantro lime hickory grilled flank steak recipe. It requires only a handful of ingredients and some smoky hickory wood chips.
You'll make a rub for the flank steaks using lime zest, cilantro, garlic, olive oil, salt, and pepper. That's it! Then, prep your charcoal grill with hickory wood chips directly over the coals. Grill your steaks for about 15 minutes, and you're golden.
4. Smoky Citrus Grilled Chicken Thighs
If chicken is part of the Father's Day BBQ menu, then opt for dark meat, like chicken thighs. This smoky citrus grilled chicken thighs recipe is an excellent start.
We recommend dark meat because it can be incredibly moist and flavorful when prepared correctly, and it takes well to any robust marinade—like the smoky citrus one in this recipe. In the marinade, you'll find whole orange, lemon, and lime, plus thyme, rosemary, onion, garlic, and olive oil. Yum.
5. ButcherBox Bacon Burger with Chipotle Lime Mayo
What would a Father's Day BBQ list be without a solid burger option? For that, we nominate our bacon burger with chipotle lime mayo.
Not only do you grill up some delicious burger patties in this recipe, but you also give avocado slices a kiss of char, too. Add to that some crisp bacon, crunchy lettuce and pliable buns, and you're in for a good meal.
But don't think we forgot about the chipotle lime mayo. For that flavor-packed sauce, you'll need chipotle paste, lime juice, mayonnaise, olive oil, salt, and pepper.
6. Grilled Sirloin Tips with Coffee-Bourbon BBQ Sauce
These bold grilled sirloin tips with coffee-bourbon BBQ sauce were inspired by the campfire-side smell of roasted coffee and wood smoke. Oh, and they're delicious.
It all starts with the flavor-packed sauce/marinade, which you make from scratch. You won't regret your efforts once you taste this blend of garlic, onion, blackstrap molasses, brown sugar, sherry vinegar, brewed coffee, bourbon, tomato sauce, and more.
The best part? These sirloin tips cook up quickly—even the sauce takes only 20 minutes.
7. BBQ Dry Rubbed Drumsticks
These simple BBQ dry rubbed drumsticks are bold in flavor, but require very few ingredients. They're also super versatile—you can cook them up on a grill (ideal for a barbecue) or roast them in the oven on another weeknight.
The dry rub is what makes these drumsticks shine, thanks to a blend of chili powder, paprika, garlic powder, salt, and pepper.
P.S. This dry rub works great on any cut of chicken, so feel free to mix it up if you prefer something else. Might we suggest chicken thighs?
8. Mixed Grill with Chicken, Bulgur, and Tahini
In the mood for something a little different at your Father's Day BBQ? Go Mediterranean with this mixed grill with chicken, bulgur, and tahini recipe.
You'll skewer some boneless chicken thighs—remember, moist dark meat—which have been spiced with a blend of cumin, salt, sugar, and red pepper flakes. These spiced chicken thighs take about 5 minutes to grill—and if you make extra, they're a welcome topping for your lunch salad the next day.
At your barbecue, though, you'll want to serve them atop a hefty bed of bulgur, complete with creamy tahini sauce and charred lemons.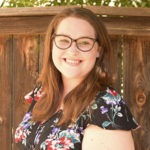 Courtney Hamilton is a writer and editor with over seven years' experience in journalism, blogging, communications, and other media. She has written for publications like PaleoHacks, PaleoPlan, The Center for American Progress, OC Weekly, and more.