Ground meat tends to be a staple when making weeknight-friendly meals, and rightfully so. Whether you use beef, turkey, chicken, pork, or another protein, ground meat cooks up quickly and can be easily incorporated into a variety of recipes.
Use the following ground meat dishes to inspire you in the kitchen. From one-pot cheeseburger pasta to spicy chicken larb, you'll find plenty of ground meat recipes that will help you get dinner on the table in no time.
One-Pot Cheeseburger Pasta
If you love the flavor of a cheeseburger but want something a little different, this one-pot cheeseburger pasta is sure to satisfy.
This pasta is great because it requires only a few kitchen staples to throw together: ground beef, onion, ketchup, ground mustard, garlic powder, pasta, beef stock, and of course, plenty of cheese. We go for havarti cheese here, but cheddar, American, or fontina would all make delicious substitutes.
For a true cheeseburger experience, top the pasta with fresh lettuce, tomatoes, and red onions.
Spicy Chicken Larb (Larb Gai)
Tingle your senses with this spicy chicken larb (larb gai), a dish that will fill your kitchen with bright, fresh aromas. Here, ground chicken serves as the base of a recipe that finds its origins in Laos and Northern Thailand.
Every forkful of this fragrant larb features browned ground chicken, chopped cilantro and mint, a spritz of lime juice, and nutty toasted rice powder. Don't forget major flavor enhancements like sugar, fish sauce, and Thai red chilis.
This larb is ever-versatile; it can be served in crisp lettuce cups, over sticky rice, or even on its own.
Chicken Parmesan Meatballs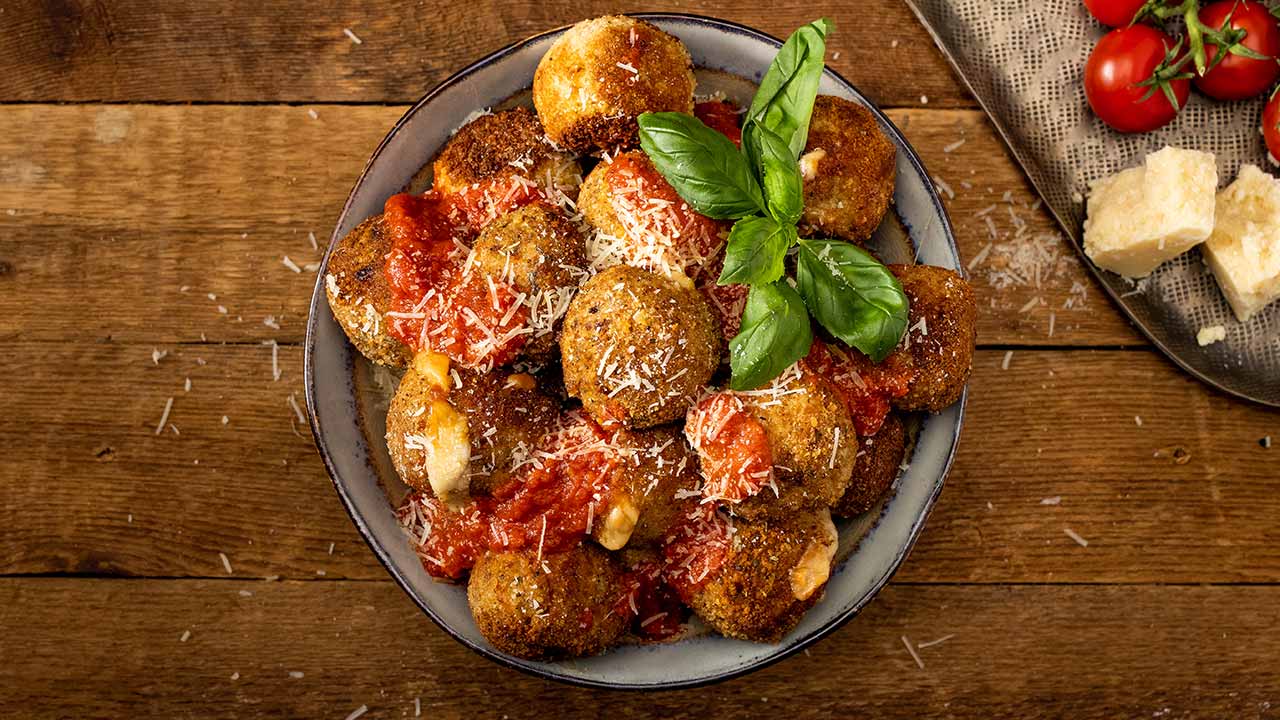 Everyone loves chicken parm—channel that deliciousness into bite-sized chicken parmesan meatballs.
This fun and easy take on the Italian classic features many of the same ingredients: chicken (ground in this recipe), parmesan, bread crumbs, Italian seasoning, mozzarella, and tomato paste. It really is like eating chicken parm in meatball form, thanks to the crispy breadcrumb coating.
You can serve these on a sub roll, with your favorite pasta recipe, or with a vibrant salad. They also make delicious, satiating snacks throughout the week.
Spicy Curry Sausage
This spicy curry sausage is brimming with bright flavor thanks to seven Thai-inspired ingredients. Similar to Northern Thai Sai Ua Sausage, this sausage features curry and fish sauce.
You'll also find bold flavors like ground anise seed, rice vinegar, soy sauce, and garlic. Mix these flavorings with ground pork and fry it up in a pan for delicious sausage. You can serve it in lettuce cups for a light, flavorful meal.
Mexican-Style Chorizo
No need to buy the tube of chorizo at the store: whipping up Mexican-style chorizo at home might be easier than you expect! All you'll need is ground pork, some key spices, and your hands.
There are many different variations of chorizo throughout Spanish, Portuguese, and Latin American cuisine. Mexican chorizo is unique in that the pork is cooked up fresh, rather than smoked.
Here, we combine fresh ground pork with chili powder, cinnamon, cumin, garlic powder, dried oregano, paprika, and some kosher salt and pepper. Mix it all with your hands and cook immediately for some spicy, flavorful Mexican-style chorizo.
Ground Pork Fried Rice
Fried rice is a simple, comforting meal that can be on the table in under 30 minutes. It's no wonder we love this ground pork fried rice.
With ground pork, fluffy scrambled eggs, caramelized onions, vibrant flavorings, and crispy rice, this is a meal the whole family can agree on. You'll want to use day-old cooked rice to get the best, crispy texture.
This recipe features carrots, peas, and onions, but the beauty of fried rice is that you can make it with whatever you have on hand. Try veggies like green beans, sugar snap peas, or broccoli to mix things up.
Spiced-Up Shepherd's Pie
You're probably familiar with the winning combination that is shepherd's pie: meat, spices, vegetables, and a mashed potato crust. A twist on the classic, this spiced-up shepherd's pie may become your new favorite recipe.
Inside, you'll find a veggie-heavy mixture featuring ground beef, butternut squash, carrots, peas, garbanzo beans, diced tomatoes, and onion. It's the spice mixture that sets this shepherd's pie apart, featuring cinnamon, muchi curry powder, and garam masala.
Instead of mashed potatoes, the top crust is made from a blend of spiced cauliflower and sweet potatoes. It's warming, comforting, and so delicious.
Ground Beef and Wild Mushroom Stroganoff
Ground beef and wild mushroom stroganoff might sound fancy, but it's incredibly easy to pull together. In fact, this weeknight-friendly dinner comes together in 25 minutes flat.
Ground beef cooks up quickly, speeding this meal prep along. So do the assorted wild mushrooms and onions that join the ground beef. To make the simple cream sauce, you'll combine salt, pepper, beef stock, and plain Greek yogurt in the pan.
This stroganoff can be served with noodles, rice, zoodles, or a simple green salad.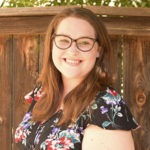 Courtney Hamilton is a writer and editor with over seven years' experience in journalism, blogging, communications, and other media. She has written for publications like PaleoHacks, PaleoPlan, The Center for American Progress, OC Weekly, and more.