Last Updated on September 8, 2021
No one wants to eat a light lunch only to be left hangry an hour or two later. Fortunately, it's totally possible to eat light lunches that are satiating. We've compiled a few of our favorites to prove it can be done.
You'll find delicious, nutrient-dense recipes like:
Sheet pan salmon with delicata squash
Quick and simple chicken salad
One-pan cod with tomatoes and corn
Turkey sliders with ginger mayonnaise
Some of these recipes can be made in minutes when you're short on time, while others are great make-ahead or meal prep options. If you've got a few minutes to spare for making lunch, we've got a few of those recipes, too.
Sheet Pan Salmon with Delicata Squash
Here's a meal that checks all the boxes: delicious, quick to make, and packed with nutrient-dense foods. We think you'll love our sheet pan salmon with delicata squash recipe as much as we do.
While vibrant and colorful, this meal comes together with a short, simple ingredients list. The pesto is made from fresh dill, spinach, almonds, olive oil, and lemon juice. Beyond that, you need little more than salmon fillets and rounds of delicata squash.
It all cooks up on one sheet pan in under 15 minutes. You could even add a big green salad for more color and an additional serving of veggies.
Spiced Ground Beef Kofta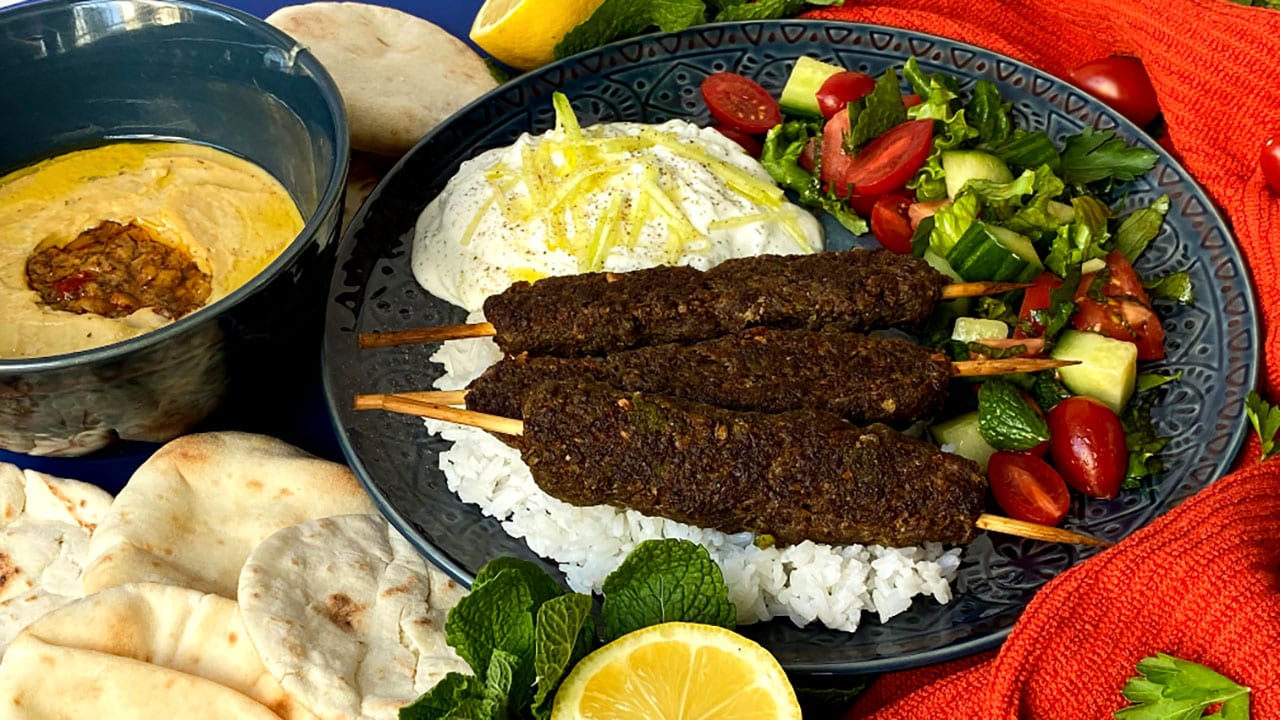 Middle Eastern spiced ground beef kofta is an intoxicatingly-scented light lunch, especially when paired with the fix-ins, like hummus and cucumber tomato salad.
It's the bold spices that make this kofta so irresistible, with a blend of garlic, ginger, onion, baharat (a Middle Eastern spice blend, you can substitute pumpkin spice here), Aleppo pepper, sumac, cumin, and coriander. You know it tastes incredible!
You can grill or bake your kofta, which is skewered on a stick. It also goes great with accoutrements like tzatziki, rice, or pita bread.
Quick and Simple Chicken Salad
With just a few flavorful ingredients and five minutes, you can whip up this quick and simple chicken salad. You can thank ButcherBox Complete for the quick prep time, as it's a ready-made chicken that you don't have to cook!
This slightly nutty and sweet salad features tender chunks of chicken, fresh herbs, dried cranberries, roasted pistachios, and green goddess dressing. It's cooling and creamy, perfect for warm days.
It's also very versatile. We love this salad served atop a salad, in a sandwich, or as a lettuce wrap.
One-Pan Cod with Tomatoes and Corn
Bring the flavor with this gorgeous one-pan cod with tomatoes and corn. Hints of tarragon play well with all the vibrant summer veggies, while tender cod anchors the meal.
You don't need much to put this light lunch together—just cod, fresh tarragon, corn, cherry tomatoes, red onion, and a touch of avocado oil. You'll want to season everything well with a bit of salt and pepper. That's it!
It all comes together in one pan, minimizing clean up. That's essential for lunch. You can serve this colorful meal as-is, or scoop the cod and veggies into a warm corn tortilla.
Turkey Slider with Ginger Mayonnaise
Sweet and slightly spicy, these turkey sliders with ginger mayonnaise have a unique flavor that will jazz up your lunch routine.
These juicy sliders come together with ground turkey, gluten-free panko, scallions, dried cranberries, egg, coconut aminos, and a bit of salt and pepper. You form them into perfect bite-sized sliders.
As for the ginger mayo, simply combine fresh, grated ginger, mayo, and salt. The warming flavor of ginger pairs well with the sweetness of the cranberries.
Pro tip: The slider mix can also be used to make turkey meatballs that are poached in broth with some veggies for an easy soup.
Once you've cooked your sliders, feel free to freeze any extras for another time. They're perfect for meal prep.
Seared Salmon with Pineapple Salsa
Bright, colorful, and fruity, our seared salmon with pineapple salsa is a light and satisfying lunch for the summer.
The salmon is oh-so-simple: Just pan-sear it to your preferred doneness, and it's ready in minutes. You need little more than salt, pepper, and oil to achieve the perfect sear.
The flavor comes from the sweet pineapple salsa, made with pineapple, red pepper, garlic, cilantro, lime zest and juice, and a hint of salt and pepper. Dice everything up nice and small, mix it, and refrigerate until ready to use.
By the way, you can make this salsa up to four days in advance in a resealable container. It's divine on beef, chicken, and pork.
Chicken, Kale, and White Bean Soup
Here's a wonderful light lunch idea that can be made in advance: chicken, kale, and white bean soup.
Creamy white beans add heft, while chicken adds protein and kale adds nutrition. It's a delicious, satisfying bowl of soup that won't weigh you down.
We'd meal prep this soup on a weekend to enjoy throughout the week, but if you plan to make it day-of, you'll be happy to know it requires very little hands-on effort. Most of the cooking time is spent simmering on the stove.
This soup gets additional bright flavor from garlic, carrots, lemon juice, and dried oregano. Serve it with some crispy crackers for a little textural contrast.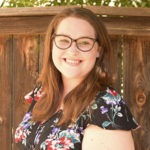 Courtney Hamilton is a writer and editor with over seven years' experience in journalism, blogging, communications, and other media. She has written for publications like PaleoHacks, PaleoPlan, The Center for American Progress, OC Weekly, and more.