Last Updated on April 1, 2022
With warmer weather upon us, sometimes the last thing we want is a stick-to-your-ribs, heavy meal. Soups and stews are out, while salads, grilled meats and fish, and vibrant steak and veggie pairings are in.
This list compiles the very best of refreshing and lightened-up meals, from buttery grilled salmon with asparagus and charred tomatoes, to pork carnitas lettuce wraps that give a whole new meaning to taco night.
Whip up a crisp radish apple salad and top it with pan-seared salmon and homemade green goddess dressing, or turn leftover lamb into an incredible fattoush with pomegranate vinaigrette.
Whatever you choose, these recipes will satisfy without weighing you down.
Grilled Sockeye Salmon with Peppadew Butter, Asparagus, and Charred Tomatoes
Grilled salmon may be one of the first things that comes to mind for a light dinner, but we promise you've never enjoyed anything like this grilled sockeye salmon with Peppadew butter, asparagus, and charred tomatoes.
It's the Peppadew pepper-flavored compound butter that really sets this flavor-packed dish apart, made with butter, fresh garlic, parsley, and a bit of Peppadew juice. The distinctive pepper adds mild heat and plenty of sweetness.
Lemon Tarragon Chicken
Need a light and healthy chicken recipe you can throw together at a moment's notice? This lemon tarragon chicken cooks up in 20 minutes flat.
All you have to do is coat boneless, skinless chicken breasts with lemon zest and juice, olive oil, fresh garlic, fresh tarragon, salt, and pepper. Roast the chicken for 20 minutes, then shred for salads, chicken salad sandwiches, and other meal prep-friendly dishes.
Grilled Greek Marinated Chicken Breast with Peach and Endive Salad
For a light and refreshing chicken dinner that's perfect for warm evenings, whip up this grilled Greek marinated chicken breast with peach and endive salad.
The chicken breasts are bathed in a Greek vinaigrette and marinated overnight, then grilled to perfection. The salad comes together with fresh peaches, avocado, endive lettuce, red onion, scallions, grilled corn, and a vibrant green goddess dressing.
And, as a bonus, you can turn your leftover chicken into a delectable chicken salad the next day,
Honey Lemon Pork Chops
This honey lemon pork chops recipe is both light, refreshing, and probably the easiest meal you could prepare on a hectic weeknight.
Salt and pepper your pork chops, then pan-sear them in ghee. Remove the chops, and saute garlic, rosemary, and lemon slices for a couple of minutes. Deglaze the pan with lemon juice and honey, then baste your chops in the mixture.
That's all it takes! Serve with your favorite veggies or a crisp salad for a complete meal.
Paleo Salmon Cakes
You've had crab cakes, but these Paleo salmon cakes are light, fluffy, and satisfying while still light.
Skip the canned salmon and use fresh sockeye salmon for these cakes. All you have to do is roughly chop your salmon filets (or pulse them in a food processor), then combine them with diced red bell pepper, minced scallions, breadcrumbs or almond flour, mayo, Dijon mustard, salt, and pepper.
Form the mixture into cakes then pan-fry until crisp, finishing the cakes in the oven. These work as a meal or as a quick snack!
Pan-Seared Salmon with Green Goddess Dressing and Radish Apple Salad
Need dinner on the table in 15 minutes? This pan-seared salmon with green goddess dressing and radish apple salad is that quick, and it's incredibly refreshing with tart and crisp flavors.
You can thank the salad for that, which combines Bibb lettuce, carrot shavings, thinly-sliced radishes, and thinly-sliced tart green apple. You'll toss that salad with a homemade green goddess dressing boasting fresh tarragon, fresh parsley, fresh chives, Greek yogurt, and more.
Coat salmon filets in a similar mélange of herbs, pan-sear them, then place them atop your salad. Yum.
Top Sirloin Steaks with Cumin, Peppers, and Chickpeas
Yes, steak dinners can be light. This top sirloin steaks with cumin, peppers, and chickpeas recipe is proof.
Instead of starchy veggies or hearty sauces, this top sirloin-centered meal keeps it light with a vibrant blend of veggies like chickpeas, onions, and bell peppers.
The accompanying flavors are equally as bright, with red wine vinegar, fresh garlic, chili powder, and paprika doing the heavy lifting.
Instant Pot Pork Carnitas Lettuce Wraps with Salsa Fresca
Tacos get a lighter makeover with these Instant Pot pork carnitas lettuce wraps with salsa fresca.
This Whole30-friendly recipe whips up carnitas uber-fast in the Instant Pot, bringing in flavors from dried oregano, cumin, garlic, onion, jalapeno, orange, and lime juice.
Top that off with a vibrant and spicy salsa fresca made with tomatoes, garlic, lime juice, cilantro, jalapeno, red onion, salt, and pepper. Wrap the carnitas and salsa in soft Bibb lettuce and finish with creamy avocado.
Lamb Fattoush with Pomegranate Vinaigrette
This lamb fattoush with pomegranate vinaigrette is the perfect vibrant meal to whip up after a heavy lamb roast the night before.
Take that leftover lamb and make a fattoush—a Middle Eastern salad hailing from Lebanon. You'll combine the lamb with cucumber, fennel bulb, grape tomatoes, pomegranate seeds, pita crisps, mint, feta, and a bunch of complementary spices.
Drizzle a homemade pomegranate vinaigrette over the top, complete with pomegranate molasses, white wine vinegar, olive oil, and salt.
Sweet Italian Sausage Succotash
Fall-inspired comfort food can still be light and healthy, you'll find with this sweet Italian sausage succotash. And it works anytime of the year.
All you need to whip it up is some crumbled sweet Italian sausage, and a medley of seasonal veggies like onion, fresh corn, red pepper, edamame, and Delicata squash.
The simple seasoning comes from fresh thyme, salt, and pepper.
Enjoy this as a side dish for something heartier, or on its own for a quick meal.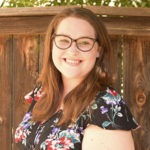 Courtney Hamilton is a writer and editor with over seven years' experience in journalism, blogging, communications, and other media. She has written for publications like PaleoHacks, PaleoPlan, The Center for American Progress, OC Weekly, and more.