There are so many gatherings to attend during the holidays. From full-on holiday dinners to cookie swaps, Friends-mas, and office holiday parties, you're bound to encounter an array of chances to load up on holiday treats.
Or, perhaps you've been tasked with bringing a holiday bite or two to the party. In that case, this list is for you.
We've compiled our favorite festive holiday appetizers—all of them are packed with flavor, delicious, and relatively easy to prepare. We've included options like fancy salmon croquettes, easy bacon-wrapped pears, or non-traditional bacon cheeseburger meatballs.
Paleo? Keto? No worries – there are plenty of recipes to meet a variety of dietary preferences. 
Happy feasting, and happy holidays!
Salmon Croquettes with Remoulade
Crisp, a little tangy, and effortlessly fancy, these salmon croquettes with remoulade are the perfect holiday appetizer. They're also Paleo—just use Paleo mayo—so that you or your guests don't feel guilty about popping three or four in one sitting.
Simply poach your salmon in white wine, chicken stock, and fresh tarragon, then combine it with the croquette ingredients. This includes almond meal, more tarragon, mayonnaise, and more.
Don't forget the tangy remoulade, complete with mayo, pickles, lemon juice, tarragon, capers, and dill.
Seared Scallops with Bacon Lemon Cream Sauce
Every bit of seared scallops with bacon lemon cream sauce sounds incredible, no? These scallops make for an unctuous starter at any holiday gathering.
The best part? You only need a handful of ingredients to whip these up. You'll bake up the bacon (extra crispy!) and season the scallops with a bit of salt and pepper, then sear them in avocado oil or ghee. From there, whip up a decadent sauce with heavy cream, lemon, and bacon.
If you only counted seven ingredients, you're right. They're that easy.
Bacon Guacamole
To continue on a train of easy appetizers with minimal ingredients, we recommend this bacon guacamole. You only need the guacamole basics, like avocado, lime, garlic, cilantro, salt, and pepper. You'll also need crisp bacon.
Simply combine all your ingredients and dip away!
Paleo Salmon Cakes
You've had crab cakes, now let these Paleo salmon cakes prove just how decadent salmon can be.
These salmon cakes are made with fresh wild sockeye salmon, none of that canned stuff. You'll also add in chopped bell pepper, scallions, Paleo breadcrumbs (or panko or almond flour—whatever works for you), mayo, Dijon, salt, and pepper.
Form the mixture into appetizer-worthy cakes, then pan-sear them in some avocado oil. Finish them in the oven and serve warm with a spritz if lemon.
Paleo Bacon Wrapped Pears
Here's a festive appetizer, perfect for the best pears of the season: Paleo bacon-wrapped pears.
This "recipe" couldn't be simpler, just wrap pear quarters with unctuous bacon (our bacon is great here) and bake until bacon is crisp and the pears juicy.
The oven caramelizes the pears to sweet and juicy perfection, but go ahead and brush on some honey or maple syrup for a candied effect.
Mediterranean Meatballs
Brighten up your Christmas spread with these Mediterranean meatballs, packed with light and zesty flavors.
These meatballs boast a vibrant trio of garlic, oregano, and mint, so you can enjoy a bright pop of flavor in each bite. To add tang, you can add some feta.
These meatballs are incredible served alongside some tzatziki—serve them on a toothpick for dippable fun.
Tuscan Chicken Dip
A creamy Keto marvel, this Tuscan chicken dip is a must for any holiday gathering. 
Essentially a chicken pasta dish, sans carbs, this Tuscan chicken dip can be paired with veggie crudites, parmesan crisps, or traditional crackers if you're not concerned about carbs.
To make it, you'll combine chicken breasts, cream cheese, spinach, artichoke hearts, olives, parmesan, and a healthy dose of garlic and oregano. Add in a few more staples, bake until bubbly and melty, and indulge.
Bacon Cheeseburger Meatballs
Jazz up conventional cocktail meatballs with these bacon cheeseburger meatballs. While they look fancier than your usual meatballs, they're uber-easy to prepare.
In fact, you really only need the cheeseburger basics, sans bun. Just combine ground beef, bacon, cheddar cheese, ketchup, panko bread crumbs, egg, salt, and pepper. This will be your meatball.
The tangy special sauce accompaniment couldn't be easier: Just whip together mayo, ketchup, and some minced dill pickles. Though simple, don't skip the special sauce. It's essential.
Coconut Party Wings with Ponzu Dipping Sauce
You could serve up conventional hot wings, but these coconut party wings with ponzu dipping sauce are a welcome switch-up from the norm.
The marinade imparts bold, Thai-inspired flavors with these wings, with ingredients like coconut milk, ginger, garlic, lime juice, jalapenos, and cilantro. You'll want to give the marinade ample time to do its work, from three hours up to overnight.
Serve these wings with a pan-Asian dipping sauce, complete with tamari, sambal, fish sauce, garlic, ginger, and maple syrup.
Cranberry Bacon-Wrapped Water Chestnuts
There's few things more festive than this appetizer: cranberry bacon-wrapped water chestnuts. "Chestnuts roasting on an open fire…" and all.
There are also few things simpler than prepping this unctuous, crunchy and sweet little bite. Wrap your water chestnuts in bacon, then bake until crisp. While they bake, form a sauce with mayo, brown sugar, chili sauce, and fresh cranberries.
Pour the sauce over the bites, then return them to the oven until their lacquered with a sweet glaze.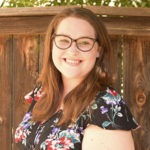 Courtney Hamilton is a writer and editor with over seven years' experience in journalism, blogging, communications, and other media. She has written for publications like PaleoHacks, PaleoPlan, The Center for American Progress, OC Weekly, and more.