Last Updated on April 16, 2020
Almost everyone has a go-to takeout spot—or several. But, if you're itching for creamy and spicy chicken tikka masala, or a drive-thru worthy fried chicken sandwich, you might be surprised at how simple it is to replicate your favorites at home.
This compilation features several recipes for whipping up common takeout dishes at home. You'll find recipes for:
A succulent meatball sub
Homemade orange chicken
A foolproof 3-ingredient burger
Copycat chicken burrito bowls
And more!
Many of these recipes take very little time to cook at home, meaning they're faster than picking up takeout or delivery anyways. Enjoy!
1. Pork and Beef Meatball Sub
If you're a meatball sub lover, this pork and beef meatball sub is just as good as the ones from your favorite sandwich shop—or possibly, better.
It starts with some particularly tender meatballs, made from a succulent blend of ground pork and ground beef. Milk (or heavy cream) and breadcrumbs make them extra indulgent. Once you whip up these meatballs, all you'll need is some good sub sandwich bread and marinara sauce. Toss on some parmesan for good measure.
2. Quick Chicken Tikka Masala
Indian dishes like curry, tikka masala, korma, and more are some of the best things to order out. With this quick chicken tikka masala recipe, you can capture the same bold flavors in your own kitchen.
Aromatic spices like garam masala and turmeric join garlic, ginger, and tomatoes for an intensely fragrant sauce. Tangy yogurt cools some of the spice and lends it a delicious creaminess, while chicken grows tender in the sauce.
You get all that in less than 25 minutes with this recipe—less time than it would take to pick up or have takeout delivered.
3. BB Fried Chicken Sandwich
Fried chicken sandwiches are a drive-thru favorite, but we think this BB fried chicken sandwich is even better.
A truly epic meal, this sandwich requires two hands, thanks to additions like bacon, a tangy pickled slaw, and creamy avocado mayo. It's the uber-crisp fried chicken cutlet that shines, though.
To make the cutlet, you'll dredge thinly sliced chicken breast with garbanzo bean flour (or your preferred flour), and a spice blend of chili powder, black pepper, garlic powder, salt, and paprika. The cutlets are shallow-fried and emerge crunchy and warm. Yum.
4. Homemade Orange Chicken
What would a takeout-inspired list be without homemade orange chicken? This tangy, sweet meal is a household favorite.
While the sauce may be bursting with flavor, you might be surprised to know you can make it with things you likely have lying around. The orange sauce that lacquers the chicken comes together with soy sauce, honey, orange juice, orange marmalade, ketchup, rice vinegar, and sesame oil. Serve your homemade orange chicken atop a fluffy mound of rice, with your favorite veggies on the side.
5. Simple 3-Ingredient Burger
You could hit the drive-thru, or you could whip up this simple 3-ingredient burger in less than 15 minutes flat.
A burger patty requires only a few things: Ground beef, garlic powder, paprika, and some salt. Just combine these ingredients and form the mixture into some patties. From there, you can grill or pan-sear your patties to perfection. Don't forget a slice of your favorite cheese, if you're so inclined!
This is a great basic recipe to start with. You can pile your burger high with your desired toppings, or keep it simple with a lettuce wrap and some condiments.
6. Chicken Burrito Bowl
Replicate your favorite chicken burrito bowl at home with some basic ingredients. The flavor-packed marinade for this chicken takes it to the next level.
To make the marinade, you'll need onion, garlic, lime juice, chili powder, chipotle pepper and adobo sauce, olive oil, and some key spices. Those include cumin and oregano, among others. You'll want to marinate your chicken for at least an hour, up to 4 hours. Then, grill it until blackened and delicious.
You can customize your burrito bowl just as you would at the takeout spot, with rice, beans, cheese, lettuce, salsa, and more.
7. Quick and Easy Baked Chicken Tenders
Chicken tenders are a childhood fave that it's totally cool to carry with you into adulthood. Whether you're feeding little mouths or not, these quick and easy baked chicken tenders are a great alternative to the drive-thru.
Because they're baked, these chicken tenders are a good bit more wholesome than their fried counterparts, but they sacrifice none of the flavor. You can thank the flavorful spice blend for that, complete with garlic and onion powder, paprika, salt, and pepper.
8. Thai Almond Soba Noodle Salad
Ever been struck with a craving for a cool, crisp Asian noodle salad? This Thai almond soba noodle salad is for you.
This Southeast Asian-inspired salad features hearty buckwheat noodles with a bunch of veggies, and a cool, creamy and spicy coconut milk sauce. This salad is a rainbow of colors, thanks in part to veggies like broccoli, red pepper, sugar snap peas, and carrots.
Don't forget about the boldly marinated flank steak. Literally, it cooks up in a flash.
9. Easy Baked Chicken Wings with Tangy Yogurt Dip
A platter of wings from your favorite wing joint is one of life's simple pleasures. Replicate that feeling at home with easy baked chicken wings with tangy yogurt dip.
These baked wings are a lot simpler and more nutritious than their fried counterparts, but they don't skimp on any of the flavor. It all comes from a wing rub complete with salt, paprika, garlic powder, onion powder, black pepper, and cayenne. A bit of melted butter helps the wings to crisp up in the oven.
10. Simple Taco Meat
Enjoy taco night at home with this simple taco meat recipe. It literally takes less than 10 minutes to throw together.
To make the taco meat, saute ground beef, cumin, garlic powder, chili powder, cayenne pepper, salt, and pepper. It's that simple.
Pair it with your favorite taco essentials, like warm tortillas (or lettuce cups), cheese, salsa, or even this bacon guacamole.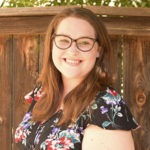 Courtney Hamilton is a writer and editor with over seven years' experience in journalism, blogging, communications, and other media. She has written for publications like PaleoHacks, PaleoPlan, The Center for American Progress, OC Weekly, and more.