Last Updated on February 28, 2020
Some nights, it takes too much time and effort to think up an entrée and side dish, let alone cook both.
In those instances, reach for one of these easy, all-in-one meals perfect for any weeknight dinner. These meals are so hearty and filling, you won't need a side salad or starch.
Some dinner recipes take the side dish and drop it right on top of the main dish — like the Indian-spiced, English-inspired curried shepherd's pie. Others, like chuck roast with dirty mash and citrus carrots, cook all of the components of the meal in one vessel.
Soups abound on this list, as they incorporate all the best parts of a meal and dump them in one pot. You've got options like hearty beef and wild rice soup, or easy and customizable cauliflower bacon soup.
Whichever easy dinner ideas you opt for, you'll appreciate the all-in-one approach, from the minimal clean-up to the quick and simple steps.
Curried Shepherd's Pie
Combine an English classic with Indian flair in this curried shepherd's pie. You'll love how traditional ingredients like ground beef and green peas mingle with innovative add-ins, like garam masala, butternut squash, garbanzo beans, and a unique cauliflower-sweet potato crust.
This dish takes the side dish — mashed potatoes — and plops it on top of the whole meal, making it a complete dinner if we ever saw one. Plus, you get the bonus nutrition of beta-carotene-rich sweet potatoes and vitamin C-packed cauliflower.
Gluten-Free Irish Beef Stew
If you're missing rich, flour-based gravy on your gluten-free diet, give this gluten-free Irish beef stew a try.
This all-in-one meal is pure comfort food, packed with hearty chunks of stew beef, bacon, and veggies like carrots, sweet potatoes, and turnips.
Buckwheat flour helps create the rich, gravy-like sauce without the gluten, though most gluten-free flours would work in a pinch. Be sure to opt for a gluten-free dark beer. Don't skip it! It imparts tons of flavor in this easy stew.
Hearty Beef and Wild Rice Soup
Do you love dinners you can dump into one pot to cook and walk away? This hearty beef and wild rice soup is the complete meal for you, then.
A slow cooker is an essential tool in this recipe, helping draw out beefy flavor over a low and slow cook. That said, this would work just as well in a Dutch oven on the stove or in an Instant Pot.
You don't have to cook the steak tips prior to adding them to your soup, but a quick sear on the stove-top locks in flavor. So do ingredients like tomatoes, carrots, celery, green beans, onions, thyme, and bay leaf.
Instant Pot Chuck Roast with Dirty Mash and Citrus Carrots
This complete chuck roast dinner cooks up in under two hours thanks to the beauty of the Instant Pot. In fact, this Instant Pot chuck roast with dirty mash and citrus carrots delivers fork-tender meat in just a fraction of the time of a slow cooker or traditional oven roasting.
Beyond easy cooking, this meal is also easy clean-up, as you cook everything from the chuck roast to the mashed potatoes to the carrots in one pot.
You'll appreciate the major flavor boosts from ingredients like porcini mushrooms and red wine for the roast, and champagne vinegar and basil for the carrots.
Lamb Fattoush with Pomegranate Vinaigrette
Did you cook up a lamb leg recently and have no idea how to use up the leftovers? Transform them in this lamb fattoush with pomegranate vinaigrette recipe.
Fattoush, a popular Middle Eastern salad, combines crunchy cucumber and greens with crispy pita triangles and fresh mint. This recipe adds lamb to round out a complete weeknight meal.
A bevy of veggies adds nutrition, while pomegranate seeds, fennel, mint, and feta deliver major flavors. A tangy and sweet pomegranate vinaigrette finishes the whole thing off.
One-Pan Filet Mignon with Rosemary Brown Butter and Sautéed Veggies
Complete meals can be extravagant, too, like this one-pan filet mignon with rosemary brown butter and sautéed veggies recipe.
Filet mignon is magically tender and juicy, and a rosemary brown butter only enhances its succulence. Meanwhile, veggies like carrots, shaved Brussels sprouts, and fresh peas lighten things up a touch.
You can have this delectable dinner on the table in under an hour, and while it's certainly a special occasion-worthy dish, feel free to cook it up anytime you need a little indulgence.
Pan-Seared Salmon with Green Goddess Dressing and Radish Apple Salad
This pan-seared salmon with green goddess dressing and radish apple salad is packed with so many bright, delicious flavors, you'll be shocked it only takes 15 minutes to throw together.
The salad itself is simple, with soft Bibb lettuce, carrot ribbons, thinly sliced radishes, and half-moons of green apple. The salmon, too, is simple, with a mélange of herbs and a quick pan-sear.
The green goddess dressing is where things really shine, with ingredients like tarragon, parsley, chives, Greek yogurt, lemon juice, and sherry vinegar.
Cauliflower Bacon Soup
Sometimes, complete meals need to be quick to prep and simple to cook. In those moments, reach for this cauliflower bacon soup recipe.
This easy soup is completely customizable: make it as creamy or chunky as you like, or nix the potatoes to keep it low-carb. Just don't skip the bacon — it's essential.
This soup is easily made dairy-free, too, with options like veggie broth, stock, coconut milk and more to choose from.
One-Pot Chicken and Spanish Rice
Comfort food with minimal clean-up? Sign us up for this one-pot chicken and Spanish rice recipe immediately.
Not only does this complete chicken dinner come together in one pan, but it also takes only 40 minutes total time to cook up. It might be even faster if you adapt it for the Instant Pot, too.
Chicken tenders become fall-apart good in this hearty rice dish, which combines flavors like paprika, garlic, poblano pepper, tomatoes, green olives, cilantro, and saffron.
Don't skip the saffron, either. Invest in a small bottle and add just a pinch — it'll last forever and elevate your dishes.
Instant Pot Chicken Wing Soup
Did you know you can use chicken wings to make chicken soup? Check out the Instant Pot chicken wing soup to learn just why you should start with the humble chicken wing.
In fact, chicken wings deliver most of the flavor in this easy soup — and you can even start with frozen ones if you're using an Instant Pot. Hearty root veggies like carrots, parsnips, turnips, celeriac, and rutabaga add heft. Beyond that, all you'll need is some water and good salt and pepper.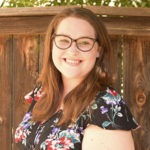 Courtney Hamilton is a writer and editor with over seven years' experience in journalism, blogging, communications, and other media. She has written for publications like PaleoHacks, PaleoPlan, The Center for American Progress, OC Weekly, and more.