The Best Ways to Cook Grass-Fed Beef
Written by Courtney Hamilton / on 
Grass-fed beef has a reputation for being leaner when compared to conventional beef. Sometimes, it can be tricky to achieve perfectly pink and juicy meat.
That doesn't have to be the case. Below, we'll detail the best cooking methods for steaks, lean roasts, and quick-cooking cuts like ground beef.
You'll learn:
The best way to prepare a lean bottom round roast
How to sear-and-bake steaks to perfection
How to grill quick and easy flank steak
And much more!
Read on for a thorough breakdown of the best cooking methods for grass-fed beef.
1. Sear-and-bake your grass-fed steaks.
The sear-and-bake method is ideal for steaks. It works well for ribeye steak, New York steak, top sirloin, and filet mignon. Marinate or season your steak before beginning. Get a cast-iron pan (or any oven-safe pan) roaring hot. You can use butter or oil if you'd like.
Sear your steaks for two to three minutes a side (this may vary depending on the type and size of steak). Move the pan to a 400°F oven to finish for a few more minutes. Cook until a meat thermometer gives you an internal temperature of 125°F.
Here's more on the perfect cooking temperatures for steaks.
Break out the cast iron skillet for this pepper-crusted filet mignon with bacon cider-braised red cabbage. You only need a handful of ingredients to make this delectable meal. You'll sear your filets to perfection, then finish them in the oven. The coarse ground pepper crust can't be beaten.
2. Slow-roast lean, grass-fed cuts in the oven.
Roasts like bottom round, beef tenderloin, and eye round are best cooked low and slow in the oven. This ensures they turn out fork-tender and flavor-packed every time.
A Dutch oven is an ideal tool for this method. To get started, sear your roast on the stovetop.  Be quick, searing for only two or three minutes each side.
Add to your Dutch oven your preferred cooking liquids and aromatics—check out our recipes below for inspiration! Bake in a 300°F oven for four to five hours. You'll have a fork-tender meal with just a bit of effort.
Ready to give this method a try? Make this Thai coconut and lemongrass bottom round. You'll channel major Thai flavors with this low and slow-cooked coconut lemongrass bottom round roast.
We recommend serving it alongside coconut rice made with coconut milk, lime, cilantro, and Thai basil.
3. Break out the slow cooker to break down lean, grass-fed cuts.
Want to cook the same cuts in the slow cooker? The method is pretty similar to slow-roasting in the oven. Just sear your roast—again, two to three minutes a side—then move it to the slow cooker. Cover it with your cooking liquid and aromatics, and set the slow cooker to low for six to eight hours.
4. Sometimes, you can use high heat for lean, grass-fed cuts.
Cuts like London broil can be cooked quickly under high heat – including, yes, the broiler – but you have to take care not to overdo it. Watch your London Broil like a hawk to keep it from overcooking.
5. Pan-fry grass-fed beef on the stovetop.
For thin or small cuts of beef like ground beef, shaved steak, and stir fry steak, we recommend cooking them on the stove-top. It only takes a few minutes over medium-high heat.
Here's a perfect pan-fried ground beef recipe: eggplant Sloppy Joes. As a quick-cooking cut, ground beef takes only a few minutes to brown. Then, we simmer it for another 20 minutes with green peppers, onion, tomato sauce, sugar-free ketchup, apple cider vinegar, dry mustard, honey, and seasonings.
6. Grill your grass-fed beef.
For sturdier options like flank steak and skirt steak, you'll want to use a marinade to break down any toughness. Marinate your steaks for an hour or up to overnight. Then, grill them over the open flame or charcoal for four to six minutes each side (this may vary). Be sure to let them rest!
Try this marinated strip steak with herby potato salad. The marinade for this strip steak couldn't be easier to put together: Just combine lime zest and juice, cilantro, garlic, pepper, and oil.
While the steaks marinate, you can prepare an herbaceous potato salad to pair with it, with red potatoes, parsley, chives, tarragon, dill, and more.
Table of Contents
About Grass-Fed
Benefits of Grass-Fed
Buying Grass-Fed
Cooking & Eating Grass-Fed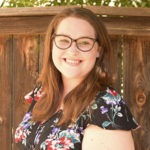 Courtney Hamilton is a writer and editor with over seven years' experience in journalism, blogging, communications, and other media. She has written for publications like PaleoHacks, PaleoPlan, The Center for American Progress, OC Weekly, and more.