How to Cook the Best Salmon Burgers from Frozen
Try the Seafood Box today to get a taste of our delicious, wild-caught salmon, lobster, scallops, and cod.
Salmon burgers are the perfect weeknight meal. They can be cooked straight out of the freezer, without adding any fuss or hours to the cooking time. In fact, with our tips and tutorials, you can enjoy salmon burgers from freezer to table in 20 minutes flat.
We also love salmon burgers for their versatility. They're an easy-to-prepare and forgiving cut, so there won't be any quality issues straight from the freezer. Serve them in a bun with all the traditional fix-ins, wrapped in crisp lettuce, or served atop your favorite veggies in a salad. The sauces and toppings are limitless, too.
Keep reading for everything you need to know about cooking salmon burgers from frozen, and how you can create an amazing meal using them at home.
3 Tips for Making the Best Salmon Burger
1. Pile your burger high with your favorite toppings.
The burger is really a blank canvas; there are so many directions you can go in when it comes to flavorings and toppings. The salmon burger is no exception. Here are a few great topping ideas for salmon burgers:
Tartar sauce: Make a DIY version with creamy mayo and tangy relish.
Remoulade: Essentially, a decked-out tartar sauce. Get the recipe here.
Aioli: Fancy mayo, which includes wasabi aioli, lemon aioli, sesame soy aioli, and herb aioli.
Salsa: Go with classic tomato or mix it up with fruit salsas.
Avocado: Mash it, dice it, or slice it.
Pickled veggies: Try pickled onions, carrots, cucumbers, and more.
Bacon: It really makes everything better.
2. Want lighter fare? Replace buns with crunchy lettuce.
While a salmon burger totally holds its weight as a cheeseburger replacement, you don't have to stick to the traditional buns, lettuce, tomato, pickles, and onion combination. Because of their versatility, the meal options for salmon burgers are almost endless.
If you're in the mood for lighter fare or something a little different, a salmon burger tastes incredible wrapped in fresh, crisp lettuce, or even served on top of a salad with your favorite veggies.
3. Know when your frozen salmon burger is done.
If you're new to cooking salmon burgers, there are a few things you'll see when it's cooked through. The flesh should always flake when pressed with a fork and appear opaque and not translucent or raw.
In terms of doneness, the official FDA recommendation is an internal temperature of 145˚F as measured by a food thermometer, which will be a very firm piece of fish.

How to Cook Frozen Salmon Burgers
As long as you cook your salmon burgers thoroughly and to a safe internal temperature, there is no difference from fresh salmon in terms of safety.
The only thing to note is that you cannot cook frozen seafood in a slow cooker, due to the extended period it would spend in the "the danger zone." This is the temperature range of 40°F to 140°F, where bacteria grow most rapidly. There are better uses for your salmon burgers anyways, trust us.
Here are three simple tutorials that will teach you how to cook frozen salmon burgers in the oven, an air fryer, and in a skillet.
Oven
It couldn't be easier to cook frozen salmon burgers in the oven. Here's a simple breakdown:
Preheat your oven to 400°F.
Lightly grease your baking sheet with your preferred high-temp cooking fat.
Bake frozen salmon burgers for 18 to 20 minutes, flipping halfway through.
Air Fryer
Cooking frozen salmon burgers in the air fryer is nearly identical to cooking it in an oven. The only difference is that you can cook the burgers in less time. Here's the process:
Preheat your air fryer to 400°F.
Place frozen salmon burgers in a single layer, careful not to overcrowd.
Air fry the salmon burgers for 12 to 13 minutes, flipping halfway through. You can check for doneness around 10 minutes, depending on the size of your patties.
Skillet
Since this is the quickest way to cook frozen salmon burgers, you'll want to keep an eye on the patties when you use a skillet. Here's our go-to method:
Heat your preferred cooking fat over medium-high heat in a skillet.
Pan-fry your frozen salmon burgers for 4 to 5 minutes a side, until cooked through.
A Great Salmon Cake Recipe to Get You Started
You can order some delicious frozen salmon burgers from ButcherBox, but if you'd like to try your hand at making them yourself, give these Paleo salmon cakes a try.
This recipe is the perfect blend of savory veggies, mildly sweet salmon, and crispy additions like Paleo breadcrumbs or almond flour. Pan-fried in a skillet then finished in the oven, they turn out beautifully crisp, just begging to be topped with fresh salsa or avocado slices.
To make these salmon cakes, you'll finely mince thawed sockeye salmon (you can also throw it into the food processor). Then, you'll combine it with small diced red bell pepper, scallions, Paleo breadcrumbs (or almond flour), mayo, Dijon mustard, and a good bit of salt and pepper. From there, you'll form them into patties, pan fry them, and finish it all off in the oven.
You'll make these salmon cakes with fresh salmon, but you can totally freeze them and reheat them in a skillet or air fryer the next time you're craving a salmon patty!
Try the Seafood Box today to get a taste of our delicious, wild-caught salmon, lobster, scallops, and cod.
 Table of Contents
Home – How To Cook Frozen Seafood
Cooking Frozen Seafood at Home
Cooking Frozen Lobster
Cooking Frozen Salmon and Cod
Cooking Salmon Burgers
Cooking Frozen Scallops
Thawing Frozen Seafood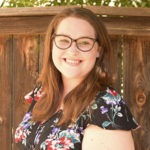 Courtney Hamilton is a writer and editor with over seven years' experience in journalism, blogging, communications, and other media. She has written for publications like PaleoHacks, PaleoPlan, The Center for American Progress, OC Weekly, and more.