Last Updated on February 6, 2020
Eating healthy while you juggle all your commitments — work, kids, chores, exercise, errands, the list goes on — can be a challenge. It's so tempting to pick up fast food on your way home from work or grab takeout for lunch on days that just don't seem to end.
Enter meal prep. The concept is simple; take an hour or two on the weekend to cook up meals you can enjoy all week long. Take them to work for a delicious home-cooked lunch, or pull them out at dinner when you don't feel like cooking. Eat them for breakfast if you want; we won't judge.
All of these recipes are meal prep-friendly, making it easy for you to cook up gourmet food while saving money and keeping on track with your health goals. You'll find options like Instant Pot chuck roast with dirty mash and citrus carrots, or Banh Mi bowls that rival any actual Banh Mi. There's even sauces and salads to dress up your meals even further.
Here are some of our favorite meal prep recipes.
Herb and White Wine Marinated Chicken Breasts
If you fear you'll cook chicken breast so dry that re-heating will ruin it, this herb and white wine marinated chicken breasts is the recipe for you. A white wine marinade with plenty of herbage — oregano, rosemary, and Italian parsley — will ensure your chicken is tender and juicy all week long.
If you're not one for dedicating hours to your meal prepping process, you'll also appreciate this recipe. The chicken breasts come together in 30 minutes flat.
Cajun Honey Chicken Bowls
Skip the takeout for lunch and lunch-prep this Cajun honey chicken bowls ahead of time so that you can enjoy a restaurant-worthy lunch all week long.
The whole recipe cooks up in 30 minutes, but you'll have to remember to marinate the chicken overnight for maximum flavor and tenderness.
The sweet and savory marinade — loaded with honey, Dijon mustard, Cajun seasoning, and garlic, among other things —reduces into a thick and sticky glaze that you'll love. This is an ideal meal to reheat and serve atop a bed of brown rice or cauliflower rice.
Instant Pot Chuck Roast with Dirty Mash and Citrus Carrots
The Instant Pot is the tool of choice of many meal-preppers, as it allows you to cook up rich and flavorful meals in a fraction of the time it typically takes.
This Instant Pot chuck roast with dirty mash and carrots really shows off the Instant Pot's magic; it's a complete meal, with protein, veggies, and carbs, which requires only one pan.
You'll love the intense flavors that develop from pressure cooking the chuck roast with porcini mushrooms and red wine. The flavor-packed mashed potatoes and citrus carrots don't disappoint, either.
Gluten-Free Hazelnut Romesco
This gluten-free hazelnut romesco is one of those put-it-on-everything sauces that will instantly brighten up whatever meal you've prepped. Slather it on chicken, over veggies, or even on thick slices of sourdough bread.
The sauce comes together in 20 minutes, with toasted hazelnuts, gluten-free toasted bread, garlic, sherry vinegar, olive oil, roasted red peppers, salt, and pepper. Don't skip the toasting step for the hazelnuts or the drying step for the roasted red peppers; these steps deliver maximum flavor.
Roasted Vegetable and Carrot Top Pesto
Did you recently visit the Farmer's Market or get a CSA delivery? Use up your veggie haul in this roasted vegetable and carrot top pesto.
While homemade sauces may seem like an extra step on meal prep day, they ensure you have healthy meals so good you won't pass them up for takeout. Plus, with this many veggies, this pesto is way healthier than anything you'll find in the store, and super low-waste thanks to the addition of carrot tops!
You'll enjoy roasted Brussels sprouts, cauliflower, carrots, butternut squash, acorn squash, delicata squash, red onions, and broccoli — but you can certainly sub things in or out depending on what you have on hand. Topped with a zingy carrot top pesto, this veggie side dish makes a satisfying accompaniment to any main.
White Bean and Bacon Salad
This white bean and bacon salad makes a perfect side dish to baked chicken breast or steak, but it's also a speedy lunch on its own. Plus, it's served cold, so no need to re-heat this food prep masterpiece!
The salad itself only requires cannellini beans, bacon, and red pepper, while a custom orange and oregano vinaigrette comes together with shallots, oregano, champagne vinegar, olive oil, orange juice and zest, Dijon mustard, salt, and pepper.
Chipotle Orange Pork Loin with Sweet Potatoes and Green Beans
When you need a meal prep option that requires very little effort, give this chipotle orange pork loin with sweet potatoes and green beans a try. The recipe relies on a slow cooker (or an Instant Pot if you'd like to speed things up), so you don't have to do much of the leg work.
It's also a simple recipe with only a handful of (affordable!) ingredients, like orange juice, chipotle with adobo, diced tomatoes, sweet potatoes, and green beans. There is, of course, a tender and juicy pork loin at the center of it all.
This is a complete and easy meal on its own, but feel free to serve it alongside some mashed potatoes, brown rice, or cauliflower rice for more heft.
Jerk Chicken Lunch Bowls
These spicy jerk chicken lunch bowls will kick your lunch up a notch. They're uber-simple to throw together, with a spice rub that includes thyme, allspice, brown sugar, salt, pepper, garlic powder, cinnamon, and cayenne.
Toss the spicy chicken with some quinoa, olive oil, lime juice, bell peppers, zucchini, and mangoes for a flavorful and simple meal.
Banh Mi Bowls
You could buy a Banh Mi for lunch, but this Banh Mi bowl will save you money and keep you on track with your health goals.
Packed with pickled veggies, flavorful Asian pork meatballs, fresh herbs, peanuts or sesame seeds, and spicy mayo, this Banh Mi bowl is oh-so-satisfying. You can serve it atop a bed of rice, quinoa, rice noodles, or even cauliflower rice.
Put in your weekly meal prep containers to reheat later or use as a great salad, either way, this meal prep recipe makes a refreshing lunch!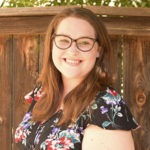 Courtney Hamilton is a writer and editor with over seven years' experience in journalism, blogging, communications, and other media. She has written for publications like PaleoHacks, PaleoPlan, The Center for American Progress, OC Weekly, and more.