Last Updated on November 5, 2020
Whenever the weather is too hot or too cold to be grilling outside, we turn to our handy cast-iron grill pans. These ridged, cast-iron pans achieve the same charred flavor and grill marks as a grill, but you can use them on your stove-top.
(Even if you don't have a cast-iron grill pan, any cast-iron pan will work for most any of these recipes.)
If you can make it on a grill, you can make it on a grill pan. In fact, the grill pan may be even more ideal for recipes that involve fickle vegetables or small hunks of meat—you don't have to fret about pieces of your dinner falling through the grill grates. (If you're unsure how clean a cast-iron grill pan, check out Lodge's tips.)
All of the recipes on this list can easily be made with a cast-iron grill pan. You'll find delicious meals, like:
Greek bison burger
Grilled yogurt marinated chicken thighs
Breakfast sausage patties
Hot Italian sausage
And more!
So break out the ever-versatile cast-iron grill pan and get grilling, inside!
1. Greek Bison Burger
Burgers and grills are a match made in heaven, but you can achieve the same effect with a cast-iron grill pan on the stovetop. While we're mixing things up, why not sub out the ground beef for bison and make this Greek bison burger?
Made with Greek-inspired ingredients, this burger patty features lean and hearty ground bison, feta, kalamata olives, garlic, oregano, and black pepper. To keep the patty juicy, take care not to press down or flatten the burger while it cooks.
Top with a simple tzatziki sauce and serve in a warm, crisp pita for a Greek-inspired meal.
2. Grill Pan Flat Iron Steak with Chimichurri
Craving juicy, grilled flat iron steak in the dead of winter? This grill pan flat iron steak with chimichurri can be made inside AND delivers all the same flavor.
Making this flat iron steak is incredibly easy. You only need a handful of ingredients to make the steak, including salt, paprika, your favorite steak seasoning, and some optional mesquite seasoning if you'd like. To achieve perfect grilled meat, you'll want to heat your cast-iron grill pan until it's lightly smoking.
Serve this flat iron steak with a vibrant chimichurri for a meal with alfresco vibes, any time of year.
3. Orange Rosemary Sirloin Tips with Broccoli Rabe
You can bring tang and tenderness to your steak tips with just a few key ingredients, just follow this orange rosemary sirloin tips with broccoli rabe recipe.
It's an orange rosemary marinade that's brimming with citrus and spice, thanks to ingredients like red wine vinegar, orange zest and juice, garlic, rosemary, and jalapeno. You'll want to marinate your sirloin tips for at least five hours, up to overnight, to achieve maximum tenderness.
The grill pan is the ideal tool for cooking up these sirloin tips—no worries about dropping sirloin tips through the grates!
4. Grilled Yogurt Marinated Chicken Thighs
You've never tried tender and juicy chicken until you've had it marinated in yogurt, like these grilled yogurt marinated chicken thighs. That's because yogurt delivers nearly pull-apart meat, with a crust that's to-die-for.
You'll find yogurt marinades commonly in Indian cuisine, and this chicken recipe boasts some Indian flavors. In the marinade, you'll also find garam masala, ginger, and garlic paste.
Let that marinade sit for a while to become effective, about two to four hours. No need to pat the chicken dry before you cook it on your cast-iron grill pan. You want that crust!
5. Breakfast Sausage
Break out the grill pan for breakfast. It's perfect for whipping up homemade breakfast sausage patties.
This breakfast sausage recipe is so simple and, yet, so savory and juicy. All you'll need is some ground pork, ground sage, salt, and pepper. That's it!
Simply form the mixture into patties and grill them up until cooked through. Serve them alongside some eggs and fruit for a complete meal.
6. Grill Pan Chicken Breast
Here's an easy way to achieve grilled chicken on the stove: Grill pan chicken breast.
These chicken breasts are simple but flavorful. It's an easy herb and spice blend that packs in flavor, including basil, oregano, cumin, garlic powder, and brown sugar. A sprinkle of lime or lemon adds a bit of freshness at the end.
You can cook your chicken breasts on the grill pan as-is, or you can pound the chicken breasts to even thickness using a meat tenderizer or a rolling-pin. Either way, they're delicious.
7. Hot Italian Sausage
Like breakfast sausage, hot Italian sausage patties are perfect for a cast-iron grill pan.
Once again, the ingredients list for this sausage is simple, just a whole lot spicier. You'll need ground pork, chili paste or harissa, ground fennel, garlic powder, vinegar, salt, and pepper.
You can make delicious slider patties with this recipe, served with grilled peppers and mini buns.
8. The Simple, 3 Ingredient Burger
What's one of the most common things you grill? Burgers, of course! So it only makes sense that a cast-iron grill pan list would include this simple, 3 ingredient burger.
As the name promises, you only need a few ingredients to put together this juicy burger. If you have ground beef, garlic powder, paprika, and salt, you're on your way to making this burger. Bonus points if you have some American or cheddar cheese on hand.
You'll only need to cook these patties on the grill pan for about four minutes each side, so they're a great quick meal for hectic weeknights. Plus, you don't even have to venture outside, thanks to your grill pan.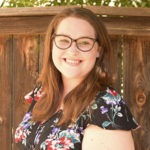 Courtney Hamilton is a writer and editor with over seven years' experience in journalism, blogging, communications, and other media. She has written for publications like PaleoHacks, PaleoPlan, The Center for American Progress, OC Weekly, and more.