With warmer weather just around the corner, there's no better way to celebrate than by firing up the grill. If you're looking to elevate your next outdoor dining experience, add one of these quick and easy grilling recipes to your menu. Filled with lots of bright, vibrant flavors, the recipes on this list are sure to leave a memorable impression whether you're whipping up a special dinner for yourself or entertaining friends and family.
Dijon Mustard and Garlic Smoked Sirloin Tip Kebobs
Who doesn't love to eat food on a stick? With these Dijon Mustard and Garlic Smoked Sirloin Tip Kebobs, you'll get steak brimming with a garlicky Dijon marinade and crispy grilled veggies.
Even though it's simple, the marinade packs quite a punch. There's a bit of Dijon mustard, fresh garlic, thyme, parsley, and hefty doses of smoked paprika. Grilling all of these ingredients up also adds a delightful smokiness to the meal.
For veggies, we opt for ones that hold up well on the grill, like Japanese eggplant, bell pepper, red onion, and baby bella mushrooms, but you can customize these veggies to suit your tastes.
Santa Maria Style Tri-Tip with Grilled Potato Salad
A triangular cut of beef from the top sirloin, tri-tip is ideal for grilling. It was first popularized in the city of Santa Maria on California's central coast. We channel those sunny vibes with this Santa Maria Style Tri-Tip with Grilled Potato Salad recipe.
Fortunately, this deliciously juicy cut is simple to grill. You'll need only a few ingredients for the tri-tip: salt, pepper, garlic powder, and olive oil—no fancy marinade or spicy rub required.
While you're grilling your tri-tip, char some potatoes for the best grilled potato salad ever. It, too, comes together with simple ingredients, like scallions and sherry vinegar.
Greek Bison Burger
We'd be remiss to write a list of grilling recipes and not include a burger. For fresh, unexpected flavors, opt for this Greek Bison Burger during your next grill session.
ButcherBox bison delivers bold flavor, which pairs wonderfully with the Greek-inspired burger ingredients. In these patties, you'll find crumbled feta, kalamata olives, garlic, oregano, and pepper. (No need for extra salt with the feta and kalamata olives!)
Serve these patties with a cool, creamy tzatziki. You can whip it up with a bit of Greek yogurt, cucumbers, fresh dill, salt, and pepper.
Ginger-Soy Ranch Steaks with Cucumber and Herbs
This grilled meal screams warmer weather: Ginger-Soy Ranch Steaks with Cucumber and Herbs. You can't go wrong with a brightly marinated ranch steak and a salad with mint, cilantro, and basil.
To make the marinade, you'll combine garlic, ginger, brown sugar, soy sauce, fish sauce, and lime juice and zest. Yes, it's punchy and vibrant. You'll want to marinate the steaks for at least one hour, up to a day.
The salad features crisp, bright veggies like cucumber, radish, scallions, and fresh herbs. To give the salad a kick, keep the herbs whole or just barely torn.
Cilantro Lime Hickory Grilled Flank Steak
No time for a marinade? This Cilantro Lime Hickory Grilled Flank Steak skips that step, opting instead for a zesty wet rub that comes together in minutes.
We love how flank steak cooks up on the grill. It's tender, juicy, and ideal for feeding a crowd (or for saving as delicious leftovers). The wet rub on this simple flank steak is to-die-for, with lime zest, cilantro, garlic, olive oil, and plenty of salt and pepper.
Be sure to add some hickory wood chips to your grill. They impart an incredible smoky flavor to the steak.
Smoky Citrus Grilled Chicken Thighs
These Smoky Citrus Grilled Chicken Thighs take a dip in a tangy citrus marinade that features orange, lemon, and lime.
You'll need your food processor for this one. To make the marinade, add one whole orange, whole lemon, and whole lime to the food processor, along with rosemary, thyme, onion, and garlic. You'll pour olive oil in a steady stream as it processes, until it's a thick paste.
Once you've coated your chicken thighs in this bright marinade, you'll grill them over some hickory wood chips. Once again, this imparts an incredible smoky flavor.
Grilled Veggies with Aged Balsamic
Featuring an assortment of veggies, this Grilled Veggies with Aged Balsamic recipe is truly a rainbow of colors and flavors. We opt for red onion, asparagus, portobello mushrooms, corn, Japanese eggplants, red bell pepper, and Cubanelle pepper. You, of course, can customize your grilled veggies however you'd like. Feel free to use up what's already in your fridge.
The aged balsamic is key in this recipe, adding sweetness and acidity to the smoky char of the grilled veggies. Serve these veggies alongside your choice of protein at your next cookout.
With these grilling recipes, you can create a vibrant, colorful outdoor cooking menu. We hope you get the inspiration you need to fire up the grill and cook some delectable, summer-inspired fare.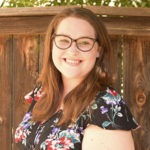 Courtney Hamilton is a writer and editor with over seven years' experience in journalism, blogging, communications, and other media. She has written for publications like PaleoHacks, PaleoPlan, The Center for American Progress, OC Weekly, and more.