It's rare that we're not left with a hefty container-full of turkey by the end of Thanksgiving. I mean, some of us even plan for it.
Why? So we can transform that turkey breast or thigh into an easy, delicious meal. And there are so many directions you can take your leftover turkey: soups, sandwiches, even stir-fry, or jambalaya.
We're here to provide those recipes and more inspiration for using up Thanksgiving leftovers this holiday season. In this list, you'll find:
Classic comfort foods

Unique spins on turkey meals

Paleo and Keto options

And more!
Keep this list handy for after you've whipped up that incredible Thanksgiving turkey.
Leftover Turkey Curry Soup
Turkey casseroles are delicious—you'll even find some on this list. But if you're craving something warm and spicy, this leftover turkey curry soup is the dish for you.
This gluten-free, dairy-free soup tastes anything but, thanks to the ultra-creamy addition of cashew milk. Veggies like cauliflower and butternut squash, when cooked until tender, make for a velvety mouthful in each bite.
The turkey, too, shines, in this vibrant, curry powder-flecked soup. It's the perfect lean protein to bring the meal together.
Aunt Bee's Leftover Turkey Casserole
As promised, we included comforting turkey casserole recipes like this one: Aunt Bee's leftover turkey casserole. 
This easy version requires only 15 minutes of prep because nobody wants to spend hours on dinner after preparing a Thanksgiving feast. In this recipe, you'll marry carb-rich noodles with turkey, peas, and a savory cream sauce made with classic creamy soup in a can.
Don't skip the crispy panko topping, complete with parmesan cheese.
Autumn Leftover Turkey Stir Fry
If you're a little tired of indulging, a lighter post-Thanksgiving meal might be what you need. And one meal that can use up all your leftovers? That's amazing, as is this autumn leftover turkey stir fry.
This recipe uses up extra turkey, yes, but also some seasonal ingredients you may have lying around, like acorn squash, cranberries, and pecans.
It's spiced with Chinese 5 spice, along with Tamari and coconut aminos for a unique, Asian-inspired take on Thanksgiving leftovers.
Keto Leftover Turkey Casserole
Whether you enjoyed a fully ketogenic Thanksgiving or you're hoping to get your body back into ketosis, this keto leftover turkey casserole is one delicious way to do it.
You'll load up on a healthy (but low carb) dose of veggies including mushrooms, green beans, carrots, onions, and broccoli. Then, there's the to-die-for cream sauce, with cream cheese, heavy cream, butter, and parmesan.
This comforting keto casserole even manages a crispy topping, sans carbs, thanks to an ingenious use of pork rinds.
Leftover Turkey Jambalaya
Spicy, hearty, and rich, this leftover turkey jambalaya is a great way to transform leftover turkey.
This recipe packs in the heat, with Cajun seasoning and Tabasco sauce. But there's a whole lot more flavor than that, including a tomato-rich sauce made with fire-roasted tomatoes, tomato sauce, Worcestershire sauce, thyme, and more.
Rice, andouille sausage, and turkey marry in this sauce for one hearty meal.
Leftover Turkey Noodles
Looking for a simple, comforting meal? These leftover turkey noodles check all the right boxes: creamy, carby, and rich.
To make this simple recipe, you'll combine leftover turkey with egg noodles, veggies like carrots and peas, and a simple cream sauce made with a roux and heavy cream.
This ultra-simple meal comes together in 30 minutes flat, so you can soak in some more family time before the holiday break ends.
Leftover Turkey Chili
Fast, easy, and perfect for a crisp fall day, our latest ButcherBox chili recipe takes your Thanksgiving leftovers and adds some heat for the perfect comfort food.
Featuring our BB Five-Spice Rub, this turkey chili features leftover turkey, of course, as well as roasted butternut squash (or any other leftover roasted veggies from Thanksgiving).
For a little extra heat, add some canned chilis for a great spicy flavor without chopping or potentially getting chili seeds in your eye.
Leftover Turkey Cornbread Casserole
You could make a turkey pot pie—or, you could switch things up with a cornbread crust like in this leftover turkey cornbread casserole.
Instead of pie crust, this casserole opts for slightly-sweet cornbread on top. It revives leftover turkey with some of its gravy and a melange of veggies, including onions, carrots, and celery. Then, there the flavor-packed spice blend: thyme, rosemary, nutmeg, and sage.
Don't forget about the sharp cheddar cheese, as if this casserole wasn't delicious enough.
Leftover Turkey Sandwich
We know: You probably don't need a recipe for a turkey sandwich. To that, we say: You need this leftover turkey sandwich recipe.
This brioche-bunned sandwich makes good use of leftover turkey, cranberry sauce, and gravy, though it makes a few indulgent tweaks that make this meal unforgettable. Namely, it adds an oozing, rich fried egg to the whole thing.
You'll need a napkin or ten. It's worth it.
Stuffed Winter Squash
While most of these recipes feature turkey only, we have another quick recipe for your leftover stuffing. And we all know, there is always leftover turkey stuffing.
Check out this fantastic stuffed winter squash recipe.
Best of all, you don't need too many ingredients for this hearty, veggie leftover dish. Use the leftover side dish to stuff halved delicata or acorn squash and then sprinkle with a little oil and salt and pepper. Roast the squash, stuff it, and presto, an amazing and quick leftover meal.
Grain-Free Leftover Turkey Pot Pies
Don't worry: If you're on the Paleo diet, there are still many great ways to use up leftover turkey, like these grain-free leftover turkey pot pies.
It's the grain-free crust that's really ingenious, blending together cashews, coconut flour, egg whites, ghee (or grass-fed butter), and salt. The crust is warm and crisp—the perfect complement to a hearty filling.
What's inside, you ask? There's turkey, onions, carrots, peas, celery, and a creamy sauce made with coconut milk. Don't forget the spices: garlic, thyme, paprika, and more.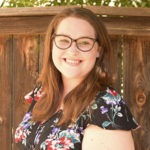 Courtney Hamilton is a writer and editor with over seven years' experience in journalism, blogging, communications, and other media. She has written for publications like PaleoHacks, PaleoPlan, The Center for American Progress, OC Weekly, and more.