Last Updated on November 1, 2019
Nothing is more comforting than a warm bowl of soup or a hearty stew when the weather cools down. That's why we've compiled this list. It's full of perfect meat and veggie soups and stews to whip up this fall.
We're all for stick-to-your-ribs meals, but these recipes go a step further with their nourishing blend of nutrients. They're super good for you, but they also taste amazing.
Whether you want a dark beer-filled Irish beef stew or a crisp, fresh Asian-inspired ginger pork noodle soup, this list of delicious stew and hearty soup recipes has got you covered.
Chicken, Kale, and White Bean Soup
What's more appealing than a hearty, veggie and protein-packed chicken soup? This chicken, kale and white bean soup checks all those boxes, with tender chunks of chicken, creamy white beans, and wholesome kale. This delicious soup is the perfect comfort food.
Any variety of kale works here, and you can customize the soup further with different beans and vegetables. While there's already a ton of greens in this dish, you can pack a major health punch by serving this alongside a green salad.
Gluten-Free Irish Beef Stew
How do you improve a beef stew? You pour in a pint of gluten-free dark beer—well, more like 1 ½ cups, but you get the idea. This gluten-free Irish beef stew will warm you down to your toes with its fall-apart hunks of eye round roast, bacon, carrots, potatoes, and turnips.
Everything is nice and tender thanks to its low and slow cook time. Serve this alongside some Irish soda bread to really complete the meal — there's plenty of gluten-free recipes out there!
Chicken and Black Bean Soup
This chicken and black bean soup is the definition of warm and nutritious. Mexican-inspired, this soup is loaded with chicken, onion, poblano peppers, carrots, celery, garlic, beans, and tomatoes.
Warning, this may become your new favorite soup recipe.
This bean soup is spiced with a combination of thyme, bay leaf, paprika, cumin, chipotle powder, salt, pepper, and honey for a touch of sweetness. Garnish with cilantro, avocado, and plain Greek yogurt for a protein-packed sour cream alternative.
Hearty Beef and Wild Rice Soup
What could be better than a soup that literally requires one step to cook? That's right, just dunk all the ingredients into a slow cooker for four hours on high or eight hours on low, and you'll have this hearty beef and wild rice soup.
Of course, if you'd like to impart even more flavor, you could sear the steak tips beforehand. You can also cook the whole thing in a Dutch oven if you don't want to break out the slow cooker. The simple, clean flavors of beef, wild rice, tomatoes, carrots, celery, and green beans will satisfy your yearnings for a warm, healthy soup.
Sweet and Smoky Beef Stew
This sweet and smoky beef stew is one of those "everything and the kitchen sink" types of meals, but it is so, so good. First, cook up the bacon and beef stew meat. Then, cook your aromatics and veggies (onions, garlic, crimini mushrooms, celery, carrots) in the remaining bacon fat. Throw in some tomato paste, bone broth, apple cider vinegar, oregano, thyme, cayenne, salt, and pepper and simmer for three hours. Yum!
Ginger Pork Noodle Soup
Craving Chinese and Southeast Asian flavors? This ginger pork noodle soup is a healthy recipe full of them, with crisp, fresh ginger and funky fish sauce. Despite packing big, bold flavors, this soup comes together in minutes.
First, sauté your ground pork, then add fresh ginger, garlic, onions, red pepper, and shiitake mushrooms. Deglaze the pan with mirin or rice vinegar, tamari, and fish sauce. Add broth, rice noodles and snow peas and simmer for 15 minutes. That's it! A perfect homemade soup!
Feel free to add a bit of baby bok choy for even more greens, and top with sambal or your favorite chili sauce.
Easy Crockpot Beef Stew
This easy crockpot beef stew is gluten-free and dairy-free, and can easily be made Paleo by subbing sweet potatoes for white potatoes. This is another hearty recipe that can be dumped into a slow cooker and left alone until dinner time.
Just layer the beef chuck, tomato paste, balsamic vinegar, and beef stock. Then top with garlic, bay leaf, and rosemary. Layer in your veggies, which include onion, potatoes, and carrots. After a good bit of time in the slow cooker, you can stir in some green beans.
Slow Cooker Pork Stew
Beef and chicken are popular stewing meats, but this slow cooker pork stew proves just how versatile pork shoulder is. With flavors of garlic, bay leaf, allspice, thyme, and ginger, this is a cold weather stew through and through.
The pork shoulder (you can also use a pork sirloin roast) becomes fork-tender when stewed all day in a crockpot. Hearty veggies like fingerling potatoes, carrots, and celery round out the meal.
Beefy Blonde Stew
This beefy blonde stew is the blonde version of the classic, rich beef stew. The white wine and chicken stock sub in for traditional red wine and beef stock.
It's packed with veggies, including leeks, fennel, celery, parsnips, turnips, celery root, and carrots — the whole produce section, almost! Seasoned with garlic, thyme, salt, and pepper, this stew is deeply flavorful. The beef stew meat, of course, is uber-tender.
Chef Yankel's Filet Beef Bourguignon
Can you believe this beef bourguignon only takes half an hour?
Chef Yankel's filet beef bourguignon is a salute to old-school home-cooking, with plenty of rich flavors and warmth.
To quicken the cooking time, this recipe uses tender filet mignons in place of tougher beef stew meat. Opt for a good red wine as the base of this delicious stew, something like a nice burgundy or pinot noir.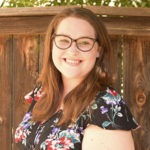 Courtney Hamilton is a writer and editor with over seven years' experience in journalism, blogging, communications, and other media. She has written for publications like PaleoHacks, PaleoPlan, The Center for American Progress, OC Weekly, and more.