Last Updated on January 4, 2022
Have you been mulling the idea of working more plant-based foods into your diet? But what if you don't want to give up meat, dairy, or eggs, either?
As the name suggests, a plant-based diet focuses on meals that are rich in plants. This includes fruits and vegetables, of course, but also nuts, seeds, oils, whole grains, legumes, and beans. A plant-based diet is different from vegetarianism—a no-meat diet—and veganism—which excludes all animal products, including meat, seafood, eggs, and dairy products.
Plant-based diets emphasize more plant foods but also leave room for meat, seafood, and other related foods, just not as the centerpiece of every meal. This approach to eating is also referred to as a flexitarian diet or reducetarian.
7 Tips for Starting a Flexitarian Diet
1. Choose organic, free-range, pasture-raised, or grass-fed meat.
You don't have to give up meat to reap the benefits of a flexitarian diet. The flexitarian diet encourages you to cut down on the amount of meat you serve in a meal, but the type of meat is also important. Check labels for terms like organic, free-range, pasture-raised, grass-fed and grass-finished, and read up on the company's practices. These products tend to be humanely raised and sustainably harvested, meaning that they're the highest quality of meat you can get.
2. Fill half your plate with vegetables.
This seems like straightforward advice, but it's worth noting: Incorporating more veggies is key to transitioning to a flexitarian diet. One great way to ensure you're getting your fill? Divide up your plate. Half your plate should be dedicated to veggies—whether it's sautéed greens, grilled mixed veggies, or a big salad. Try diversifying the veggies you eat to enjoy all their different vitamins and minerals. The other half of the plate can be split between protein and carbs.
3. Incorporate more vegetables into meat-based recipes.
There are plenty of recipes that make it easy to substitute part of the meat ingredients for vegetables. Turn a bolognese into a flexitarian-friendly recipe by swapping half of the ground beef for chopped mushrooms. Since mushrooms provide a meaty flavor and texture, they work well. You can also whip up grain bowls with a smaller portion of your favorite protein, or use smaller amounts of meat in veggie-laden brown fried rice or whole-grain pasta dishes, for example.
4. Find plant-based substitutions for your favorite foods and flavors.
If you're looking to cut down on your meat consumption, you might want to make the transition easier with similar plant-based foods. For example, if you love a beefy chili, try a hearty three-bean chili one night instead. If you're a burger fanatic, find your favorite plant-based burger recipe (or try one of the myriad offerings from the store). Meat alternatives have come a long way in recent years and now there are plenty of delicious options to choose from.
5. Opt for healthier fats.
There are so many great plant-based fats worth incorporating into your diet. These fats include unsaturated fats (monounsaturated and polyunsaturated) that are associated with a lower risk of cardiovascular disease. Some examples include:
Olive oil
Avocado oil
Avocado
Walnuts
Tahini
Flax seeds
Hemp seeds
6. Try fruit for dessert.
Veggies are a major part of a healthy plant-based diet, but let's not forget about all the delicious fruit we can enjoy, too. Instead of ice cream or cookies, try a vibrant fruit salad for dessert. Not only will you be incorporating more plant-based meals into your life, but you'll also be making a more healthful choice, too.
7. Go meatless once a week.
You've probably heard of "Meatless Monday." It's a campaign that encourages people to reduce meat in their diets for the better of their health and the planet's health.
You don't have to skip meat on a Monday, but it might be a good idea to pick one day of the week where you forego meat altogether. This is a surefire way to incorporate plant-based meals into your routine, with a dedicated day that you're committed to eating plant-based food.
Plant-Based Recipes to Try at Home
Sheet Pan Salmon with Broccolini and Sweet Potato
The perfect way to kick off a flexitarian diet: A dish with the perfect balance of veggies and salmon that can be cooked in one pan.
This sheet pan salmon with broccolini and sweet potato is not only easy to prepare, but it also cooks up in no time in the oven. Once you cook this dish, we guarantee you'll go back to it again and again.
Grilled Veggies with Aged Balsamic
Here's one delicious way to fill up half that plate with veggies. These grilled veggies with aged balsamic pair amazingly with your favorite protein of choice, whether it's meat that night or some delectable grilled tofu.
The sweet tang of aged balsamic vinegar is the perfect foil to the smoky char the grill imparts. You can use up virtually any veggie you have on hand in the fridge. This recipe opts for a blend of red onion, asparagus, portobello mushroom, corn, and more.
Looking for another great way to make these veggies a meal? Toss them with a bit of olive oil and your favorite pasta. The flavor is unbeatable.
Carrot and Parsley Salad
This carrot and parsley salad is the plant-based side dish of our dreams. With a zingy orange cumin vinaigrette, this salad comes together quickly, too. It's ideal for weeknights where you don't want to think too hard about dinner.
All you'll need is a package of shredded carrots and plenty of Italian parsley. You'll whip up a quick orange cumin vinaigrette, with simple ingredients like orange juice and zest, white wine vinegar, cumin, honey, and avocado oil.
This salad is crunchy, bright, and fresh. We'd serve it alongside a plant-based main dish—a plant-based pizza, perhaps?
Maple Sautéed Rainbow Carrots
Sweet and delightfully soft, these maple sautéed rainbow carrots make a colorful addition to any plant-based meal. They're also deceptively easy to make. All it takes is 4 ingredients and less than 25 minutes of your time.
All you need are some rainbow baby carrots (plain old orange ones are great too), maple syrup, and a touch of parsley. This recipe calls for ghee, but you can easily sub in a plant-based fat like olive oil or avocado oil.
You'll steam your carrots, then sauté them in a quick glaze of your preferred fat, maple syrup, and parsley. Mmm.
Crispy Smashed Potatoes
These crispy smashed potatoes are the ultimate indulgent plant-based side dish. These might just be better than French fries.
To make these smashed potatoes, you'll need Yukon gold potatoes (much creamier than a classic russet), plenty of kosher salt, and your preferred plant-based cooking fat. The recipe calls for ghee, but you can use something like avocado oil in its stead.
The process is simple: Just boil your potatoes, allow them to cool, smash them, then pan-sear them. The result is crispy, salty, and undeniably delicious.
If you're looking to work a little more plant-based foods into your diet, we hope this guide helps you get started. Don't feel pressured to give up meat, or other animal products, entirely. It's all about balance.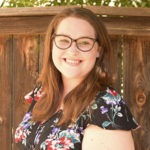 Courtney Hamilton is a writer and editor with over seven years' experience in journalism, blogging, communications, and other media. She has written for publications like PaleoHacks, PaleoPlan, The Center for American Progress, OC Weekly, and more.