Last Updated on November 27, 2020
You've had pot roast, but what is it, exactly? What cuts of meat make the best pot roast, and which veggies, if any, should you add to your meal?
This guide will answer those questions and more, as it dives deep into the essential components of pot roast, the best ways to flavor the dish, and how to mix things up when you're looking for some new pot roast inspiration.
Learn why tough cuts of meat produce the best pot roast, and the veggies you might not have thought to add to your meal before. Best of all, use recipes linked here as a jumping-off point for perfecting pot roast.
While tougher cuts of meat aren't suited to grill, roast or pan-fry (because, you know, toughness), their connective tissue makes them ultra-flavorful to braise low and slow.
And the low and slow cooking method is essential for pot roast. If there were a formula for pot roast, it would include a large hunk of beef, some flavorful cooking liquid, and often sturdy vegetables, all cooked low and slow in a large, covered pot.
Connective tissue in tough cuts of beef breaks down into gelatin when braised low and slow, making the meat succulent and giving the cooking liquid and accompanying veggies an unbeatable richness.
So, which cuts of beef stand up well to the pot roast treatment?
How to Flavor Your Pot Roast
The combination of rich, grass-fed beef, veggies, and flavorful cooking liquid like broth or stock will add tons of flavor to your pot roast, but there are many flavor profiles to experiment with, too.
The first step to imparting bold flavor in any pot roast is searing the beef. While any cut of beef can be dumped in a pot and cooked low and slow, the flavor and crust that forms from searing it off first can't be beat.
The simplest pot roast preparations call for some salt, pepper, and herbs and aromatics like rosemary, thyme, and garlic. To add even more depth, you could also include tomato paste or crushed tomatoes.
If you're looking to shake things up, though, feel free to channel other cuisines and flavor profiles in your pot roast recipes:
 Go Asian with ingredients like Chinese 5-spice, mirin, Tamari, and fresh ginger.
Add a subtle acidity and sweetness with ingredients like red wine, balsamic vinegar, and even cranberries.
Add heat with chili powder, chipotle powder, chipotle peppers, or even chili peppers.
The Best Veggies for Pot Roast
Technically, you don't have to include any veggies whatsoever in a pot roast—just braising a hunk of beef in cooking liquid in a covered pot qualifies as pot roast.
Still, it's pretty typical in the United States for us to throw an assemblage of veggies into our pot roasts, and with good reason. They add tons of flavor, texture, and nutrition.
Here are the best veggies to doctor up your pot roast meal:
Starchy root vegetables, like potatoes of all kinds, parsnips, carrots, and yams, hold up well when braised low and slow.
Veggies like onions, celery, shallots, and mushrooms will grow soft when braised low and slow, but leave a serious flavor impact on your meal.
Want to shake things up? Throw in some greens like spinach, kale, or chard towards the end of braising, or add hearty but low-carb options like cauliflower to your pot roast.
Pot Roast Recipes
Not sure where to get started with cooking up pot roasts in your own kitchen? Check out some of these recipes, which include conventional and unique takes on the classic meal.
Yankee Pot Roast
This Yankee pot roast is the classic, uber-American take on pot roast, complete with a chuck roast and root veggies like small red potatoes and baby carrots.
Pearl onions add just a little bit of flair (and tons of flavor), as do crushed tomatoes, tomato paste, garlic, and fresh thyme.
Instant Pot Chuck Roast
The Instant Pot turns the whole "low and slow" formula on its head, allowing you to cook up fork-tender Instant Pot chuck roast in an hour and a half.
Instead of hunks of potato, this recipe opts to mash the potatoes with the au jus from cooking the pot roast. Additions like butter, milk, and garlic make these dirty mashed potatoes a decadent side dish.
Braised Chuck Roast with Red Wine and Mushrooms
What's in a name? While this braised chuck roast with red wine and mushrooms doesn't call itself pot roast, it's got all the trappings of the classic meal.
Here, red wine adds depth, sweetness, and acidity to the roast, while baby bella mushrooms add a distinct umami flavor.
Chinese 5-Spice Chuck Roast
Looking for something different? This Chinese 5-spice chuck roast is bursting with Asian flavors, like star anise, clove, Chinese cinnamon, Sichuan pepper, and fennel seeds.
As if that weren't enough, you'll also find flavor boosters like mirin, tamari, grated ginger, and garlic. Chinese veggies like bok choy, shiitake mushrooms, and sugar snap peas also make an appearance.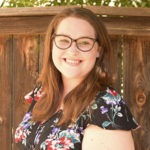 Courtney Hamilton is a writer and editor with over seven years' experience in journalism, blogging, communications, and other media. She has written for publications like PaleoHacks, PaleoPlan, The Center for American Progress, OC Weekly, and more.