Last Updated on March 20, 2020
Depending on where you're reading from, you're either a steak tip lover, or you've never heard of them.
That's because these robust little hunks of steak are largely a regional dish, found throughout the East Coast. Interestingly, the rest of the United States is unfamiliar with steak tips. That's a shame because they're as delicious as they are convenient.
If you're a ButcherBox customer, you can enjoy steak tips wherever you are. Just add them to your next order.
In this guide, we'll detail all the ways you can cook up steak tips indoors, no grill necessary.
What are Steak Tips?
Most often cut from the sirloin, steak tips (or sirloin tips) are robust and meaty. They can also be cut from varied tender steaks, like flap meat, tri-tip, and coulotte.
We love these uber-tender bits of steak for their lean, full-flavored profile, convenience, and versatility. Yes, you can skewer them and grill them, but they're good for a lot more than that. We'll cover some of their many uses later on.
But if you're reading this anywhere outside the Eastern United States, you may have never even heard of steak tips. This is because they're largely a regional cut. In New England, they're a staple of summer barbecues. You'll find them throughout restaurant menus, no matter how fancy or divey they are.
Steak tips are often marinated in something sweet and tangy, including ingredients like soy sauce, barbecue sauce, red wine vinegar, balsamic vinegar—even Coca-Cola.
And yes, they're most often skewered and grilled. But these tender little chunks of steak can add bold flavor in many different ways—read below for our tips and recipes for how best to cook steak tips indoors.
3 Ways to Cook Up Steak Tips Indoors
Pan-Sear: When you use the pan-searing method to cook up steak tips, you can have dinner on the table in a matter of minutes. To start, you'll want to marinate the steak tips in something tenderizing and flavor-packed, like barbecue sauce or an Asian-inspired marinade (homemade or otherwise). Get your skillet roaring hot, pat your steak tips dry, then pan-sear them for a few minutes. If you'd like, you can do a quick-pan sear, then simmer your steak tips in more sauce for an unbelievably delicious, sticky coating
Grill Pan: Is using your grill pan indoors cheating? We don't think so, because this method means you don't have to go outside to grill, especially when the weather is frigid. With a grill pan, you can mimic steak tip recipes meant for the grill, like beef skewers. Or, you can more easily cook loose steak tips (no grates!). Just marinate, pat dry, and sear to your preferred doneness using your favorite high-temperature cooking oil.
Slow Cooker/Instant Pot: Because they're pre-cut, steak tips make a super convenient addition to the soups and stews you'd normally prep in your slow cooker or Instant Pot. Use them anywhere you'd normally cut up beef and add to your dish.
Steak Tips Recipes to Get You Started
These bold, sticky-sweet Korean barbecue steak tips use the pan-sear method (with a quick transfer to the oven) to cook up in just 7 minutes!
You'll want to get a head start and marinate them for at least four hours or even overnight. The custom-made Korean barbecue sauce includes maple syrup, tamari, sesame oil, mirin, garlic, ginger, and sambal chili paste. Once simmered, it reduces into an irresistibly thick and flavorful sauce.
You'll both marinate your steak tips with this sauce, and reserve some for dipping. Amazing.
Break out your grill pan out for these citrusy orange rosemary sirloin tips. The whole meal cooks up in 15 minutes, but you'll want to prep ahead and marinate the steak tips.
The marinade makes this dish, thanks to a vibrant, spicy blend of red wine vinegar, avocado oil, orange zest and juice, garlic, rosemary, and jalapeno. All that citrus goes a long way in tenderizing the tasty hunks of steak.
After marinating, the process is pretty simple. Just grill your steak tips on a grill pan until the desired doneness. On the side, quickly saute some broccoli rabe for a complete meal.
Ready for the easiest steak tip recipe ever? You'll need only 5 ingredients to make these succulent bites, and that includes the obligatory salt and pepper.
Just season your steak tips in some salt and pepper, pan-sear them in avocado oil, then simmer in barbecue sauce to your preferred doneness. No marinating necessary. It's really that easy.
With this recipe, you can have your entree done in just 12 minutes!
There's nothing more comforting than the smell of a hearty bowl of soup cooking away, especially when all you had to do was pop the ingredients in the slow cooker.
This dump-and-go recipe is made possible by steak tips, which come in bite-sized pieces. Add to that wild rice, beef stock, diced tomatoes, carrots, celery, green beans, onion, thyme, and bay leaf. You can eat this soup year-round, but we love it when the weather turns cool.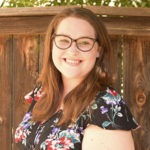 Courtney Hamilton is a writer and editor with over seven years' experience in journalism, blogging, communications, and other media. She has written for publications like PaleoHacks, PaleoPlan, The Center for American Progress, OC Weekly, and more.