Last Updated on May 7, 2021
In this guide, we'll walk you through two simple methods for cooking frozen ground beef: on the stovetop and in an Instant Pot. We'll also include tips along the way, and no-fuss recipes you can easily adapt to use frozen ground beef. With these pointers, you'll be able to turn frozen blocks of meat into delicious ground beef recipes every time!
If you're like us, you likely keep packages of ground beef on hand for last-minute dinners. Ground beef is the perfect staple because it's versatile and easy to cook even straight from the freezer. You can also get dinner on the table in no time, and who doesn't love that?
4 Tips for Cooking Frozen Ground Beef
1. Factor in a little extra cooking time.
Whenever you cook food straight from the freezer, you should expect it to take roughly 50% longer than it would if it were fresh or defrosted. That's the general rule of thumb.
As you'll find in our cooking instructions below, cooking frozen ground beef can still be relatively fast. We're talking, dinner on the table in under 30 minutes in a lot of cases—that's not bad for a solid brick of meat you just took out of the freezer.
2. Season after you've cooked your frozen ground beef.
When the ground beef is frozen solid, seasonings and sauces won't adhere as well. So, be sure to wait to add your favorite pasta sauce or taco seasoning until you've cooked the frozen ground beef. We promise, it will taste just as good.
3. Don't worry about texture.
One of the biggest concerns we hear about cooking ground beef from frozen is the texture. We get that—it certainly doesn't look as pretty during the cooking process as fresh ground beef.
Fortunately, we've found that frozen ground beef is very forgiving. Whether it's cooked up on the stovetop or steamed in the Instant Pot, it turns out juicy, pliable, and tender. It blends beautifully into any dish, too.
4. Cook to an internal temperature of 160°F.
Not sure if your ground beef is done? Ground beef should always be cooked to an internal temperature of 160°F as measured by a food thermometer. It should also be brown all the way through (no pink spots) and hot throughout.
Two Simple Recipes To Cook Ground Beef From Frozen
The key to cooking ground beef straight from the freezer is to make sure you cook it at adequately high temperatures. This means keeping it out of the "danger zone"—the temperature range of 40°F to 140°F, where bacteria grow most rapidly.
So, slow cooking frozen ground beef is out, but nearly every other cooking method is fair game. Our favorite methods use the stovetop and Instant Pot as these are some of the quickest and easiest ways to cook ground beef.
Stovetop
Ready in 15 minutes, the stovetop technique is likely one you've tried in the past. Our method may be a little different than what you're used to as we slowly chip away at the meat throughout the cooking process. Watch us cook ground beef from frozen or follow the instructions below:
Preheat your skillet on medium heat.
Add your favorite cooking oil (olive and avocado oil are great options).
Place one pound of frozen ground beef in the skillet. Sear for four minutes, then flip the block and scrape the cooked beef off with tongs or a wooden spoon. Continue this process of searing, flipping, and scraping until the block is small enough to chop into pieces.
Add your seasonings or sauces, and enjoy!
Instant Pot
The Instant Pot method takes a little longer than cooking over stovetop, but the benefit here is that you can set it and forget it until you're ready to dive into some delicious ground beef. Here's how to get perfectly cooked ground beef:
Pour one cup of water into your Instant Pot.
Place your trivet inside the Instant Pot. Lay one pound of frozen ground beef on the trivet.
Set the knob to sealing. Set your Instant Pot to Manual/High Pressure to 20 minutes.
Allow the Instant Pot to do a natural release for 5 to 10 minutes.
Release any remaining pressure, drain the water, and season/flavor your ground beef as desired.
4 Ground Beef Recipes to Add to Your Collection
Looking to add a few new recipes to your dinner rotation? Try out these variations of classic dishes or let them inspire you to whip up something new using ground beef.
Fennel Bolognese
This Fennel Bolognese recipe is a simple, weeknight-friendly take on an Italian classic. It calls for fennel, oregano, and a ready-made tomato basil sauce to keep things simple. It's a great place to use frozen ground beef if you've forgotten to thaw anything out, too.
To adapt this recipe to use frozen ground beef, simply prepare your frozen ground beef on the stovetop or in the Instant Pot. Sauté your veggies, then add your cooked ground beef, and remaining flavorings and sauce. It's that easy!
Serve this delicious bolognese sauce atop your favorite pasta or veggie noodles for comfort in a bowl.
Eggplant Sloppy Joes
Here's a meal that channels nostalgic flavors with a grown-up, low-carb twist. These Eggplant Sloppy Joes feature all the sweet and savory notes of the classic dish, with beautifully charred eggplant rounds for buns.
The classic Sloppy Joe sauce comes together with tomato sauce, ketchup, apple cider vinegar, dry mustard, garlic powder, and honey. It's the perfect balance of tangy, sweet, and savory.
If you're using frozen ground beef, go ahead and cook up your ground beef first on the stovetop or in the Instant Pot. Then, sauté your veggies and add your cooked ground beef. Add your sauce ingredients, simmer, and get working on your eggplant "buns."
Quick Beef and Kidney Bean Chili
Great chili doesn't have to take all day. With this Quick Beef and Kidney Bean Chili, you'll get rib-sticking delicious chili in just 45 minutes!
While easy, this chili doesn't skimp on the flavor, with notes from poblano pepper, garlic, chili powder, and cumin. A melange of kidney beans, tomatoes, and, of course, ground beef, add heft.
This recipe is simple to start with frozen ground beef. Cook your frozen ground beef on the stovetop or in the Instant Pot. Next, sauté your veggies in a Dutch oven. Add the ground beef, all the flavorings and accoutrements, and let it simmer for 30 minutes.
Gluten-Free Beefy Mac n' Cheese
This Gluten-Free Beefy Mac n' Cheese is a crowd pleaser of a meal if we ever saw one. It's also the perfect vehicle for cooking up ground beef straight from the freezer.
This mac n' cheese makes some smart swaps to keep things gluten-free, like tapioca flour for the roux and gluten-free elbow noodles. You'll also find mildly nutty Swiss cheese as the base of the sauce, but you can use just about any melty cheese you'd like.
To make this recipe using frozen ground beef, prepare your ground beef using the stovetop or Instant Pot method. Make your noodles. Sauté some onions, add the ground beef, and set the mixture aside. From there, proceed with making the cheese sauce, and combine everything in one dish. It's indulgent and delicious.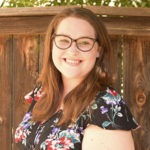 Courtney Hamilton is a writer and editor with over seven years' experience in journalism, blogging, communications, and other media. She has written for publications like PaleoHacks, PaleoPlan, The Center for American Progress, OC Weekly, and more.