Last Updated on February 19, 2021
Whether it's game day or just a Tuesday night, crispy chicken wings are always satisfying.
This staple made its claim to fame in the 1980s when American bar owners saw the newly inexpensive meat as an opportunity to salt up and promote beer sales. And you may think you require a restaurant-quality fryer to achieve perfect chicken wings, but all you really need is an oven.
Yes, oven-baked chicken wings can be every bit as crispy and succulent as their fried counterparts.
Why bake your chicken wings? They're a good bit healthier, for starters. They're also less fussy—no need to stand over a hot oil-spitting fryer or pot.
We've compiled some great tips for achieving crispy chicken wings in the oven, along with our favorite ways to flavor wings, and recipes to get you started. Read on for more.
6 Tips for Baking Crispy Chicken Wings
There are a few tips and tricks that yield crispy skin in the oven. Try them out and see which you like best.
Refrigerate uncovered: One step to uber-crispy chicken wings? Let them sit on a wire rack in the refrigerator, skin-side-up, and uncovered. You can do this for one hour up to overnight. This will help dry the skin, which is essential for a crispy texture.
Vent the oven: Here's another trick to crispy chicken wings. When baking, open the oven just enough to let some steam escape, about halfway through the wings' cook time. This will remove some of the moisture and keep the skin crisp.
Butter helps: Right before you bake your chicken wings, brush them with some melted butter. Not only will this add succulent flavor, but it will help the chicken skin to crisp up.
Use a rack: For best results, always bake your chicken wings on a rack. This allows fat to drip down and keeps the wings from turning soggy.
Try baking powder: Some cooks like to toss their chicken wings in a seasoned baking powder mixture. This gives the wings more of a crackly texture, akin to fried chicken.
Consider parboiling your wings: This may sound crazy, but it's a method some cooks swear by. Before baking your wings, try parboiling them for about six or seven minutes. This helps to render some of the fat, allowing the chicken wings to get ultra-crispy in the oven. Make sure you dry your par-boiled chicken wings well before baking.
The Best Chicken Wing Rubs and Sauces
Achieving crispy skin in the oven is just the first step to perfect chicken wings. You'll also want to deliver some bold, delicious flavor with either a dry rub or sauce. Here are some of our favorite flavor combinations. Feel free to mix and match these to fit your tastes.
Dry Rub Ingredients to Try:
Smoked paprika
Garlic powder
Onion powder
Cayenne
Ancho Chile powder
Brown sugar/Coconut sugar
Chili powder
Chipotle powder
Cumin
Dried mustard
Coriander
Salt
Pepper
The Best Chicken Wing Marinades and Sauces:
Recipes to Get You Started
These classic fiery wings rely on several of the tricks we've discussed here. They turn out ultra-crispy, thanks to their time spent uncovered in the fridge, and an oven that's quickly vented halfway through.
Instead of a Buffalo sauce, these wings are coated in a spicy dry rub, including paprika, garlic powder, onion powder, and cayenne. These wings get paired with a tangy yogurt dip, complete with white vinegar, lemon juice, the same spicy rub found on the chicken, Greek yogurt, and more.
These no-stress coconut party wings boast plenty of Asian-inspired flavors and come together easily. You'll want to marinate these for about three hours to really absorb flavors like coconut milk, fresh ginger, garlic, lime juice, jalapeno, and cilantro.
While you do marinate these chicken wings, you'll still want to keep them super dry when it comes time to bake. Simply pat them dry before putting them on a rack (always a rack!) and into the oven.
These pair beautifully with a gluten-free ponzu dipping sauce, complete with tamari, maple syrup, sambal, lime juice, fish sauce, and fresh garlic and ginger.
Want to give the parboiling method a try? This is where you parboil your chicken wings to render out some of the fat, then crisp them up in a high-temp oven. Make sure to dry them after parboiling, of course.
This recipe offers an easy to follow guide to parboiling, and yields uber-crisp results.
Bonus: These wings are gluten-free, Paleo, and Whole30 because they keep it simple. Dress them up with your favorite rub or sauce.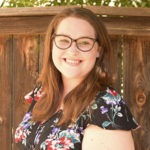 Courtney Hamilton is a writer and editor with over seven years' experience in journalism, blogging, communications, and other media. She has written for publications like PaleoHacks, PaleoPlan, The Center for American Progress, OC Weekly, and more.