Last Updated on July 6, 2021
While it may not be the first thing that comes to mind when you think about breakfast, beef can be utilized in so many ways, from steak and eggs, to corned beef hash, to ground beef in frittatas. The next time you pick up steaks or ground beef, consider whipping up one of these beef breakfast recipes. You won't be disappointed.
Corned Beef Hash
Salty, savory, and stick-to-your-ribs-satisfying, corned beef hash is the ultimate breakfast. It's also really simple to throw together if you have leftover corned beef on hand. Or you can totally whip up a corned beef brisket just to make corned beef hash throughout the week. We won't judge.
You'll want to cube some russet potatoes into ¼ inch pieces and boil them until tender. Then, those delicious potato cubes get pan-fried in butter. Into the same pan goes similarly sized cubes of corned beef.
The signature spice mix for this hash? A few dashes of white vinegar, onion powder, garlic powder, salt, and pepper. That's all it needs, thanks to the bold flavor of the corned beef.
Serve this incredible hash with some runny eggs for an unctuous breakfast.
Perfect Top Sirloin from Frozen with Eggs
Is there a better breakfast combination than steak and eggs? With this top sirloin from frozen with eggs recipe, you can literally take your steak right out of the freezer and make breakfast. It doesn't get easier than that.
There isn't much of a difference between cooking fresh steak vs. frozen. You'll pan-sear this steak and finish it in the oven, with just a few extra minutes to bring it up to temperature. Make sure to use a pan that can go from stove to oven with ease.
This one-pan meal also finds a way to roast some broccoli and cook some sunny side up eggs in the oven. It's convenient, delicious, and perhaps, one of the easiest beef breakfast recipes around.
Pan-Seared Top Sirloin Steaks with Bacon and Brussels Sprout Hash
Here's a breakfast that really works any time of day: pan-seared top sirloin steaks with bacon and Brussels sprout hash.
If you've never tried Brussels sprout hash, now is the time. The cruciferous vegetables pair amazingly well with succulent bacon, meaty mushrooms, and of course, starchy potatoes.
Add to that hash a perfectly medium-rare top sirloin steak, and you're in for a filling meal. If you're hosting brunch for others, add a runny egg to really put things over the top.
One Pan Smoky Ribeye with Sweet Potato Hash
As you probably noticed, steak and hash is a delicious formula for many hearty beef breakfast recipes. This one-pan smoky ribeye with sweet potato hash is no exception.
Here, richly marbled ribeye is pan-seared and basted with butter. In the same pan, you'll make a sweet and savory hash, complete with sweet potatoes, onion, garlic, cashews, shaved Brussels sprouts, and dried cranberries. Both the steak and hash take a quick trip to the oven to finish cooking.
This meal gets a final hit of tangy brightness in the form of feta cheese. Once again, adding an egg on top will not only make your tastebuds super happy, but keep you feeling full for hours.
Jerk-Rubbed Top Sirloin with Mashed Plantains
You may be more familiar with plantains as a side or as part of a dinner recipe. However, they make for a delightful breakfast mainstay as you'll soon find out. This jerk-rubbed top sirloin with mashed plantains recipe is sure to leave you satisfied all morning long.
Here, top sirloin steak gets coated in a spicy and delicious jerk seasoning. This pairs perfectly with the fried plantains, which are mashed with garlic and oregano. You'll sauté these plantains one more time for some deliciously crispy edges.
Southwestern Frittata
Who doesn't love a one-pan Southwestern frittata for brunch? Minimal cleanup, bold flavors—count us in.
This rich, eggy frittata features heavy cream and sharp cheddar cheese, so it's an indulgent and delectable start to your day. In it, you'll find ground beef, scallions, red pepper, corn, and cherry tomatoes. A Southwestern seasoning blend adds just the right amount of spice.
You can make this all in just one cast-iron skillet, which gives the frittata beautifully griddled edges.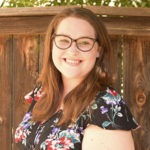 Courtney Hamilton is a writer and editor with over seven years' experience in journalism, blogging, communications, and other media. She has written for publications like PaleoHacks, PaleoPlan, The Center for American Progress, OC Weekly, and more.